Saturday, June 1, 2019, 8 – 10 a.m.
Saturday, October 12, 2019, 8 – 10 a.m.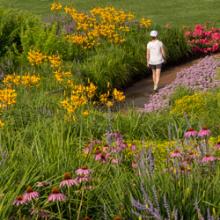 Walking meditation is an ancient, contemplative practice encouraging profound spiritual connections. Slowly walk around the Great Basin and meditate on the four seasons of nature as metaphors for the seasons of our lives: spring/birth, summer/growth, fall/change, and winter/death. Wear walking shoes. Dress for the weather.
Mary Ann Spina, teacher, writer, and counselor
Meet at the Visitor Center