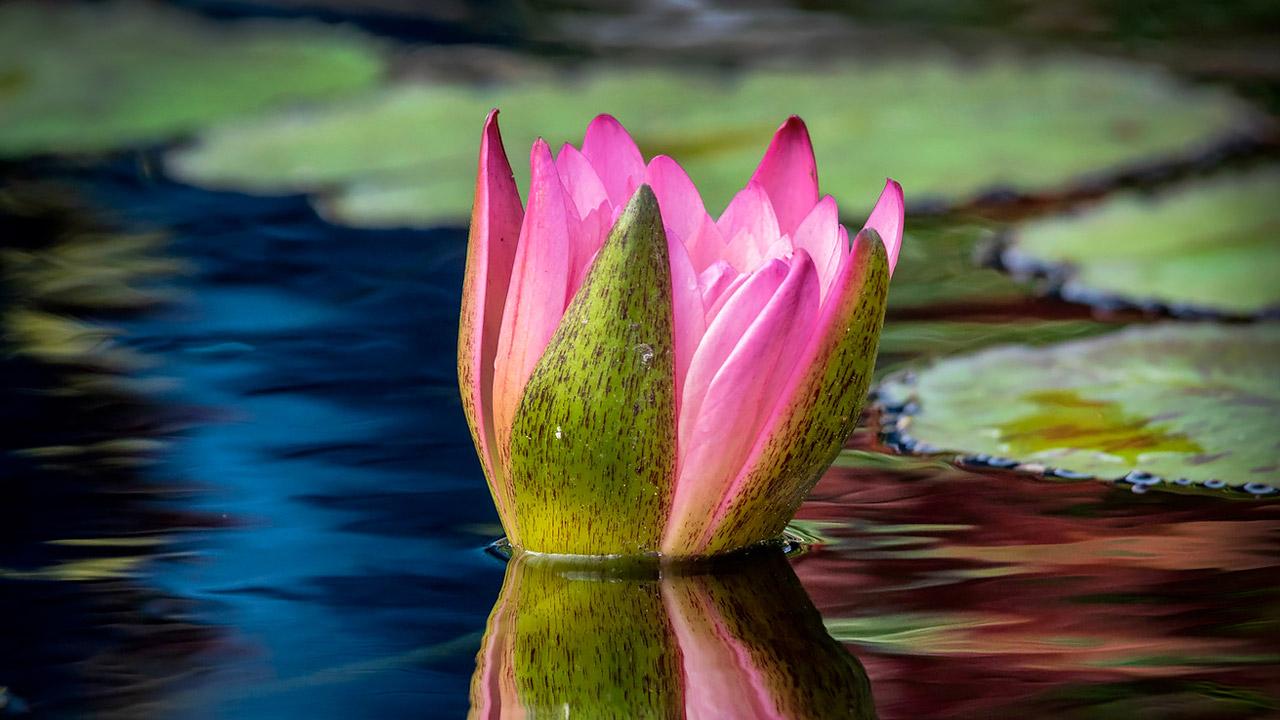 Mission & History
We cultivate the power of plants
to sustain and enrich life.
The Chicago Botanic Garden opened 50 years ago as a beautiful place to visit, and it has matured into one of the world's great living museums and conservation science centers. Every year, more than one million people visit the Garden's 28 gardens and four natural areas, uniquely situated on 385 acres on and around nine islands, with six miles of lake shoreline. The Garden also has a renowned Bonsai Collection.
The Chicago Botanic Garden has more than 50,000 members—one of the largest memberships of any U.S. botanic garden. People of all ages, interests, and abilities participate in programs, take classes, and stroll the grounds year-round. Within the nine laboratories of the Garden's Daniel F. and Ada L. Rice Plant Conservation Science Center, scientists and graduate students conduct a wide array of plant research. The Garden is one of only 17 public gardens accredited by the American Association of Museums. Its Lenhardt Library contains 150,000 volumes—including one of the nation's best collections of rare botanical books.
History
The Chicago Botanic Garden traces its origins back to the Chicago Horticultural Society, founded in 1890. Using the motto Urbs in Horto, meaning "city in a garden," the Society hosted nationally recognized flower and horticultural shows; its third was the World's Columbian Exposition Chrysanthemum Show, held in conjunction with the world's fair in October 1893.
After a period of inactivity, the Chicago Horticultural Society was restarted in 1943. In 1962, its modern history began when the Society agreed to help create and manage a new public garden. With the groundbreaking for the Chicago Botanic Garden in 1965 and its opening in 1972, the Society created a permanent site on which to carry out its mission. The Garden today is a successful public-private partnership. It is owned by the Forest Preserve District of Cook County and operated by the Chicago Horticultural Society.
Architecture
From its founding, the Garden has hired leading architects, beginning with John O. Simonds and Geoffrey Rausch, who created the master plan. Edward Larabee Barnes designed the Education Center in 1976, known today as the Regenstein Center. The Japanese Garden, Sansho-En, was designed by Dr. Koichi Kawana in 1975 and dedicated in 1982 (today it is the Elizabeth Hubert Malott Japanese Garden). Dedicated in 1991, the English Walled Garden was designed by British landscape designer John Brookes (today it is the Helen and Richard Thomas English Walled Garden). The Plant Science Center, which opened in 2009, was the work of designer/architect Booth Hansen. Throughout its existence, the Chicago Botanic Garden has developed gardens and educational facilities with a meticulous eye toward its original mission.