Spectacular New Magic for the Holidays
You'll wander into a festive world of wonder and light. Along a mile-long path, the night comes alive with color, imagination, and sound, from a playful choir of singing trees to a spectacular waterfall of light. At times, you'll find yourself in the center of it all — stepping inside a cathedral of golden light, walking down an avenue of luminous linden trees, moving through colorful ribbons of light.
Exclusive U.S. Experience
Direct from London, Lightscape is making its U.S. debut at the Garden. More than one million people in 2018 were delighted by the show across the U.K.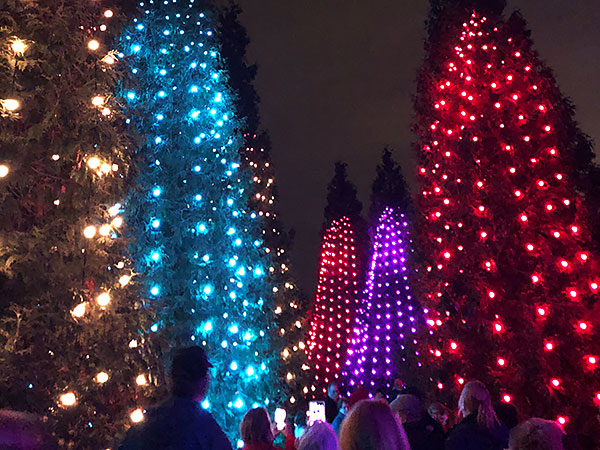 A playful choir of singing trees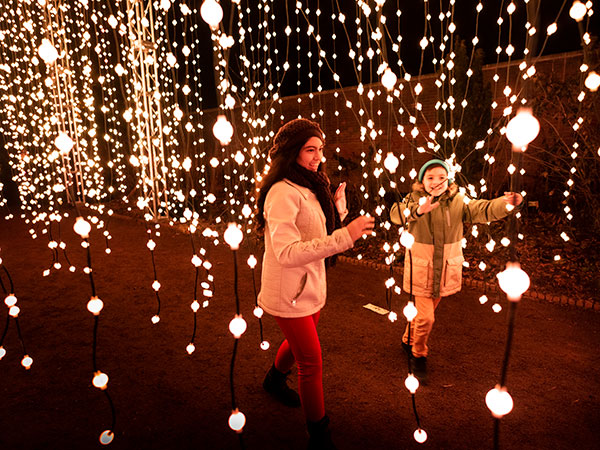 Immersive ribbons of light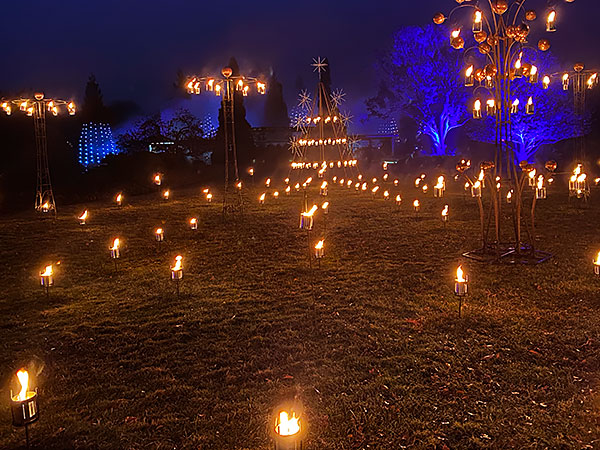 A garden of fire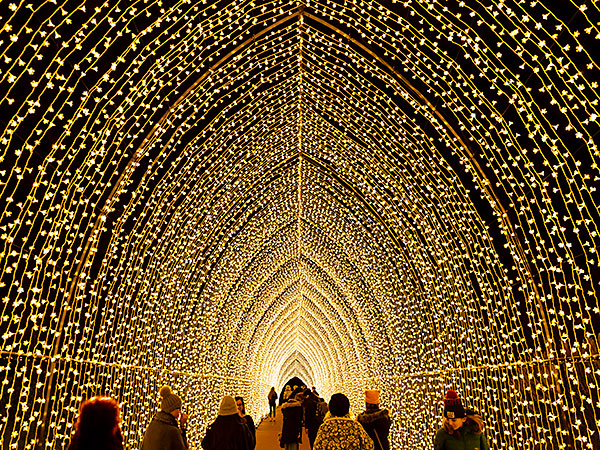 Sparkling tunnel of light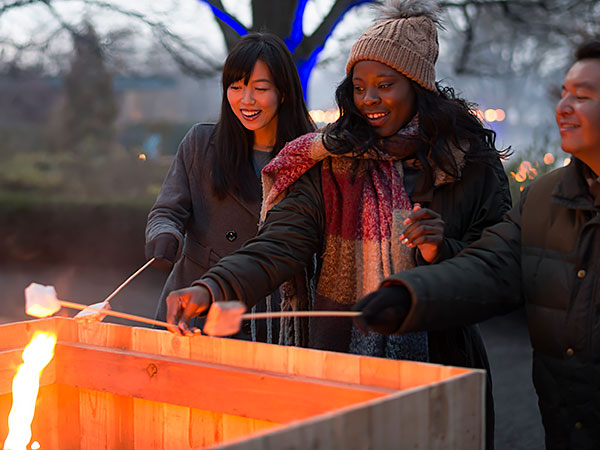 Toast marshmallows over a fire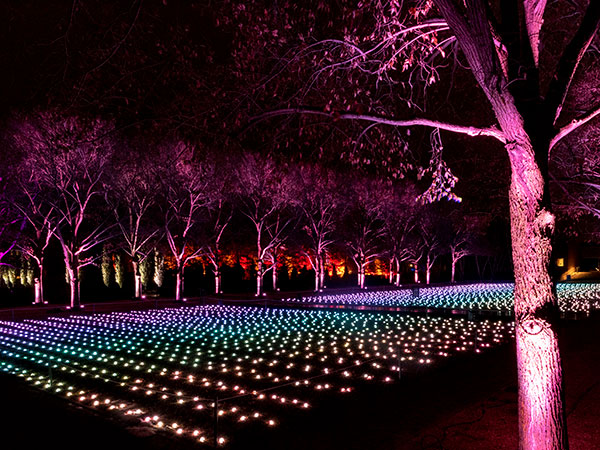 Stunning festive finale
Ticket Prices
Value:
Adult: $17/$20
Child 3-12: $8/$10

Standard:
Adult: $21/$23
Child 3-12: $10/$12

Peak:
Adult: $23/$25
Child 3-12: $11/$13

Child under 3: free
Tickets purchased the day of the event are an additional $2 per ticket
In partnership with


Generously supported by
Additional support by