Enjoy a delicious breakfast, lunch, or grab-and-go snack. Indoor and outdoor seating are available; capacity is limited.
---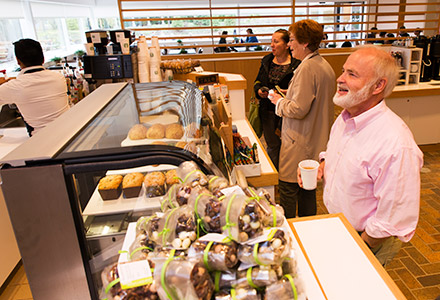 Garden View Café
Services: Breakfast, lunch, grab-and-go food and drink; barista station with warm drinks, pastries, and desserts.
---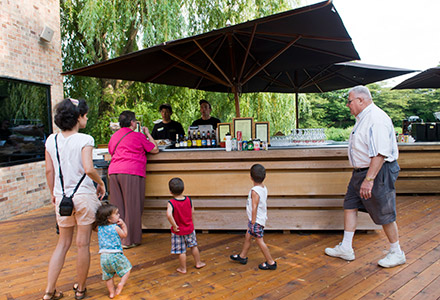 Garden Grille
Services: Breakfast and lunch
---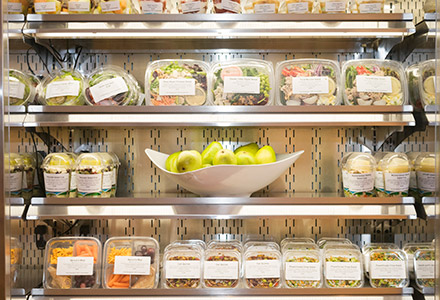 Esplanade Grab & Go Café
Services: Lunch, snacks, dessert, beer, wine, and other drinks
---
Health and Safety Precautions
With your safety in mind, we're doing things a little differently in the Garden View Café in response to the COVID-19 health crisis:
Food service employees wear face masks and gloves.
Masks are required in our public buildings for those over the age of 2 who are medically able.
Visitors are seated 6 feet apart from others.
We use disposable, compostable food and drink containers for you to pick up on your own.
High-contact areas—including tables, chairs, and credit card terminals—are cleaned frequently.
We have plexiglass shields at payment registers.
Credit cards only; no cash is accepted.
Water stations and drinking fountains are not available. Canned water will be available for sale. You may also fill your water bottle at a touch-less refill station in the Visitor Center.