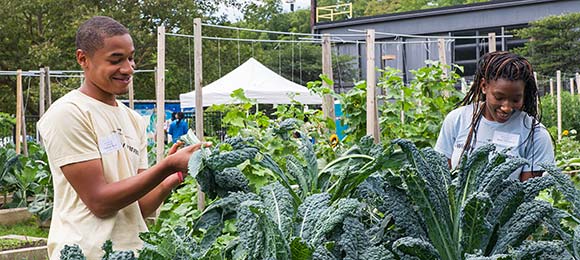 The mission of the Chicago Botanic Garden: We cultivate the power of plants to sustain and enrich life.
In each step that we take to fulfill this mission, we rely on the help of our closest Garden friends. Please consider a gift to the Garden's Annual Fund.
There are many ways for you to support the Chicago Botanic Garden — through membership, the Annual Fund, corporate sponsorship of an exhibition or event, a charitable planned gift, or a gift made in tribute to a friend or family member. To find out more, select from the list on the left.
Thank you for your continued support of the Chicago Botanic Garden.