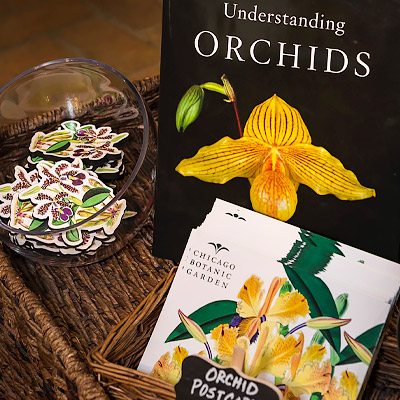 Stop by the Garden Shop located in the Visitor Center, or shop online anytime.
Find the perfect gift for your Valentine! We have something to delight gardeners, cooks, hosts, or personal-care enthusiasts of all ages. Our collections include unique jewelry, along with the Garden's custom collections and wellness offerings. For a personalized shopping experience, please give us a call at (847) 835-8336.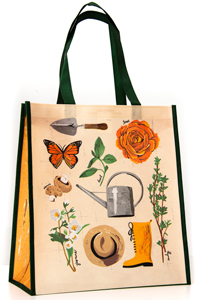 Reduce, Reuse, Rethink
Help protect our environment by purchasing a custom, reusable eco-bag. The bags were created using 100 percent recycled plastic bottles and are machine washable.
All proceeds help support the mission of the Garden. Thank you for your support.
Shop Online
---
Featured Artists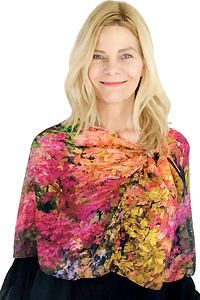 Shelly Lawler
Don't miss Lawler's stunning collection of wearable art and home decor transformed from landscape photography inspired by her garden. Her products will be available at the Garden Shop through March 22.
Meet the Artist:
February 20, 4 – 8 p.m.
February 29, 10 a.m. – 4 p.m.
March 12 & 19, 4 – 8 p.m.
March 14 & 21, 10 a.m. – 4 p.m.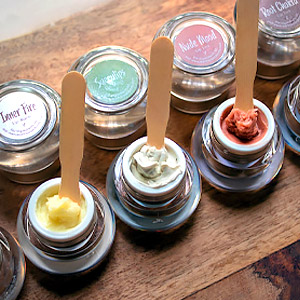 Nancy Rimbergas
Enhance your eco-chic lifestyle with a new vegan body care collection made with 100 percent natural, cruelty-free, earth-based ingredients, and only naturally occurring colors and fragrances. Gift sets are available.
Meet the Artist:
February 23, 10 a.m. – 1 p.m.
March 5, 4 – 8 p.m.
March 22, 10 a.m. – 4 p.m.