Drop by the Garden Shop to check out our new Orchid Collection featuring a custom pattern shown above.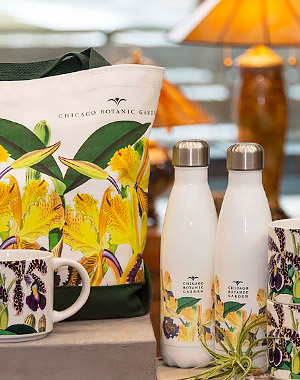 Upcoming Events

Don't miss Orchids After Hours at the Garden Shop! While you are here to see the Orchid Show during its new evening hours on Thursdays, take advantage of our different weekly specials at the Garden Shop from February 9 through March 24.

Come see impressionistic art created by regional artist Rozanne Priebe, including her spring favorites and a new Daisy Collection.
Reduce, Reuse, Rethink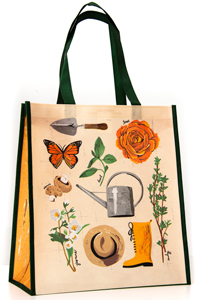 Help protect our environment by purchasing a custom, reusable eco-bag. The bags were created using 100 percent recycled plastic bottles and are machine washable. Thank you for your support.
All proceeds help support the mission of the Garden.