Drop by the renovated Garden Shop to see a new assortment of holiday gifts.
Upcoming Event
Come see jewelry created by regional designer Laura Tanner, featured in the Garden Shop on December 15 and 16. Meet the artist on Saturday, December 15, from noon to 5 p.m.
Reduce, Reuse, Rethink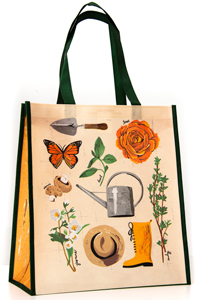 Help protect our environment by purchasing a custom, reusable eco-bag. The bags were created using 100 percent recycled plastic bottles and are machine washable. Thank you for your support.
All proceeds help support the mission of the Garden.