Drop by the renovated Garden Shop to see a new assortment of lavender products, including a unique pitcher.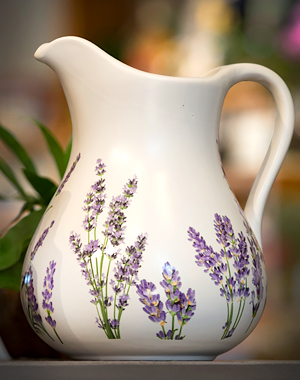 Upcoming Events
Shop Laura Tanner's timeless, handmade jewelry collection, which will be featured from September 21 to 23. Meet the artist on September 21 from noon to 5 p.m.

Come see impressionistic art created by regional artist Rozanne Priebe, featured in the Garden Shop from October 6 to 31. Meet the artist on October 26 and 27 from 5 to 8 p.m.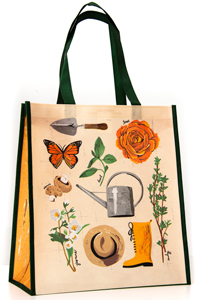 Reduce, Reuse, Rethink
Help protect our environment by purchasing a custom reusable eco-bag. The bags were created using 100 percent recycled plastic bottles and are machine washable. Thank you for your support.
All proceeds help support the mission of the Garden.