Find special gifts at the Garden Shop or the Online Shop.
Stop by the Garden Shop located in the Visitor Center, or shop online to find the perfect gift for the gardener, cook, hostess, or personal-care enthusiast. Our collections include  unique jewelry, along with the Garden's custom collections and wellness offerings.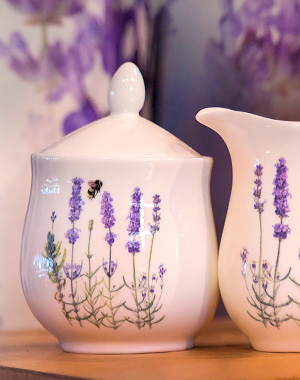 Featured Artists

Shop for nature inspired contemporary pieces by Brad Patterson which includes actual impressions of leaves and branches. Clean lines join with colors and textures from the natural world in this collection.
Regional artisan Nancy Rimbergas sourced earth-based ingredients to enhance your eco-chic lifestyle in her new body care collection that includes a luxe hand cream, natural body creams, bath soaks, and lippies that are as beautiful as they are functional.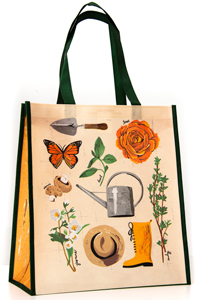 Reduce, Reuse, Rethink
Help protect our environment by purchasing a custom, reusable eco-bag. The bags were created using 100 percent recycled plastic bottles and are machine washable. Thank you for your support.
All proceeds help support the mission of the Garden.