Enjoy the map of the Garden's grounds below to plan or use during your visit. Note: the North orientation points down. The entrance to the Garden is on Lake Cook Road. For directions to the Garden click here.
Download our free smartphone app to help guide you.
Construction Alert
Click on the map to view larger: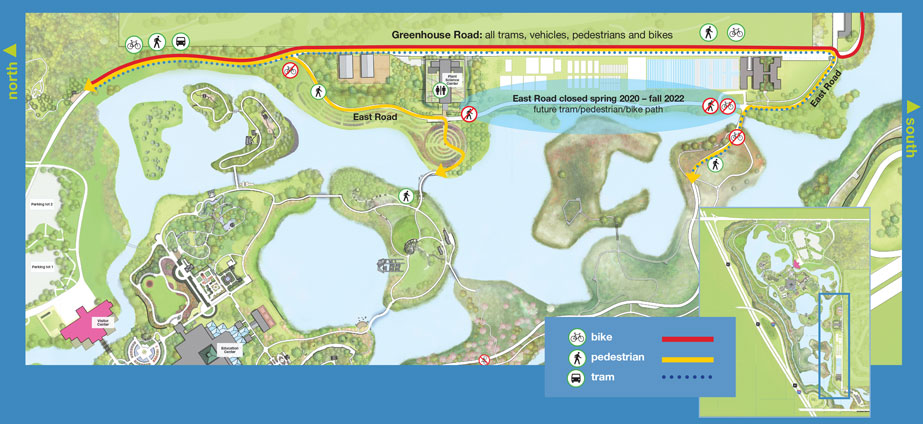 Portions of the extension of the North Branch Trail (East Road) are closed until fall 2021 to allow for construction of a new garden and new pathways. See area in light blue circle above.
UPDATE: The North Branch Trail remains open, with a temporary bypass at the south intersection. Cyclists will have to walk their bikes through this area. There is no pedestrian or vehicle access between the Dixon Prairie and the Greenhouse Road.
All traffic must use the Greenhouse Road.
Please be extra alert for vehicles, pedestrians and cyclists.
Coming in fall 2021: The Mitsuzo and Kyoko Shida Evaluation Garden and a new path dedicated to pedestrians, bicycles, and trams.
Click on the virtual tour below to navigate the Garden: