Enjoy the map of the Garden's grounds below to plan or use during your visit. Note: the North orientation points down. The entrance to the Garden is on Lake Cook Road. For directions to the Garden click here.
Click on the map to view fullscreen:

You can also download our free smartphone app to help guide you!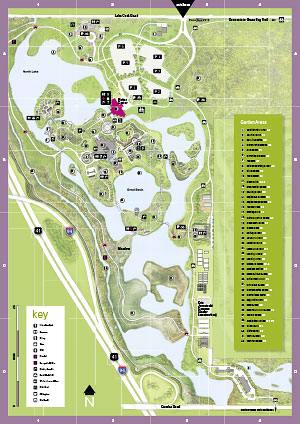 View map full screen
Download PDF
Click on the virtual tour below to navigate the Garden: