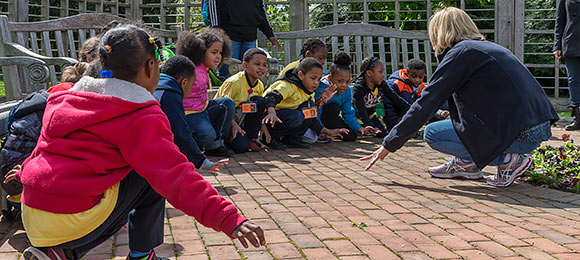 Enrich your curriculum and share the beauty of nature with your students at the Garden. Choose from a variety of programs that feature plant and nature topics appropriate for specific grade levels.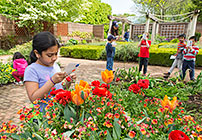 Guided programs are led by trained facilitators to allow for a meaningful interactive learning experience. The programs provide hands-on learning experiences in environmental science and plant science with an interdisciplinary approach. All guided programs are designed to support Illinois Learning Standards and Next Generation Science Standards.
*All guided programs may include outdoor exploration; please dress for the weather.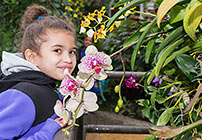 Self-guided field trips allow your students to explore while you lead them through the Garden. Science, language arts, literature, history, geography, art, and other subjects can be explored throughout the different gardens. Available year-round, Monday through Friday. Register in advance and Garden staff will be able to discuss gardens suited for any curricular topic.