If your school paid for a field trip between March 13 and June 30, 2020, refunds will be processed by check made out to the school or organization sponsoring the trip. Due to a high volume of cancellations, this is anticipated to take six to eight weeks.
Please contact Gloria Ormuz, registrar, Student Field Trips, at gormuz@chicagobotanic.org with any additional instructions about refunds. Include the order number, name of school, and your name and contact information.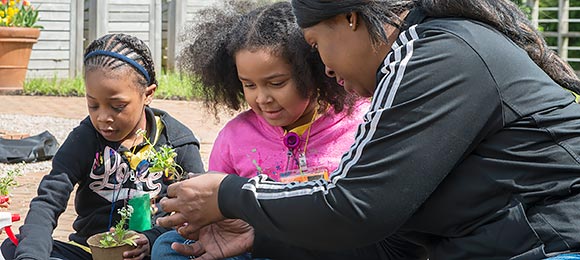 Bring your students to the Regenstein Learning Campus for a fun and educational field trip. Whether you bring your class for an experience that you lead, for a workshop taught by our staff, or for a special event, your students are sure to have a wonderful day surrounded by a rich variety of plants and nature.
The Nature Play Garden at the Regenstein Learning Campus is open for all groups to explore! Parts of the garden and hills may be closed any time of year for maintenance.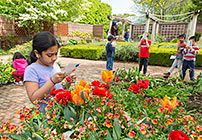 Field Trip Workshop are guided programs led by trained facilitators who engage your students with hands-on activities aligned to the Next Generation Science Standards. All programs typically include outdoor exploration, so please dress for the weather. Availability varies for program and season.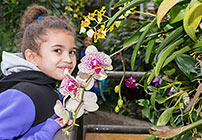 Explore the Chicago Botanic Garden at your own pace on a self-guided field trip. Education staff can recommend Garden areas suited for specific curricular topics prior to your field trip. Register in advance to receive a $15 discount on the regular bus parking rate. Own Your Own groups are also eligible for discounted tram tours and special exhibition tickets. Before your trip, Garden staff is available discuss the gardens best suited for any curricular topic. Available year-round, Monday through Friday.