Plant Information
Have a question? Contact Plant Information Service.
Use the search box below to search plant information. Or choose a month from the drop down menu to view monthly garden checklists.
Select any filter and click on Apply to see results
Smart Gardener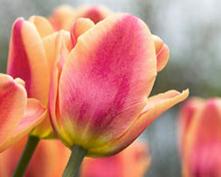 It may be too early (or too painful) to think about autumn's soon-to-come big chill, the diminishing daylight, and blowing snow. But instead of fretting, think about how wonderful your garden will be early next year with the addition of spring bulbs that provide clumps of delicate flowers—and not just in May, but in February. Yes, now is the time to start planning and planting for an uplifting display of blooms—the early risers—that can grace your home landscape from late winter through spring.