Plant Information
Have a question? Contact Plant Information Service.
Use the search box below to search plant information. Or choose a month from the drop down menu to view monthly garden checklists.
Select any filter and click on Apply to see results
Smart Gardener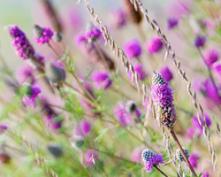 Stand still and close your eyes in the Chicago Botanic Garden's Dixon Prairie on a warm day in August and you'll likely hear the hum of countless bees and the chirping of crickets and other insects. You may notice the wind rustle the leaves of tall switchgrass or the sharp "chip" calls of migrating birds as they search for seeds on coneflowers and coreopsis.