Plant Information
Have a question? Contact Plant Information Service.
Use the search box below to search plant information. Or choose a month from the drop down menu to view monthly garden checklists.
Select any filter and click on Apply to see results
Smart Gardener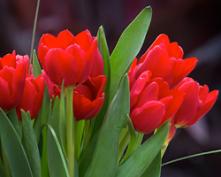 The winter holidays are over and cold weather has settled in. It's that time of year when a gardener's thoughts turn to spring, but planting season is months away. What can you do? Grow some spring-blooming bulbs indoors right now, says Tim Pollak, the Garden's outdoor floriculturist.