Plant Information
Have a question? Contact Plant Information Service.
Use the search box below to search plant information. Or choose a month from the drop down menu to view monthly garden checklists.
Select any filter and click on Apply to see results
Smart Gardener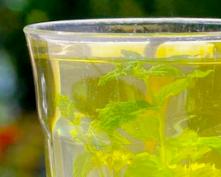 Savoring Summer in a Cup
On an overcast, chilly winter day, there's nothing quite like spending a few minutes watching the snow fall while sipping a cup of warm herbal tea. Picture this: The aroma of orange and banana mints mingle in your favorite cup. You add a spoonful of honey or a slice of citrus to round out the flavor. A short break with that delightful tea can help bring back pleasant memories of last year's garden. Drinking an herbal tea is like tasting summer in a cup.