Plant Information
Have a question? Contact Plant Information Service.
Use the search box below to search plant information. Or choose a month from the drop down menu to view monthly garden checklists.
Select any filter and click on Apply to see results
Smart Gardener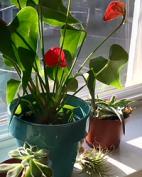 The frosty temperatures have put an end to tender annuals, herbs, and most perennials. If you haven't brought in your houseplants from their summer vacation, do it now.