Plant Information
Use the search box below to search plant information. Or choose a month from the drop down menu to view monthly garden checklists.
Smart Gardener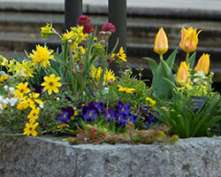 A senior horticulturist shares his colorful secrets
A sure sign of spring every year: when the 64 handmade troughs arrive at the Heritage Garden, filled with the first flowers of the season.