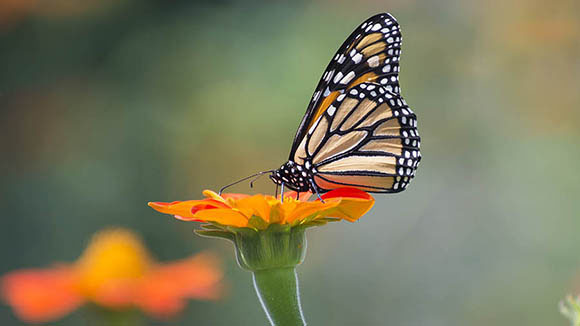 Welcome to the Chicago Botanic Garden Press Room. The public relations staff is happy to assist journalists with stories, on-site visits, interviews, experts, and photos.
May Event Highlights
Model Railroad Garden: Landmarks of America Celebrating 20 years – Opens Saturday, May 11, 10 a.m. to 5 p.m. 
The 7,500-square-foot Model Railroad Garden is celebrating 20 years as a family-favorite exhibition featuring 18 trains running on 1,600 feet of track past 50 American landmarks, all intricately handcrafted with natural materials. More than 5,000 tiny trees, shrubs, ground covers and flowering plants of close to 300 varieties re-create the topographical landscape of America. Admission fees apply.
Get Growing Plant Sale – Friday, May 17, and Saturday, May 18
The Woman's Board of the Chicago Horticultural Society presents this plant sale with thousands of plants cultivated from nurseries and botanical institutions from across the country. A highlight of the sale is the "potted paradise" with composed planters grown on-site and designed by our own staff and Woman's Board members. Public hours are from 10 a.m. to 4 p.m. on Saturday, May 18.  
Exhibition: A Pollinator's Perspective – Saturday, May 18, through Sunday, September 8
The most commonly known pollinators, bees and butterflies, are very important to the needs of all life forms and the planet as a whole. This exhibition aims to draw more attention to lesser-known and equally valuable pollination stories through interactive elements, videos, illustrations and specimens.  
Rose Terrace Beer Garden – Friday, May 24, through Monday, September 2 (11 a.m. to 3 p.m., weather permitting)
The Rose Terrace Beer Garden is a perfect place to relax and sip a beer or glass of wine and have a light bite. Craft beers from Wisconsin, Michigan, and Illinois breweries are featured at the beer garden. Four to six beers are available on tap, along with a dozen varieties in cans or bottles. The menu includes freshly prepared snacks, appetizers, sandwiches, and salads. 
Butterflies & Blooms – Saturday, May 25, through Monday, September 2 (10 a.m. to 5 p.m.)
Butterflies & Blooms is a butterfly exhibition where visitors can immerse themselves in a habitat filled with hundreds of live butterflies. This exhibition is filled with species native to South America, Asia, North America and Africa, as well as those native to North America. The 2,800-square-foot mesh enclosure is located on the Regenstein Learning Campus. Visitors can also observe butterflies emerging through a window into the pupa emergence room. Hours are 10 a.m. to 5 p.m. daily, weather permitting (last ticket sold at 4:30 p.m.).