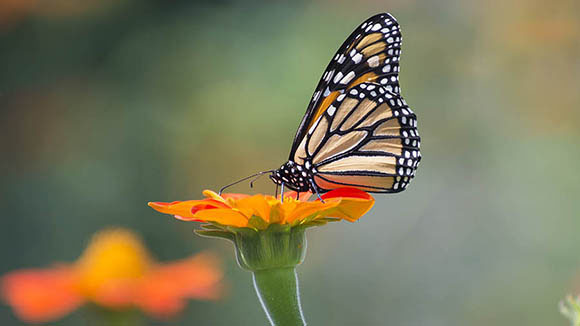 Welcome to the Chicago Botanic Garden Press Room. The public relations staff is happy to assist journalists with stories, on-site visits, interviews, experts, and photos.
July Event Highlights
Bees & Beyond – Through September
Visitors will discover pollinator-themed display gardens, topiaries, floral carpets, an interactive exhibition, and more throughout the summer. This Garden-wide program reveals the vital role pollinators play in our everyday lives and in a healthy, diverse planet. 
After Hours Buzz – Thursdays, July 11 and 25 (6 to 8 p.m.)
Enjoy light hors d'oeuvres and drinks along with an interactive demonstration with a Chicago Botanic Garden scientist. Locations change to highlight the Bees & Beyond program. 
Creatures of the Cove – July 13 and 14 (10 a.m. – 4 p.m.)
The Kleinman Family Cove will be open for free wading exploration during select weekends. Children can bring their wading boots and learn about the plants and animals that depend on our waterways. 
Herb Garden Weekend
– Saturday, July 20, and Sunday, July 21 (11 a.m. to 4 p.m.)
Displays, demonstrations, tours, vendors, and chef demonstrations showcase a variety of garden herbs at the Regenstein Fruit & Vegetable Garden that visitors can grow in their own gardens. 
Summer Evenings –
Through September 2
Free concerts nightly, Monday through Thursday. Live music performances that are fun for the whole family. Enjoy carillon bell concerts on Mondays, big band and swing on Tuesdays, kid friendly tunes on Wednesdays and upbeat tempo music on Thursdays.