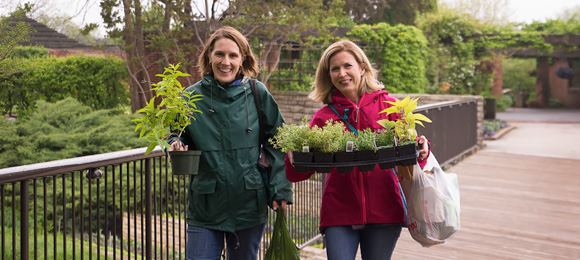 Welcome to the Chicago Botanic Garden Press Room. The public relations staff is happy to assist journalists with stories, on-site visits, interviews, experts, and photos.
Featured Expert
Topic: Vegetable Gardening
Lisa Hilgenberg, Horticulturist, Fruit & Vegetable Garden
Now that warmer weather is back, you may be itching to plant a vegetable garden. Hilgenberg, who heads the Fruit & Vegetable Garden, can explain how to best plan your growing, whether you have acres of land to plant or a few containers on a city porch. You can catch Hilgenberg giving a demonstration at Get Growing Weekend (Friday, May 18, to Sunday, May 20) on how to grow tomatoes in containers. Other weekend events include a plant sale, spring marketplace, and a number of demonstrations and talks.