Hand-carved pumpkins light up the night
More than 1,000 hand-carved pumpkins—some as large as 150 pounds—will light up the night at our Halloween event. Night of 1,000 Jack-o'-Lanterns takes advantage of the Garden's glorious fall setting, and features only real pumpkins. It's an unforgettable experience.
Tickets for sale to members only on August 23. Open to the public August 27.
Adults: $16/$18, Children 3 – 12: $12/$14
Children 2 and under are free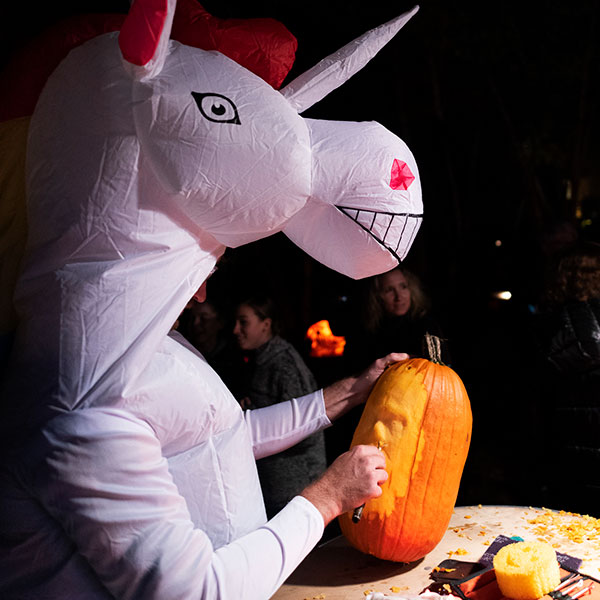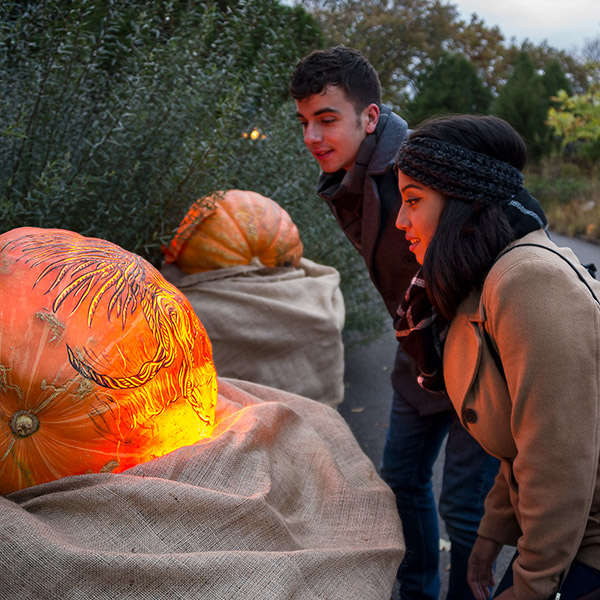 Boo-tanical garden trail
Using scalpels, knives, gouges, and power tools, artists for the New York-based company Rise of the Jack O'Lanterns spend up to 15 hours sculpting a single pumpkin. The LED-lit jack-o'-lanterns will be staged along a festive, paved pathway.
Ghoulish drinks & eats
Seasonal drinks and snacks such as spiked cider and ale will be available.
Parking for ticket holding nonmembers
A $20 parking fee applies for all nonmember Night of 1,000 Jack-o'-Lanterns ticketholders each night of the event. You must buy parking online in advance, or you can become a Garden member and always park for free. Parking fee does not apply to those arriving via a ride-share vehicle. Gates open each night at 6 p.m. to event ticket holders.
Limited complimentary parking for the following: active duty U.S. military personnel and/or their families, reservists, and former POWs. Please show valid ID at the gatehouse upon entry.
Note: Complimentary parking for corporate partners, reciprocal members (i.e., Morton Arboretum, Cantigny Park), and teachers does not apply to nighttime ticketed events.
The Garden will close each day at 5 p.m. and will reopen at 6 p.m. for ticketed guests only. This event will take place rain or shine. Tripods and monopods are not allowed during event hours.