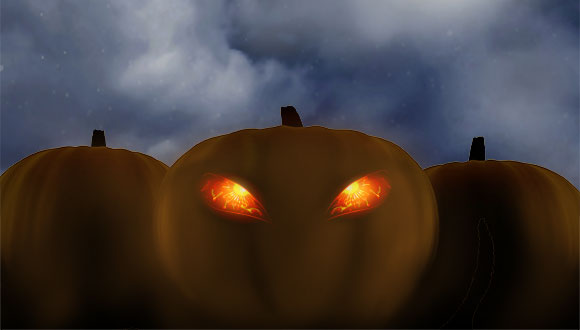 Night of 1,000 Jack-o'-Lanterns
Thursday – Sunday, October 20 – 23, 2016
6:30 – 10:30 p.m.
Think spooky cool
In a new Halloween event called Night of 1,000 Jack-o'-Lanterns, more than 1,000 hand-carved pumpkins—some as large as 150 pounds—will light up the night at the Chicago Botanic Garden. Replacing HallowFest, Night of 1,000 Jack-o'-Lanterns is the only event of its kind in the Chicago area.
No fairy godmother here
Using scalpels, knives, gouges, and power tools, artists for the New York-based company Rise of the Jack O'Lanterns can spend up to 15 hours sculpting a single pumpkin. Images carved on the pumpkins will include Chicago icons (Willis Tower); classic Halloween characters (Frankenstein and Dracula); Garden "monsters" (Venus flytrap and Sprout the titan arum); and intricate artwork representing Día de los Muertos (Day of the Dead).
Keep an eye out for zombies (costumed, we hope)
The LED-lit jack-o'-lanterns will be staged along a festive, paved pathway, starting at the Esplanade. Along the way, encounter entertaining characters, view the ghostly trains in the Model Railroad Garden: Landmarks of America, and find seasonal light food and drink, such as apple doughnuts, cider, and ale, for sale.
The Garden will close each day at 5 p.m. and will reopen at 6 p.m. for ticketed guests only.
Generously supported by the Helen V. Froehlich Foundation.