Enrich your curriculum and have the Chicago Botanic Garden come to you! Choose from a variety of programs that feature plant topics appropriate for specific grade levels.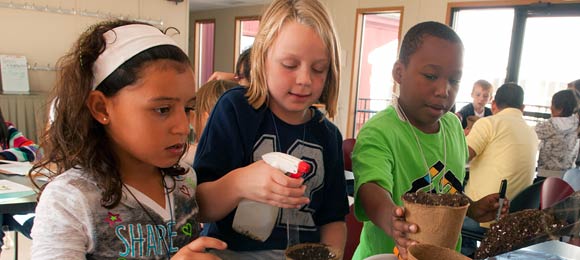 Meet a Scientist
Middle and high school educators: would your students like to meet a real, live scientist who can explain how the became a scientist, share their research, and answer questions about careers in science? Our innovative researchers specialize in topics ranging from soil science, to paleobotany, to pollination biology. Send an email with your contact information, grade level, possible dates, and reason for interest. We will contact you to arrange a remote meeting with your class, in English or Spanish, for no charge.
Traveling Plant Science Teacher
This program is currently on hold.