Rapid land use and environmental change have the potential to eliminate species before they can be identified, yet understanding of ecosystem diversity is an important tool in optimizing habitat restoration and management.
A key objective to achieving our goals is developing a deeper understanding of the threats to plant life. Recent insights were provided by the Garden's multiyear Echinacea Project that is investigating the effects of habitat fragmentation on purple coneflower in Minnesota prairie remnants.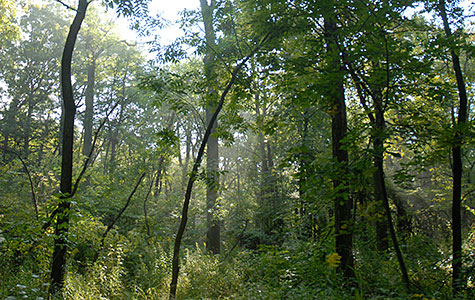 The Garden's science programs focus on five core areas aimed at mitigating diversity loss, laying the foundation for healthy ecosystems, and fostering an improved relationship between humans and nature.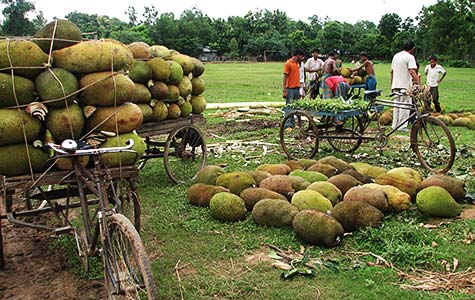 Sustainable agroforestry is a primary goal of ongoing research on breadfruit (Artocarpus altilis, Moraceae) and related food crops with the potential to improve food security in Southeast Asia and other tropical areas.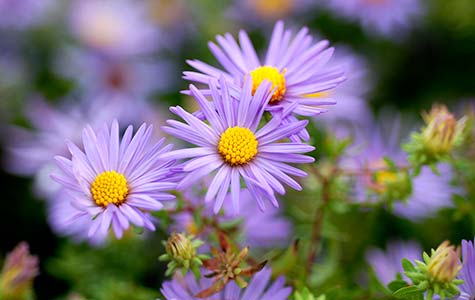 Sustainable landscaping practices are promoted through Garden initiatives to identify and develop plants best suited to Midwest gardens.
Graduate Student Projects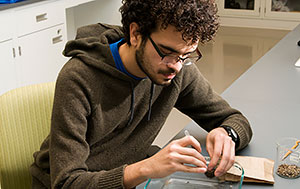 Current candidates attracted some of the most prestigious awards in the field of botany, for a total of eight notable grants.