A Message from the Chairman of the Board and the President & CEO
"Clearly, nature calls to something very deep in us...the love of nature and living things is an essential part of the human condition."—Dr. Oliver Sacks, neurologist
The late February chill had just lifted. At the Chicago Botanic Garden, hints of a plum-colored iris had emerged, along with a bit of scent near the water's edge...and then 2020 took a devastating turn. A global pandemic upended lives, and the Garden temporarily closed. The powerful call for racial justice ignited a new civil rights movement and caused our organization to reflect on equity, diversity, inclusion, and accessibility.
Through the upheaval, we looked to nature to sustain us, to provide a rhythm to our lives, especially as the days seemed to blend together. As always, that purple Iris histrioides 'George' ended up blooming in the Sensory Garden and fragrant giant snowdrops, Galanthus elwesii, kept opening up in the Lakeside Garden.
The grace notes of spring reminded us that, even without visitors, the Garden's teams go above and beyond to maintain and cultivate our living collection. Thanks to your support, for most of the year, the Garden was able to keep its gates open, while it curated and maintained its living landscapes. Butterflies & Blooms opened with COVID-19 protocols so people could safely watch tropical butterflies land on pollen-rich vines. On self-guided interpretive walks in the fall, visitors took in the gold and scarlet hues of native oaks and maples in McDonald Woods. Windy City Harvest farmers planted and harvested kale, lettuce, and tomatoes, and helped local families hit hardest by the pandemic. The year drove home the importance of our mission: We cultivate the power of plants to sustain and enrich life.
Our mission, and people's hunger for the respite we offer, will carry us forward through this pandemic and beyond. Yes, we lost a significant amount of revenue from the extended closure and limited reopening. Your response to the Garden's needs and mission helped us pull through, along with a federal loan and other relief measures, which you'll see in our financial statement.
You'll read more details about the year in this Annual Report, but first and foremost, we wanted to express our gratitude for your commitment to our mission. We are truly touched by your loyalty. Because of you, the Garden remains a place of beauty and healing that is moving forward toward a brighter, more inclusive future.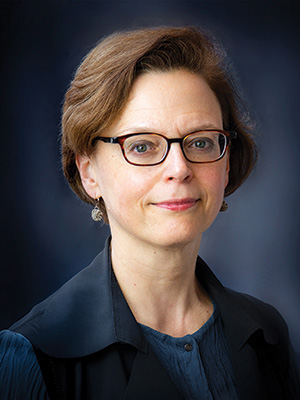 Jean M. Franczyk, President & CEO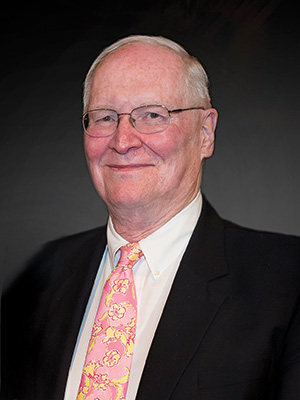 Robert F. Finke, Chairman of the Board