Slip into a world of serenity and beauty.
February 10 – March 25, 2018
10 a.m. to 4 p.m.
Adults: $10/$12
Seniors 62+: $8/$10
*Children age 3–12: $8/$10
Buy your parking in advance for faster entry.
You're Invited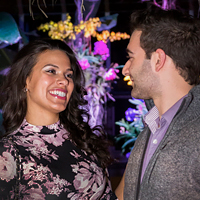 New Thursdays, 4 – 8 p.m.
Orchids After Hours, with Asian beer, sake, sushi, poke bowls, and other light fare for purchase.
Wednesday, March 7, 6 – 8 p.m.
Evening with Orchids, raise a glass to 10,000 brilliantly beautiful orchids in bloom at Evening with Orchids.
In the Shimmer of Silk Lanterns...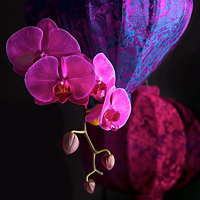 Look for sunlit orchids under colorful handmade parasols, listen for the trickle of water from a bamboo spout, and take in a Japanese-style dry garden surrounded by burnt cedar in the shou sugi ban tradition. The Chicago Botanic Garden's Orchid Show is an homage to the rich culture of Asia and its stunning array of native orchids. Don't forget your camera!
Escape Winter and Unwind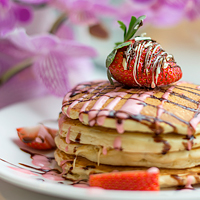 It may be cold outside, but it's warm inside at the Orchid Show Greenhouses and Galleries. Hear live Morning Music with Orchids on Tuesdays and Thursdays, or treat yourself to weekend brunch with a view at the Garden View Café after seeing the best flower show in town.
It's the best. Eye candy. Ever.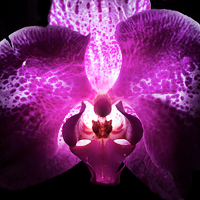 Ready to buy an orchid for your home? The Garden Shop sells several varieties and mini-orchids, vendors at the Orchid Marketplace on weekends sell beautiful potted orchids, and the post-show plant sale offers many of the plants displayed in the exhibition at greatly reduced prices. Join the Illinois Orchid Society at its spring show and sale where vendors will be on-site to sell orchid plants and related products.
The Garden Shop
Orchid Marketplace
Illinois Orchid Society Spring Show & Sale
Post-Orchid Show Plant Sale
#CBGOrchidShow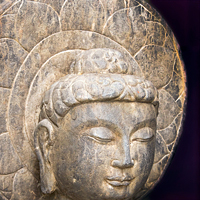 This year's Orchid Show is infused with a deep sense of history and culture, thanks to pieces such as this circa 1900 Buddha, graciously on loan from our friends at Pagoda Red galleries in Winnetka and Chicago.
On Twitter
On Instagram
On Pinterest
On Blog
Generously supported by


Additional support from



American Airlines is the Official Airline of the Chicago Botanic Garden