Join us on LinkedIn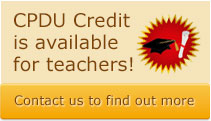 Curious about our certificate programs? Want to learn how a certificate of merit can help you fulfill a dream, start a new career, or simply enjoy a new interest? Come discover what the Regenstein School has to offer.
Delve deeper into plant materials; learn how to create refined landscape designs; discover the world of botanical art; receive hands-on training from a Chicago Botanic Garden horticulturist. Staff instructors and industry professionals can prepare you for a rewarding green industry career as a landscape maintenance professional, garden designer, or professional gardener.
Certificate programs are offered at varying levels from the beginner seeking to explore the secrets of the Midwest landscape to professionals working to improve their expertise and marketability.
If you have questions not answered on our FAQ regarding a certificate program, to request a transcript, or if you would like to schedule an appointment with the certificate programs manager, please fill out the form below.