Dig deep...at a place like no other
Express yourself. Work smarter. Start a new career.
---
A professional development certificate from the Chicago Botanic Garden shows that you have drive, commitment, and an in-depth, up-to-date understanding of a subject. Graduates have used their certificates to help them get a new job, raise, or promotion—or simply as a starting point to pursue a passion.

We offer courses on weekday evenings and weekends for busy adults, from beginners to pros; in most cases, students may enroll in individual courses without pursuing a certificate. The certificate program courses are taught by highly qualified and experienced Chicago Botanic Garden staff members and industry professionals who provide interactive and immersive learning experiences on our 385 acre-campus.
Come discover what the Joseph Regenstein, Jr. School's certificate program has to offer. Certificate programs are offered in these areas:
The Botanical Arts certificate program offers art students of all skill levels the opportunity to learn new artistic techniques, express their creative vision, gain inspiration from the garden setting, and develop their technical skills in a positive and encouraging environment.

View Current Courses
 
The Focus on Photography certificate program enables photographers of all levels to experience the wonders of the natural world, develop and sharpen their powers of observation, and to master their technical skills.
The Ornamental Plant Materials certificate program provides interactive coursework on the identification, cultural requirements, and use of ornamental plants well-suited for Northeastern Illinois.
The Professional Gardener Level 1 certificate program provides a foundational knowledge of ornamental plants, soil science, and hands-on gardening techniques and maintenance.
The Professional Gardener Level 2 certificate coursework expands upon the Professional Gardener Level 1 certificate with landscape design courses and a larger set of plant identification courses.
The Garden Design Certificate program is an immersive learning experience that expands on the previous horticultural certificates with a strong foundation in landscape design.
The Healthcare Garden Design Certificate program is an immersive eight-day professional development opportunity on the benefits of healing gardens and the knowledge and tools to effectively, design, manage, and evaluate these gardens.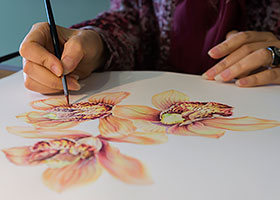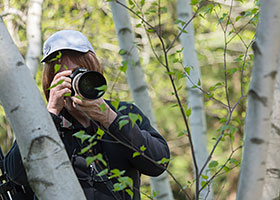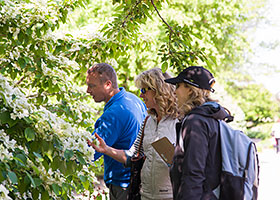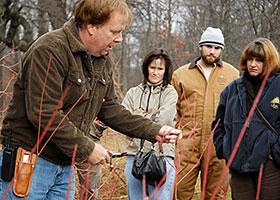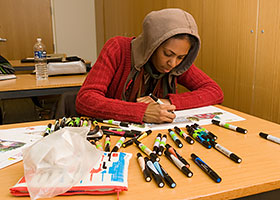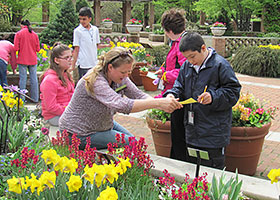 "A great takeaway from the classes is that you will never look at plants the same way again. Looking at the details and viewing nature in whole different way to rediscover something that was already there has been a life changer for me and hopefully for others." — Certificate Program Graduate