Horticultural Therapy Services
A trained professional in a plant-rich environment can provide an opportunity for healing, stress reduction, physical exercise, and endless learning. Chicago Botanic Garden professionals enable participants to engage with elements of the plant world in a planned, individualized, and expertly directed manner.
The Garden is a world leader in providing therapeutic horticulture experiences to visitors at the Garden as well as at facilities throughout the Chicago area.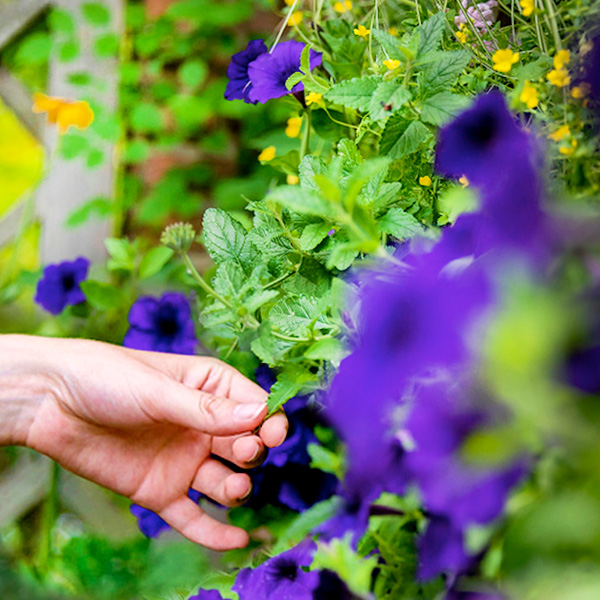 Working with staff from an agency, facility, or club, our therapists design, prepare, and lead a 50-minute session with up to 15 participants. Sessions are conducted in the distinguished Buehler Enabling Garden during the growing season (mid-May to mid-October) or at a location provided by the contracting agency.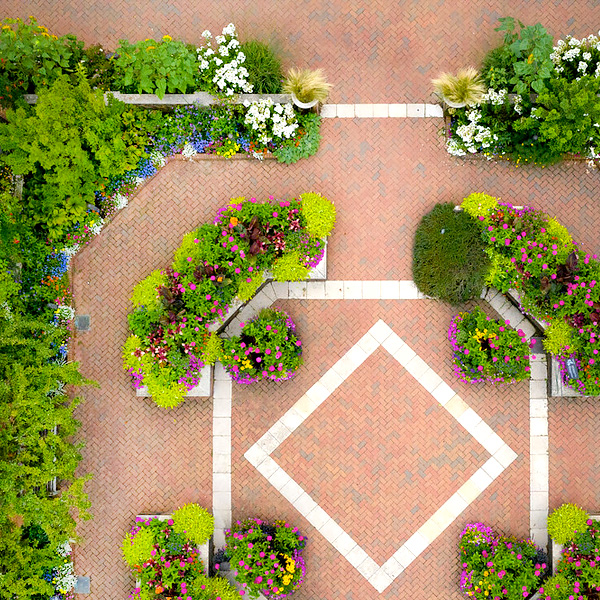 Staff is experienced in providing professional consultation during the planning phase of a garden installation to ensure maximum benefit and accessibility for the users of a specific garden. Our consultants will develop conceptual plans and provide a bridge to working with those who construct the garden. We are also pleased to consult on creating accessible, inclusive, and welcoming spaces and programs for people with special needs. Consulting fees fund the mission and programs of the Garden.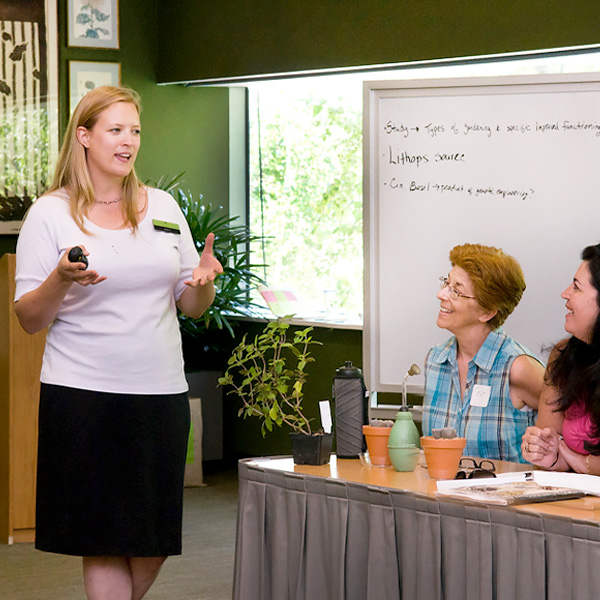 Our therapists bring a wealth of experience to share with audiences. Talks range from brief lectures to multi-day experiences on such topics as therapeutic garden design, selection of plant material, accessibility issues, and the use of therapeutic horticulture with specific populations (such as aging, PTSD, sensory spectrum disorders, stroke recovery, and more). Speakers' fees support the mission and programs of the Garden.

Horticultural Therapy is supported by an endowment from the Buehler Family Foundation. Additional support is provided by the Abra Prentice Foundation, Inc., Albers/Kuhn Family Foundation, the Blowitz-Ridgeway Foundation, the Brinson Foundation, the Helen V. Froehlich Foundation, HSBC, Illinois Department of Veterans Affairs, Kemper Educational and Charitable Trust, and the Edmond and Alice Opler Foundation, as well as endowments established by the estate of Florence Rantz, the Kenilworth Garden Club, the Julien H. Collins and Bertha M. Collins Fund, and the Helen and Maurice Weigle Fund at the Chicago Community Trust.