Food. Health. Jobs.
A project of the Chicago Botanic Garden and Lawndale Christian Health Center
---
The Farm on Ogden, a multiuse facility located in Chicago's Lawndale neighborhood, supports and sustains a healthy urban community by bringing food, health, and jobs together in one location. Windy City Harvest, the Garden's urban agriculture program, in partnership with Lawndale Christian Health Center take a "whole person" approach to community health and wellness.
---
Shop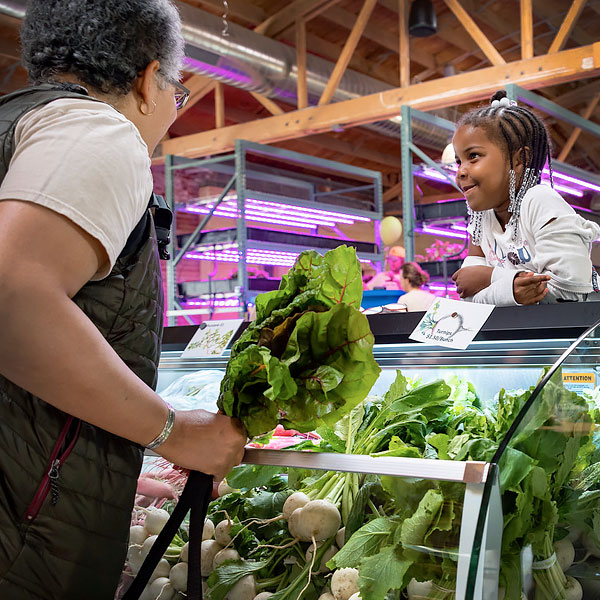 The indoor year-round market offers fresh, affordable food prioritizing produce that is locally grown by participants and graduates. Check the Harvest Calendar to see what's available. Market Hours: Wednesday through Saturday, 11 a.m. to 5 p.m.
Learn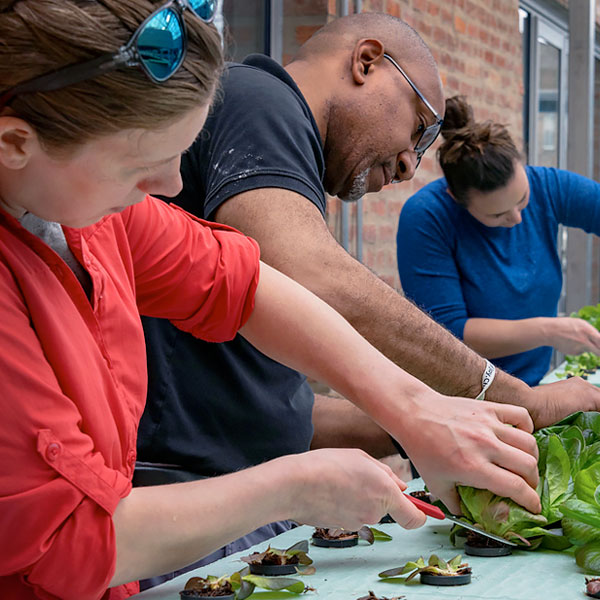 Windy City Harvest offers a variety of courses for all experience levels. Learn about Aquaponics from industry experts at a state-of-the-art facility. From one-day intensive workshops to certificate courses in sustainable urban agriculture, check out our high quality educational offerings.
Tour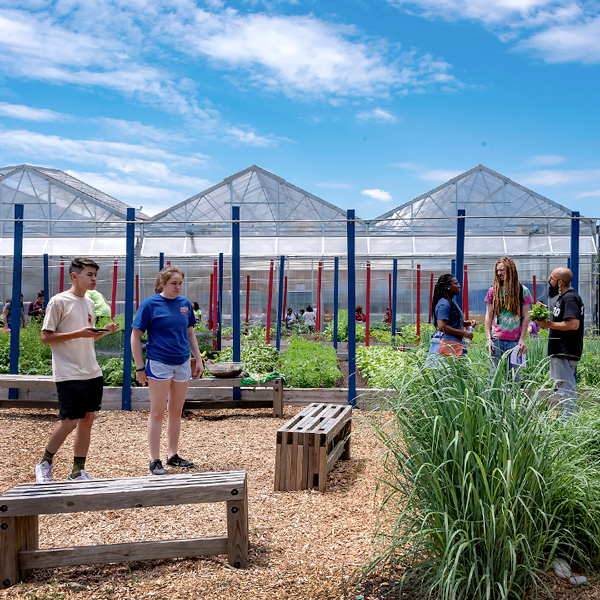 Check out the Farm on Ogden's 50,000-gallon aquaponics system, a 7,300-square-foot greenhouse, Veggie Rx, a commercial and teaching kitchen, aggregation space for Windy City Harvest Farms, and a year-round indoor market. Public tours of the Farm on Ogden are offered on Saturdays. Stop by to see our farm at work.
Eat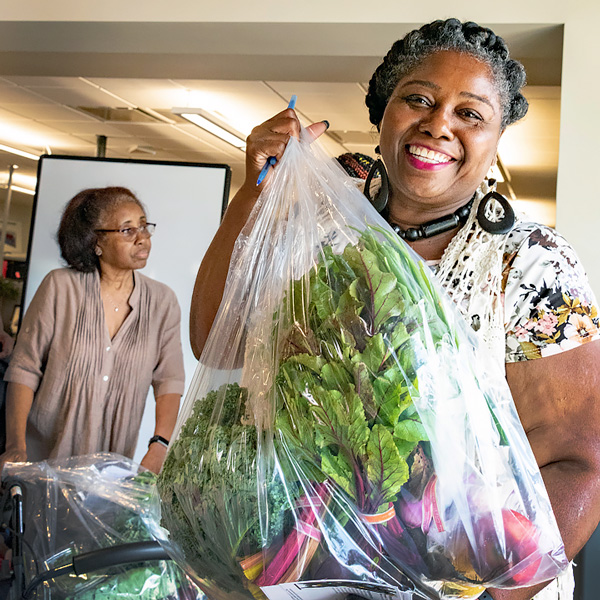 Veggie Rx packages, grown and packed on-site, are prescribed and distributed to patients who are at risk for diet-related diseases. Also included: nutrition education and cooking lessons from the Chicago Partnership for Health Promotion. Veggie Rx Hours: June 5 – November 14, Wednesdays, 10:30 a.m. – noon, and Thursdays, 4 – 6 p.m.