People don't always think of the Garden as a place to read, but we have the perfect backdrop for your escape into another world. Don't wait until after the weather turns; grab a book and pick your sweet spot soon—we've got plenty of benches throughout our 385-acre grounds, some of them tucked away in secluded areas and others more public.
We asked Leora Siegel, senior director of the Lenhardt Library, to recommend some books for you to read at the Garden. Two of the recommended selections are available as e-books; the remaining books will be available for checkout at the Library when it eventually reopens or are available now from online sellers, including smile.amazon.com (your purchases through this link support the Chicago Botanic Garden, if you designate us as the recipient).
Bonus for members: While the Lenhardt Library is closed, more than 7,000 horticulture and gardening e-books are now available for online checkout at no charge.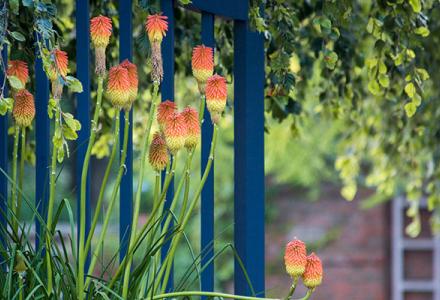 Thomas English Walled Garden
The Victorian Garden
By Caroline Ikin
You'll see the influence of gardens in Victorian Britain in the English Walled Garden. This book brings that era to life and tracks the rise of suburban gardens and technology that made gardening more accessible to amateurs.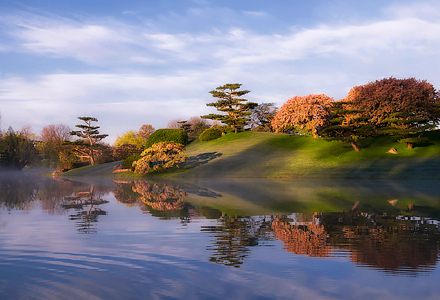 Malott Japanese Garden
The Japanese Garden
By Sophie Walker
This well-reviewed book explores 800 years of the art, essence, and enduring impact of Japanese gardens. Garden designer Sophie Walker features 100 gardens in a series of essays, from ancient Shinto shrines to contemporary Zen designs.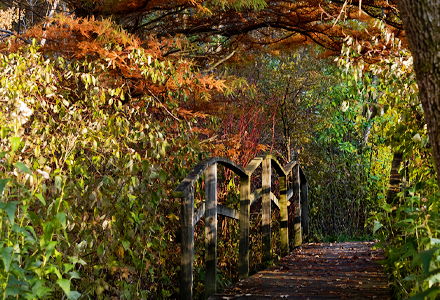 McDonald Woods
Shinrin Yoku: The Japanese Art of Forest Bathing
By Yoshifumi Miyazaki
Forest bathing is the practice of seeking a deeper connection with nature by spending dedicated time surrounded by trees. The author explains the science and health benefits behind shinrin-yoku.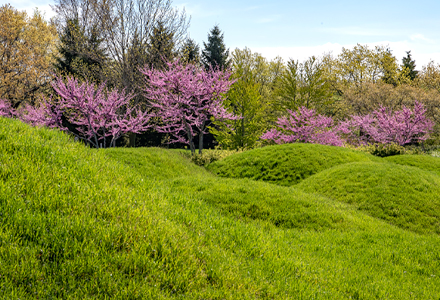 Nature Play Garden
Nature Play at Home: Creating Outdoor Spaces That Connect Children with the Natural World
By Nancy Striniste
This inspirational guide is filled with ideas on how you can incorporate nature materials and play structures to get kids exploring and learning outside. The author includes illustrated, step-by-step projects to encourage young ones to appreciate nature play. This selection is available for members to borrow as an e-book.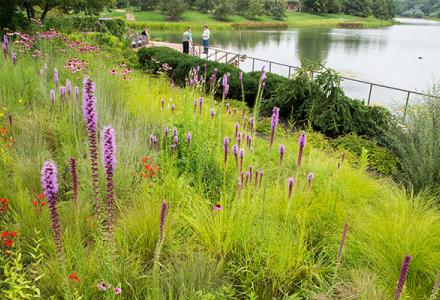 Native Plant Garden
Gardening with Native Plants in the Upper Midwest: Bringing the Tallgrass Prairie Home
By Judy Nauseef
Landscape designer Judy Nauseef shows gardeners how to make native plants part of well-designed gardens in the Upper Midwest. The author provides specific regional information in the context of habitat and species losses in tallgrass prairie states. This selection is available for members to borrow as an e-book.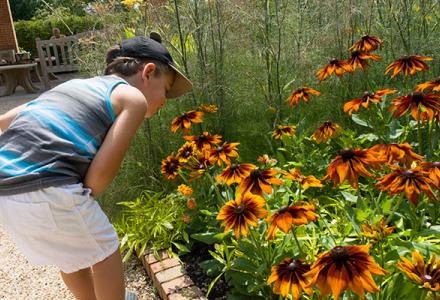 Grunsfeld Children's Growing Garden
Lola Plants a Garden
By Anna McQuinn
A little girl is inspired by a collection of garden poems. She and her mother decide to plant their own garden. Lola soon has a garden full of beautiful sunflowers. Rosalind Beardshaw's charming illustrations bring the story to life.