Join us for fun fall events throughout October!
Take a walk in full fall color.
Sign up for the eNewsletter to find out all the latest news and events from the Garden.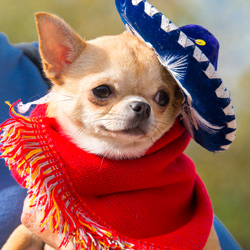 Saturday, October 20, 2018
11 a.m. to 1 p.m.
Cleverly costumed canines march the parade route to celebrate Halloween. Spectators are invited to line the parade route for a barking good time.
Wednesday – Sunday, October 24 – 28, 2018
6:30 – 10:30 p.m.
At Night of 1,000 Jack-o'-Lanterns, more than 1,000 hand-carved pumpkins—some as large as 150 pounds—will light up the night.