Sex, scandals, and, oh, that wisteria
Oh, we love Netflix's blockbuster series, the steamy period romance Bridgerton. But we've barely noticed all the sex and scandals in the show's depiction of early nineteenth-century London high society. Nope, we're too busy looking at the wisteria.
The show is based on the popular series of novels by bestselling author Julia Quinn. With all of its gorgeous outdoor scenes, Bridgerton has touched off a renewed interest in British formal gardens. Some of the scenes, in fact, could have taken place in the loveliness of spring at the Chicago Botanic Garden. Or in the intimate spaces of our Thomas English Walled Garden.
Want to experience a sense of the show's dreamy romance? Inside the English Walled Garden, past the sun-warmed, hand-pressed brick walls, you'll feel like you're stepping back in time—maybe, in fact, back to the Regency period, when most of Bridgerton (along with the Jane Austen novels) takes place. You'll hear the trickle of water into an eighteenth-century lead cistern. You'll notice the pretty bloom of foxglove in the dappled shade of blooming crabapple trees. You'll breathe in the sweet fragrance of artfully pruned wisteria vines, trained on columns.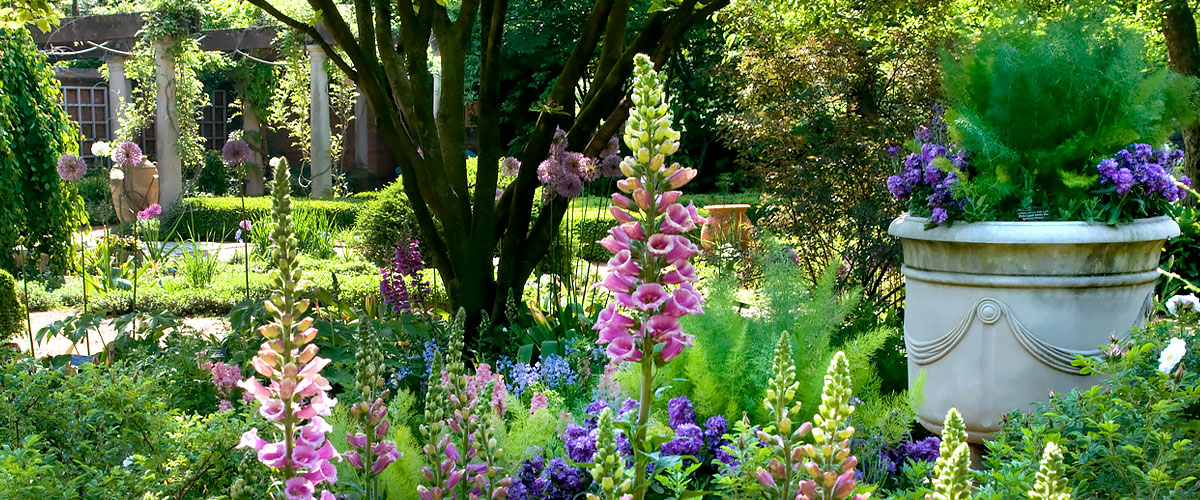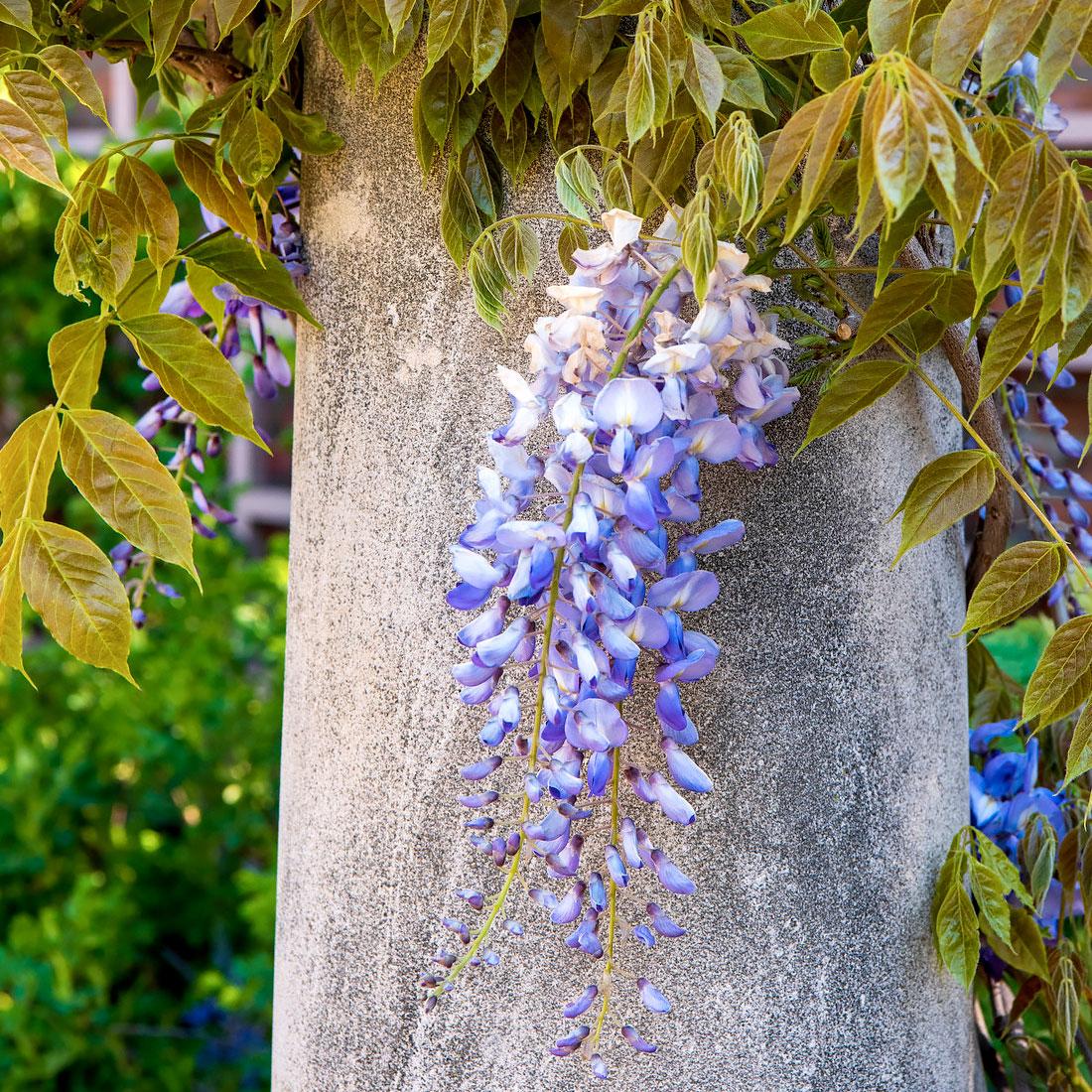 Wisteria, a trademark in the Bridgerton series, is lovely, but the growing season is short. To extend the bloom season at home, grow wisteria with other purple-flowering vines such as sweet peas, clematis, morning glories, or passionflower.
On Bridgerton, masses of lush wisteria are twining everywhere—a metaphor for all of the romantic entanglements? Artistic license? No judgments. But alas, senior horticulturist Heather Sherwood notes that, in the Chicago area, the lovely vines typically bloom for only three to four weeks in June.
We do love that the show's main characters—the duke, Simon Basset, and Daphne Bridgerton—share their first kiss in a garden. For a flirtatious conversation piece in the English Walled Garden, look for the tulips 'Sensual Touch' and 'Foxy Fox Trot' in the plant stand by the blue gate. And don't forget one of the prettiest seats at the Garden, the site of (wink, wink) many marriage proposals. Just past the pergola of white wisteria, you'll see a vivid blue bench tucked into a brick niche. Take a seat with someone special and see what happens…