Visit Us Virtually, For Now
Connect and share spring. Join us for a nature moment on Wednesdays, from noon to 1 p.m. We'll share images from the Garden, and you're invited to share what you're seeing in your neighborhood. Include #naturemoment and tag us on Facebook, Twitter, or Instagram.
Garden Inspiration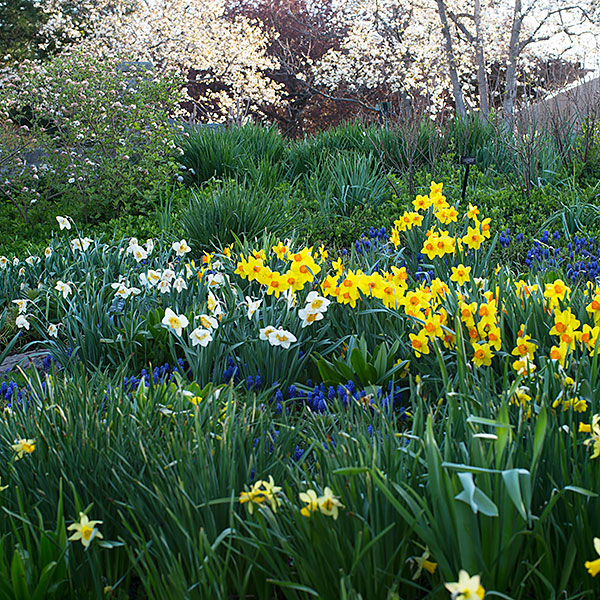 While the Chicago Botanic Garden is closed, we offer these scenes from some of our favorite spots. The Graham Bulb Garden is the place to go anytime in spring to see thousands of tulips blooming in succession with vibrant color.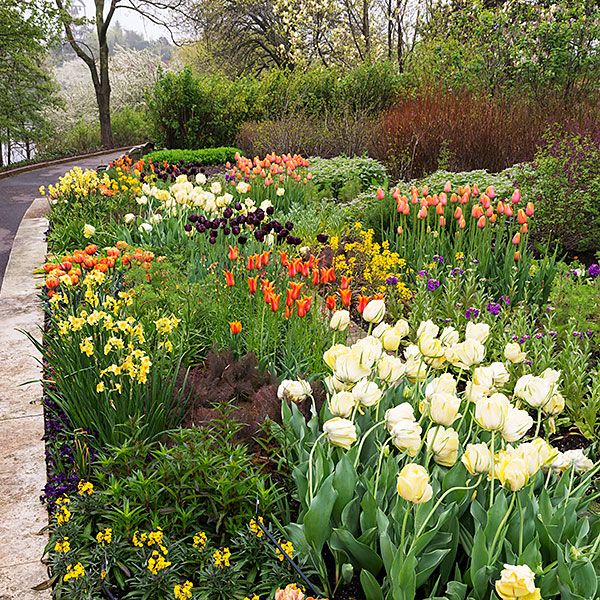 As you visit the Sensory Garden virtually, remember that this garden demands a slower pace. Here, you'll find plants in raised beds, making them easy to smell and touch for people with limited mobility and others.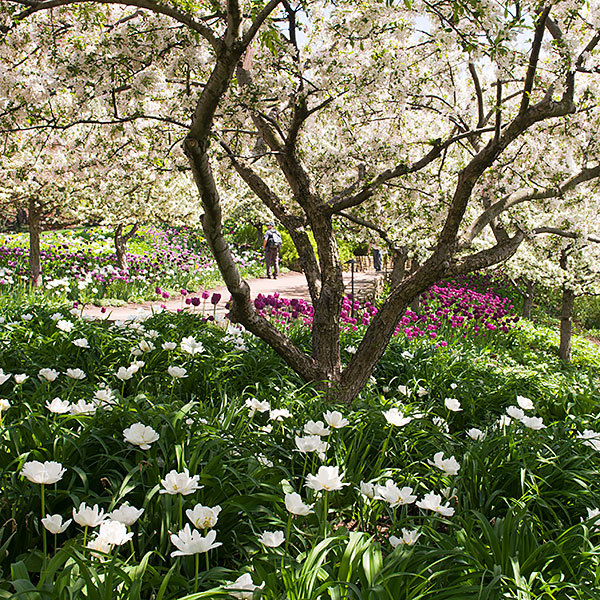 A much-anticipated moment in late April to early May is the blooming of the 300 crabapple trees encircling the Great Basin and reflected in its waters. Check our website to find out when the Garden will re-open. Meanwhile, enjoy these virtual visits.
Favorite Spring Plants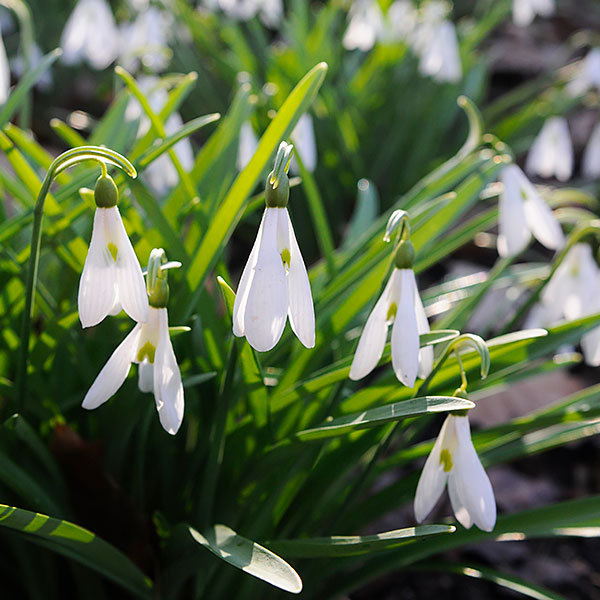 Often the first bulbs to bloom, snowdrops are not only beautiful, but also easy to grow.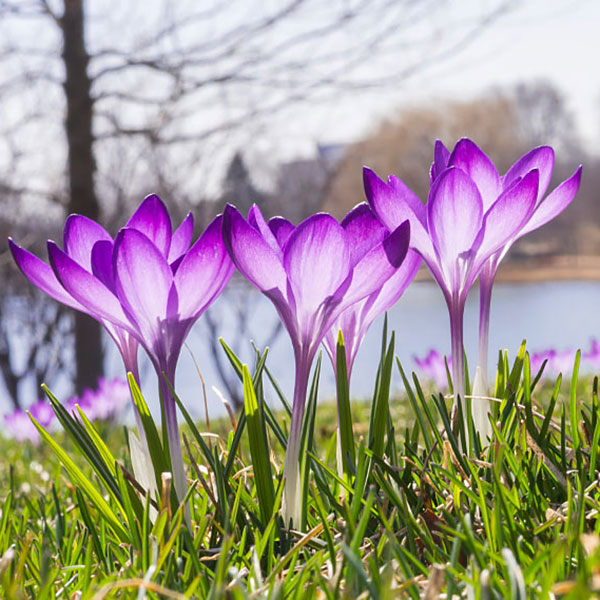 Crocuses are perfect wherever you want color in very early spring. The bulbs are good for naturalizing.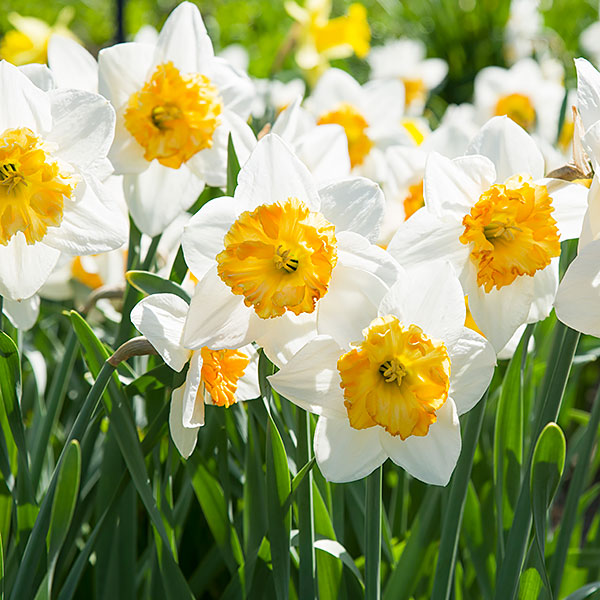 Narcissus are hardy bulbs that will spread over time and are wildlife resistant.
Learn More

Spring-Flowering Ornamental Trees