All visitors—including Garden members—must preregister. Binge watch blooms at the Garden, through June
April brings the first superstar blooms, ready for their star turns. Take a bow, happy hyacinths. Hello, sunny daffodils. Look this way, magnificent magnolias. Some may be a bit shy yet, or like a true star, reluctant to make an appearance if the weather is still cold. Don't let any of that deter you: More than one million blooms will unfurl this season at the Garden. The Garden is open until 7 p.m.—more time to fall in love with spring again.
Spring superstars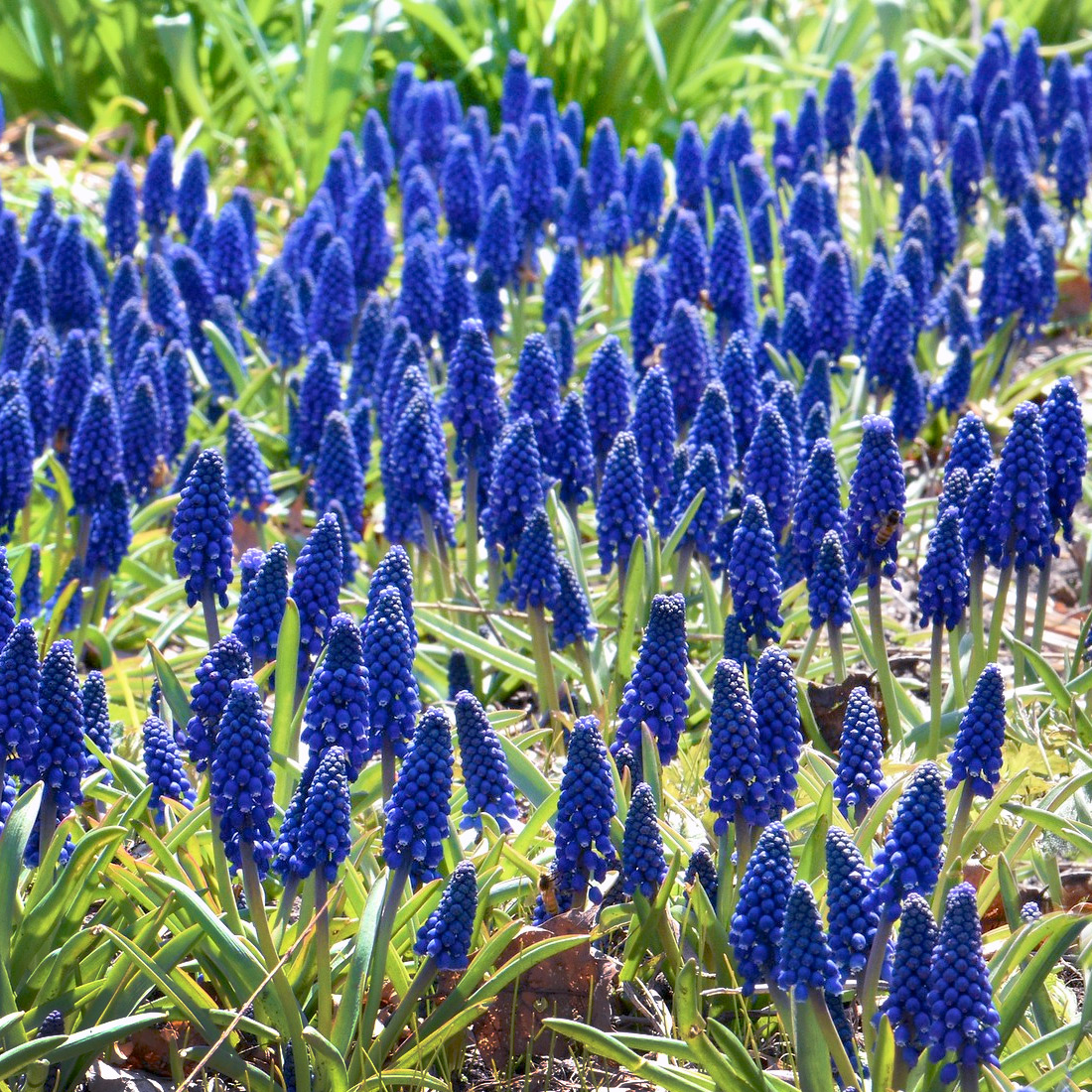 Grape hyacinth (Muscari armeniacum) begins to bloom in mid-spring, producing spikes of deep-blue flowers that are often accented with white markings.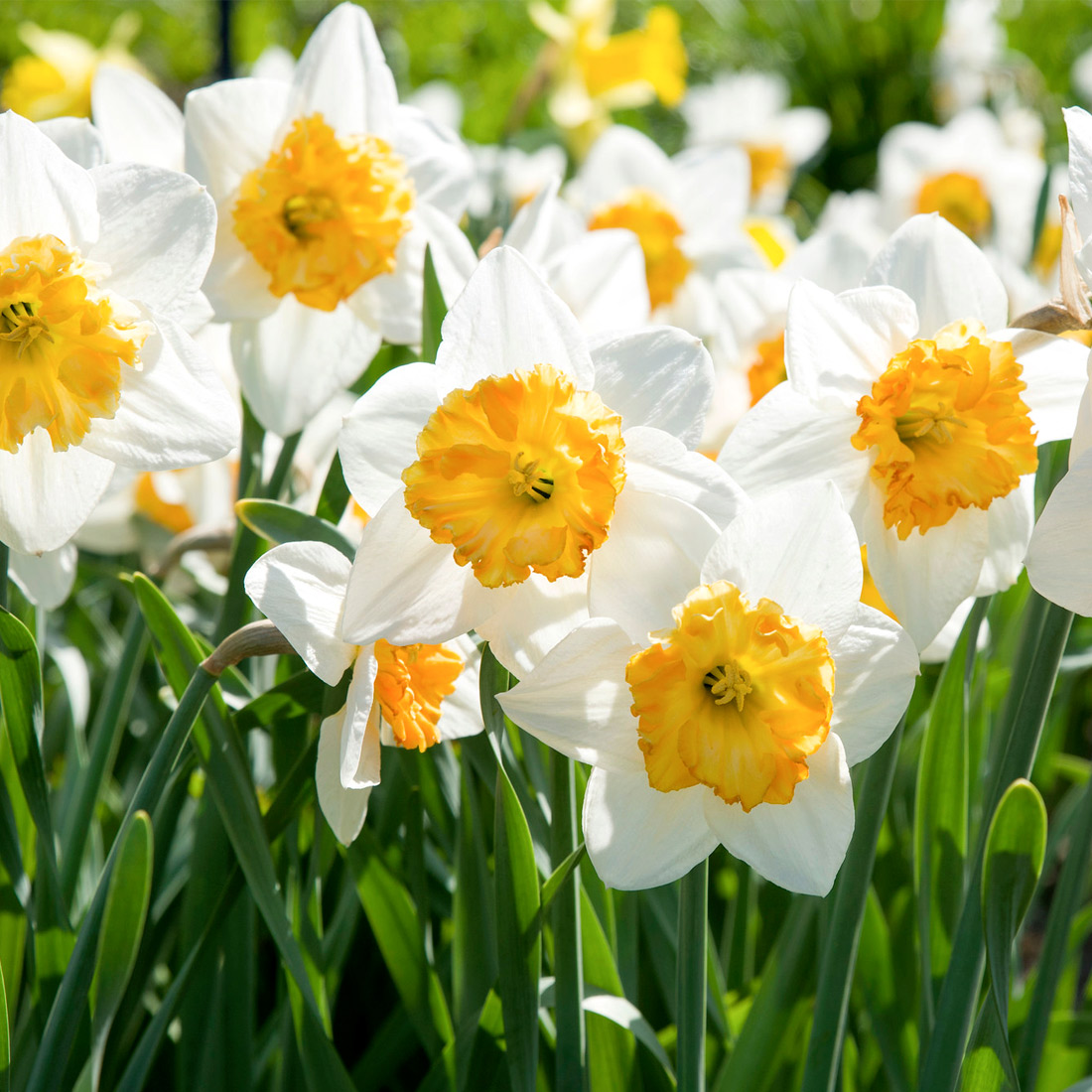 Who can doubt that spring has arrived when the tiny nodding skirts of the first narcissus emerge? The names daffodil, narcissus, and jonquil are all commonly used; they are all Narcissus.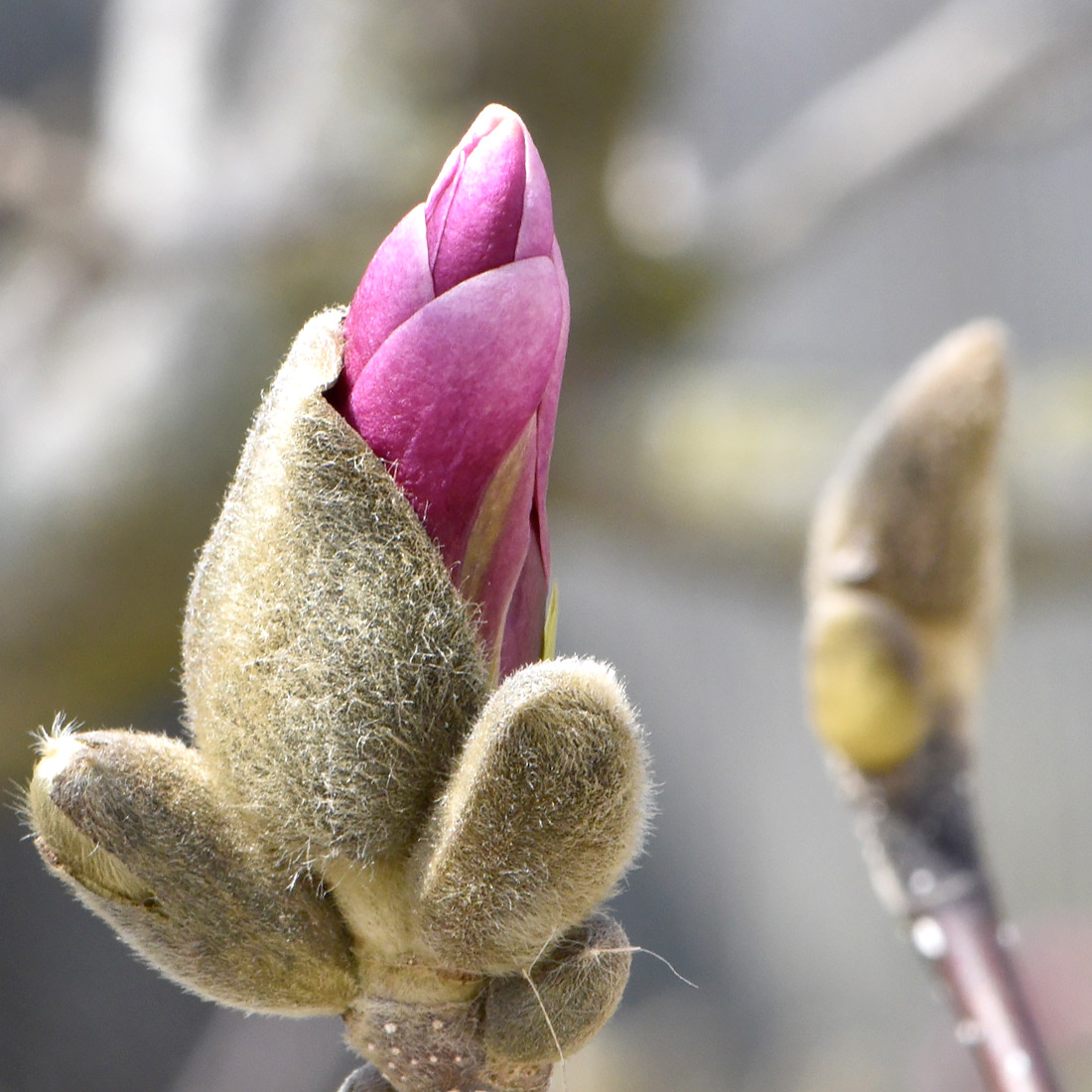 Magnolia are known for the stunning beauty of their usually large, often fragrant flowers. Shades of pink are the most common bloom color; you will also find white, yellows, and purples in the Garden's collection.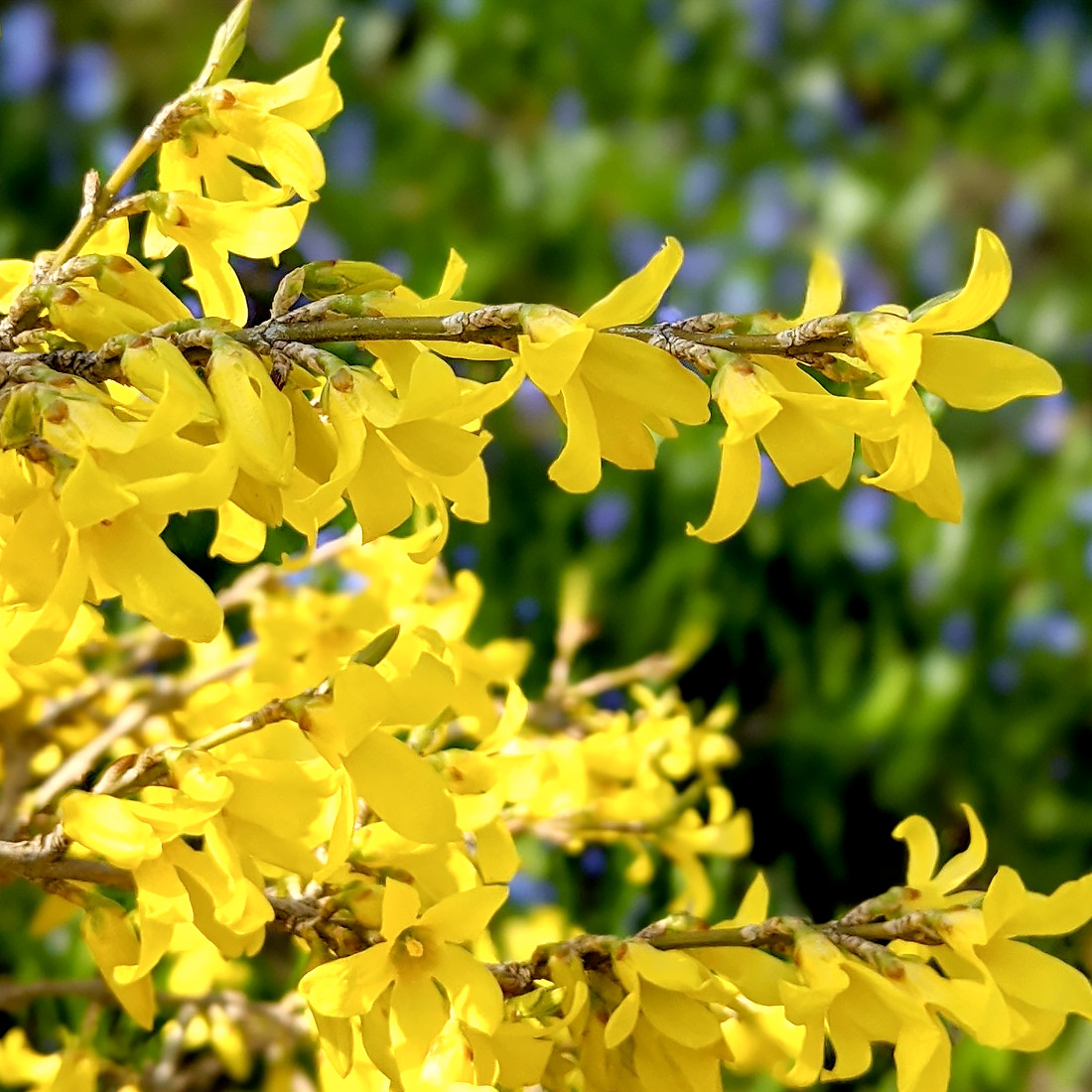 Want some instant sunshine? The bright yellow flowers of Forsythia signal spring. These ubiquitous shrubs produce four-petaled clusters of bell-shaped flowers along their branches. These carefree shrubs will grow in most soils and are resistant to deer.
Garden Inspiration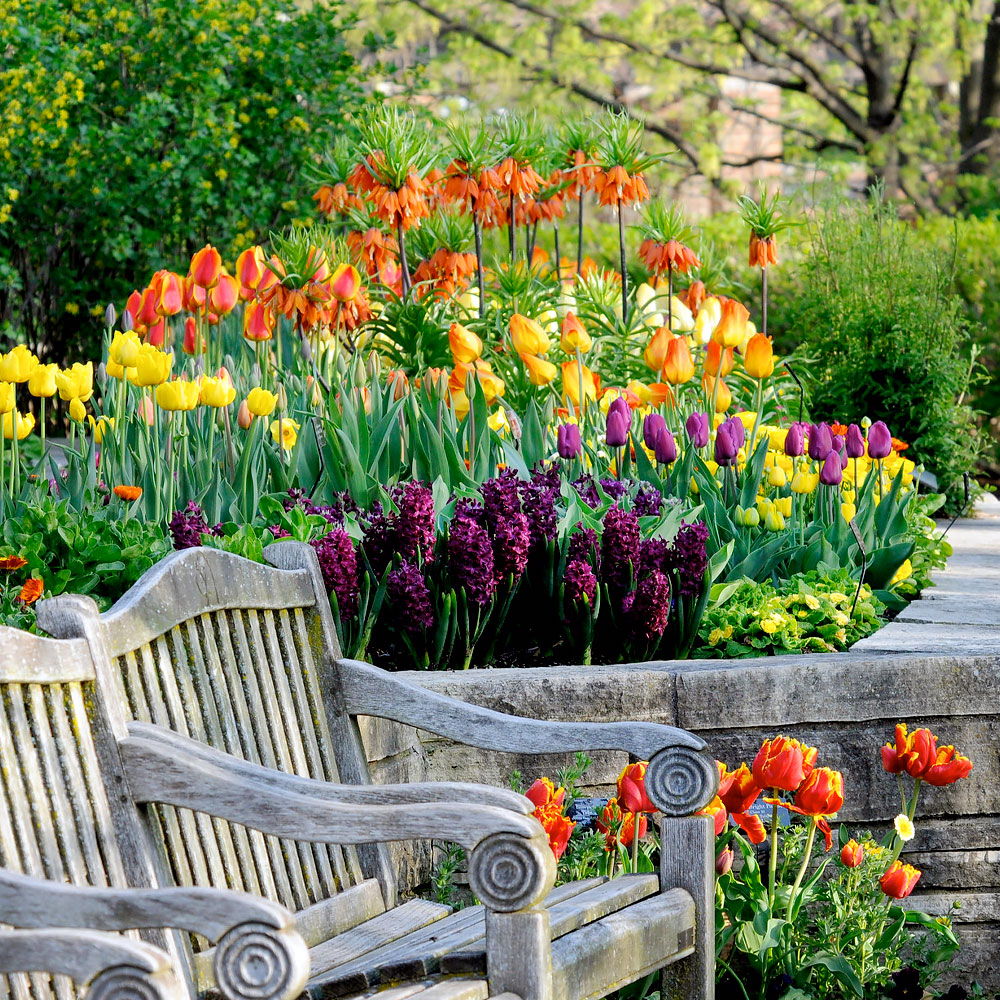 As you visit the Sensory Garden, remember that this garden demands a slower pace. Here, you'll find plants in raised beds, making them easy to smell and touch for people with limited mobility and others.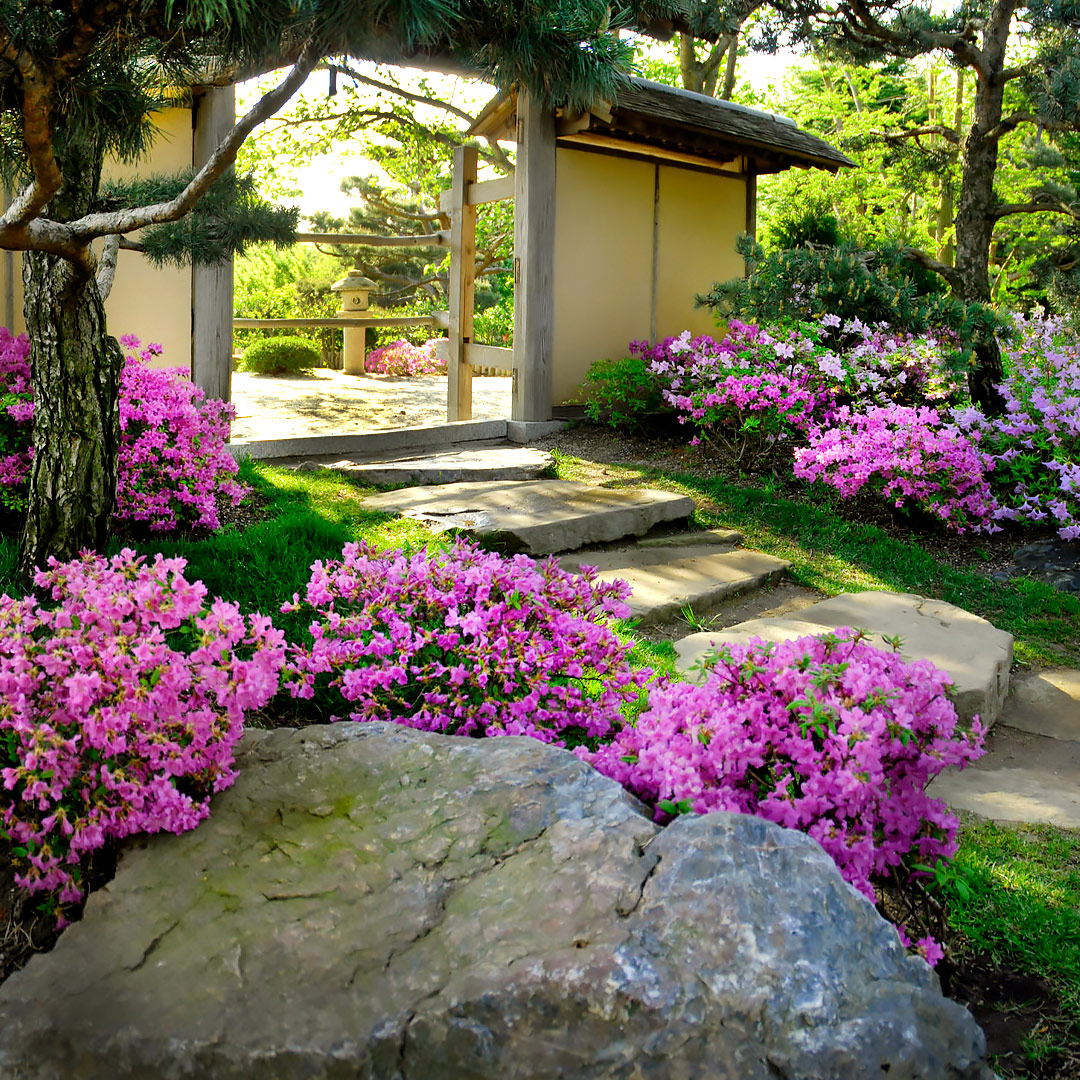 In April, you may begin to see the colorful transformation of our Japanese Garden, with mounds of pink azaleas and bold splashes of other rhododendrons.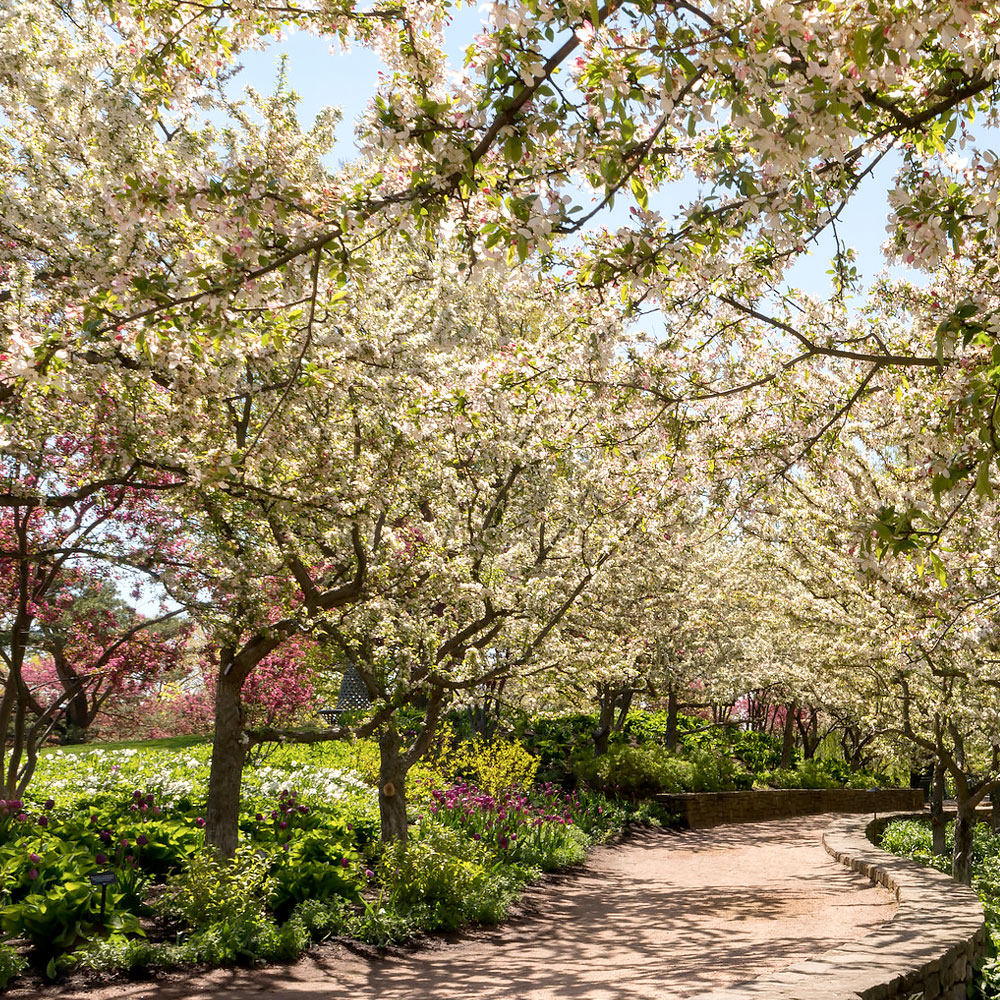 A much-anticipated moment in late April to early May is the blooming of the 300 crabapple trees encircling the Great Basin and reflected in its waters.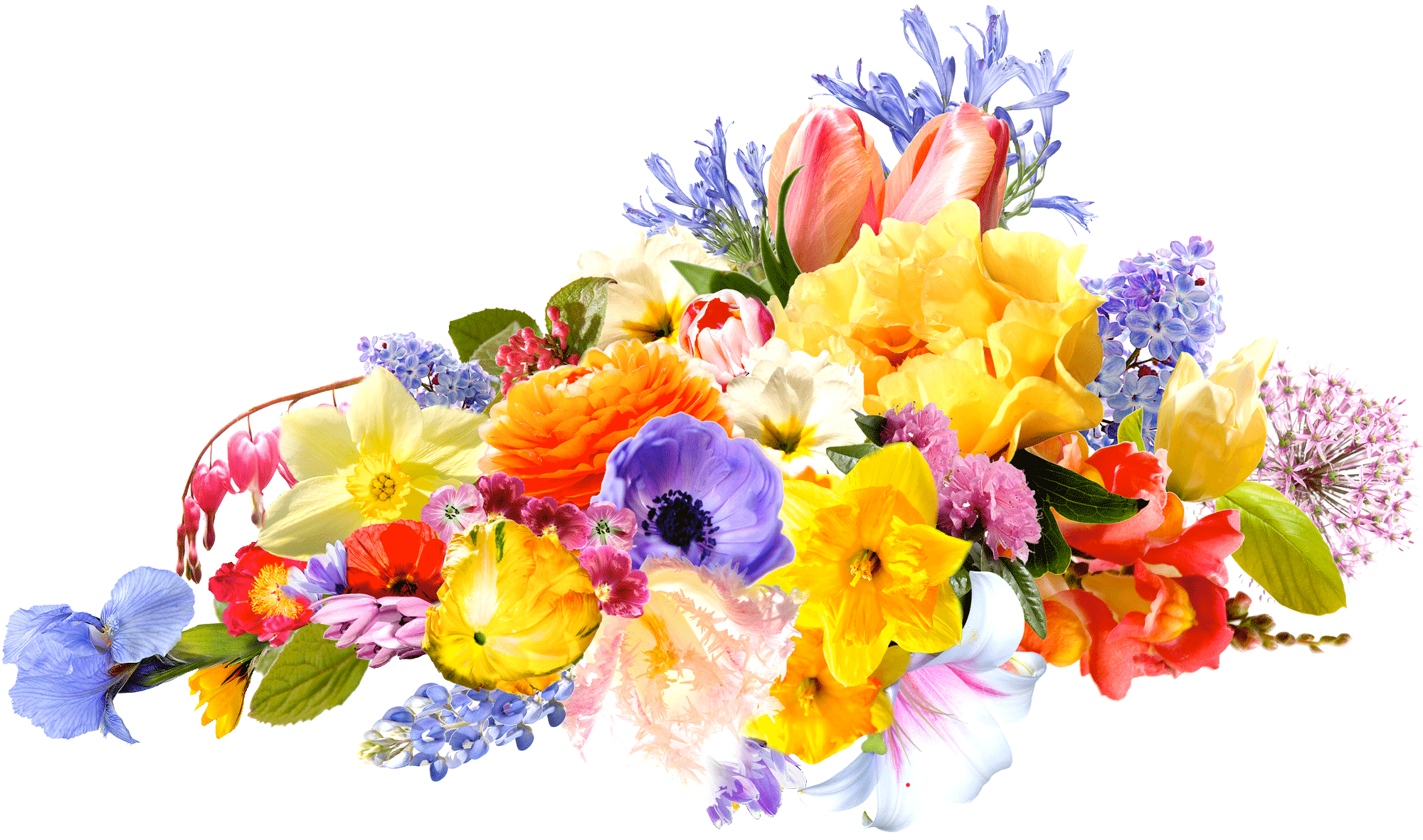 Learn More
Spring by the numbers
95,000 annual bulbs, 959,060 perennial bulbs, 3,643 flowering trees, 44,259 flowering shrubs, 26,500 tulips, 456,953 daffodils