Finally the world of fashion has stumbled on one of our great loves—fungi.
Lately, Vogue magazine and other media have picked on the trend of fungi-inspired fashion and design. Since the global pandemic began, designers have been turning to the earthy aesthetics and healing powers of mushrooms and other kinds of fungi.
In particular, the underground part of mushrooms known as mycelium has captured the imagination of the design world. Mycelium—a network of tiny "threads" that links plants together to share water and nutrients—is an irresistible metaphor for connection and harmony. 
Designer Stella McCartney is making pants and other clothes out of mycelium. Adidas recently unveiled the Stan Smith Mylo shoe, partially made from a mycelium-based material that reportedly looks and feels like leather. And French fashion house Hermès is collaborating with a biotechnology company called MycoWorks to create a bag using material made of custom-grown mycelium.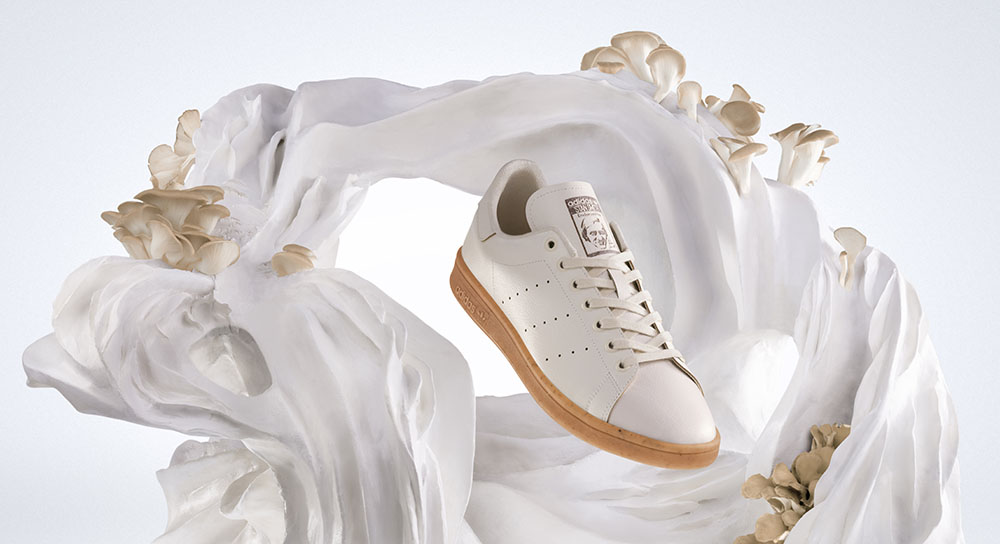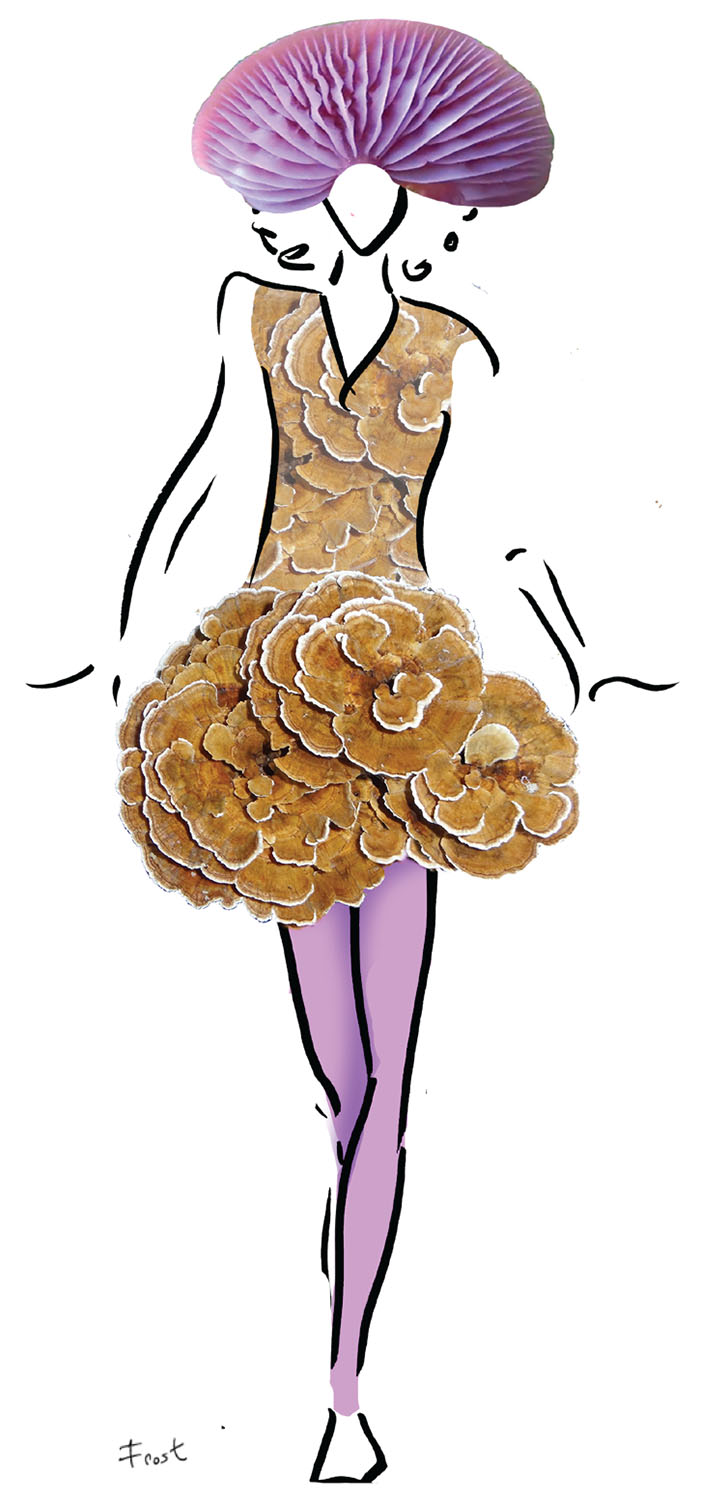 Usually, here at the Chicago Botanic Garden, we are too busy thinking about high-throughput DNA sequencing tools for fungi and other sexy issues to turn our attention to haute couture. And let's face it, our earth-toned, crew-cut Garden T-shirts may not be runway ready. But since there's so much chatter these days about "fungi fashion"...well, we are experts on half of that trending topic. In fact, Greg Mueller, chief scientist at the Garden's Negaunee Institute, is a world-renowned expert on fungi, which are critical to the survival of forests and grasslands. 
So we went out on a limb (we literally do this, sometimes) and came up with our own whimsical design.