How best to highlight the color of 10,000 blooming orchids? For Brilliance: The Orchid Show, which runs February 8 to March 22 at the Chicago Botanic Garden, the creative team started by squinting at squares of color in the slant of the afternoon sun.
The colors had to pop in daylight and for Orchids After Hours, an evening look at the Show with  cocktails and light bites for purchase.
We tried out color combinations one by one. The comments were brutal. No, too senior prom-ish. Nope, too Barbie DreamHouse-ish. That's a hard no—too dance party-ish.
Finally, for the space under the two-story skylight in Nichols Hall, we settled on translucent squares of mostly leafy green, sunny yellow, sky blue, and warm magenta, reminiscent of a forest in spring. Light shines through the squares and complements the colors of blooming orchids.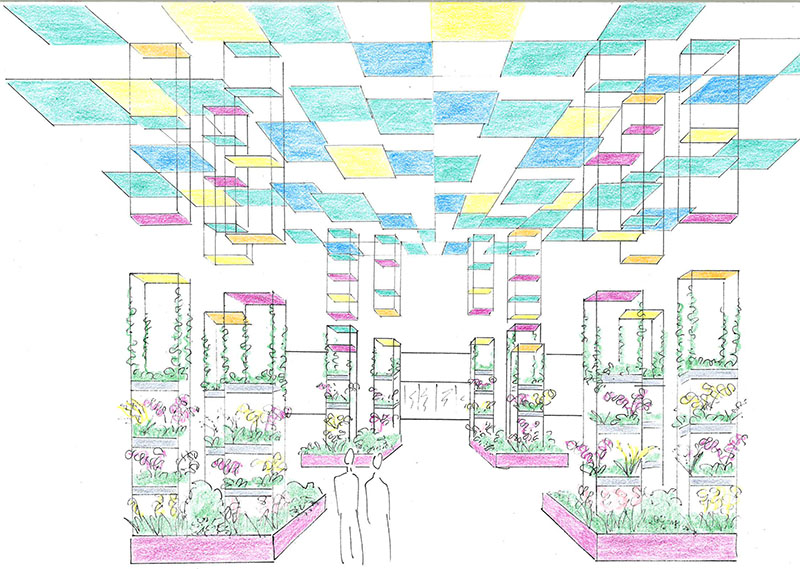 Horticulturist Brian Barker's sketch for Nichols Hall shows a canopy of color.
This year's Orchid Show radiates with bold and brilliant color—and not just for the beauty of it all. We're paying homage to the importance of color to orchids in the wild. To humans, the color might be beautiful or mesmerizing. But the color isn't there for us. Wild orchids have color for one reason only: to attract bees, hummingbirds, and other pollinators, which help the plants reproduce. You'll learn more at the Show about the "brilliance" of orchids, in all shades of meaning.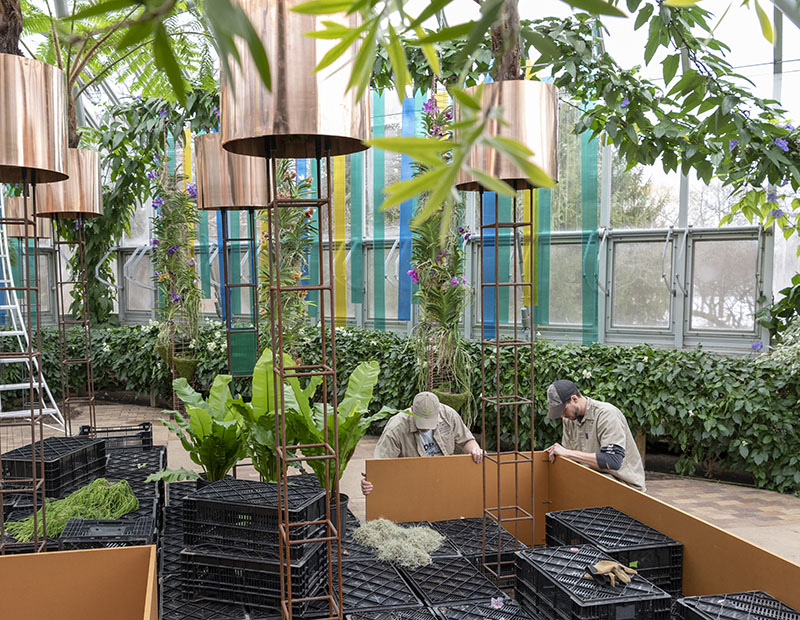 Setting up for the Orchid Show
We're using light, reflection, and other plants, including burgundy-hued bromeliads, to amplify the color of orchids in unexpected ways—via a floating carpet, for instance, and a dramatic chandelier, designed to be lit and transformed by the winter sun.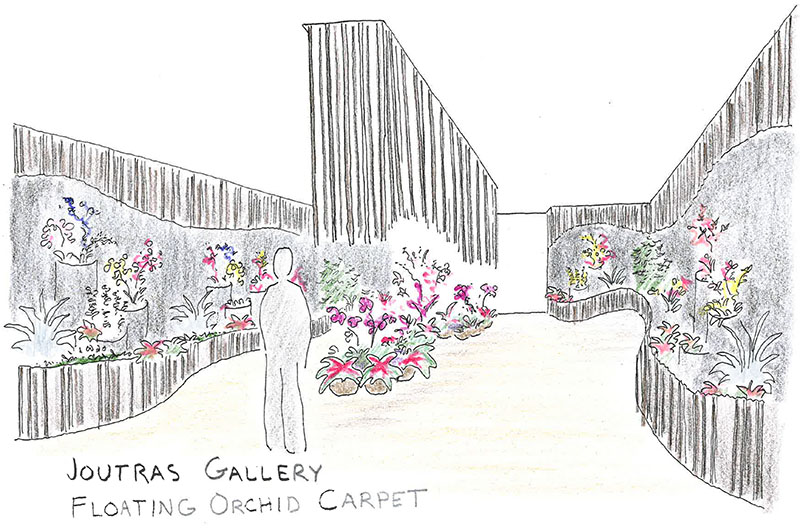 Horticulturist Brian Barker envisions hanging orchid gardens in Joutras Gallery.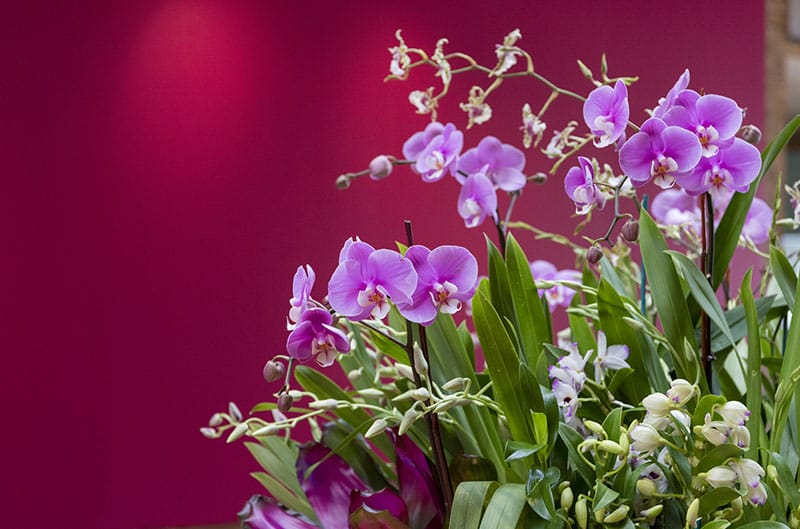 Spectacular color defines this year's Orchid Show.
Special attraction
You'll also get to see the rare ghost orchid, Dendrophylax lindenii, one of the best known orchids in the world. Our collection of young orchids will be displayed in a case, as conditions allow. The Garden is one of the few institutions in the world to have ghost orchids.
Fast facts quiz
Click on each picture for the answer.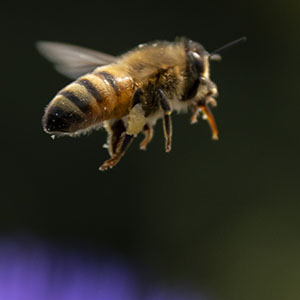 Bee-pollinated orchids are usually an eye-catching red. True or false?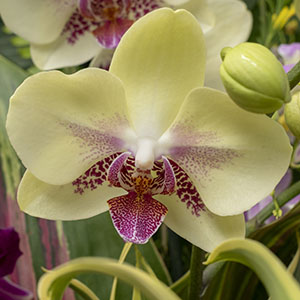 Flies tend to like orchids that are yellow, like sunshine. True or false?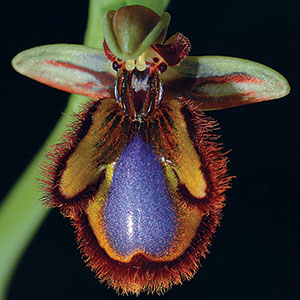 The brilliant blue splotch on Ophrys speculum, the mirror orchid, attracts male wasps. True or false?