Make a Cool, Green-Haired Sprout Head
What's not to love about a Shrek-like sprout head? This DIY project connects young kids to plants and the magic of sprouting seeds.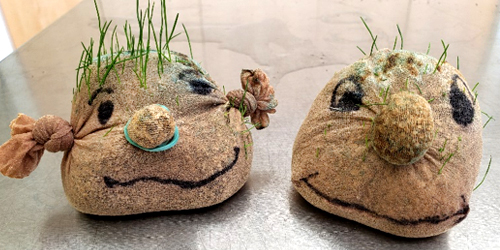 In camps and youth classes at the Chicago Botanic Garden, we encourage little ones to get their hands dirty as they explore the natural world. We've got lots of ideas for projects you can do at home to get kids thinking about plants and how they grow.

Here's how to make just one of our favorite projects.
---
Materials:
A nylon sock or pantyhose
Vermiculite* or soil
Grass seed
Permanent marker
A plate or tray
Rubber bands, pipe cleaners, or other items (optional)
*Vermiculite is a soil amendment that can be purchased at a garden supply store. It expands when soaked in water and stays moist, so it is ideal for this project. You can substitute regular soil or sawdust as the medium.

Time:
This project takes about 15 minutes to make and set up. When complete, it takes about a week to sprout and then can grow for a few weeks if you take care of it.

Directions:
Spoon or carefully pour a generous cup of vermiculite into the foot of a nylon stocking. Add about a tablespoon of grass seed.
While holding the open end of the stocking, squeeze and massage the bag to distribute the seeds, push the mix into the toe end of the stocking, and shape it into a ball. This forms the "head." Tie the stocking and cut off the excess nylon stocking.
Make a face. You can draw a nose or form a protruding nose by pinching a small ball in the middle of the face and secure with a rubber band. Draw the eyes and mouth with a permanent marker.
Soak the head in water and place it on a plate in a warm location. Keep it moist and wait for the "hair" to grow. In about a week, the grass will sprout and your sprout-head friend will have hair.

Variation: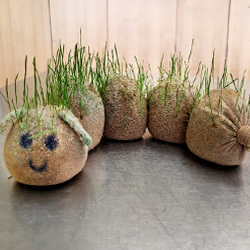 Use the same basic directions to make a sprout caterpillar. For this, add about 1½ cups of vermiculite and 2 tablespoons of grass seed to the stocking. Roll it into a log and then form small balls separated by rubber bands. You can add pipe cleaner antennas or legs if you like. The rest is the same.

This project gives our educators the chance to teach students about how both roots and leaves grow and work together for the plant.
---
Interested in more nature-based projects? Join us for summer camps, school day off camps, and other youth and family programs.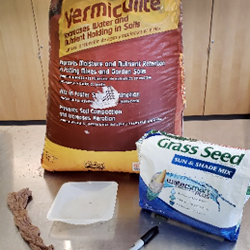 For Garden programs, we purchase large bags of seeds and soil mixes, but local garden stores are likely to have smaller options.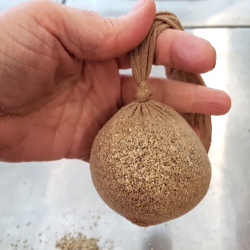 The ball can be spherical as shown here or oblong, depending on what you prefer.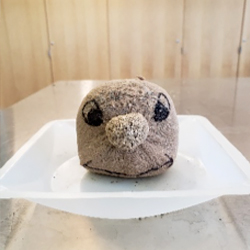 I put the knot in the back of this head and drew the mouth along the toe seam of the stocking.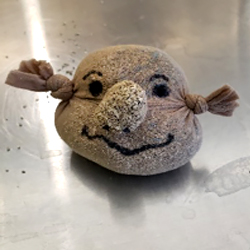 I tied both ends of the stocking to form "ears" on this Shrek sprout head.
Title:
Youth Programs Director