Camp CBG
June 5 – August 11, 2023
Registration opens January 18 for Household Plus members, January 25 for the general public.
Please see our safety guidelines for the most up-to-date information.
Where Science, Nature & Fun Meet!
Camp CBG offers morning and afternoon camps, supervised lunch, and full-day camps to give parents flexible scheduling options. Spend a week or the whole summer at the Garden.
Our instructors are highly qualified, and many have been teaching with Camp CBG for more than five years. All staff members participate in annual training, are first-aid certified, and love teaching.
Science, nature, art, ecology, and cooking camps draw kids from Chicago and the North Shore suburbs, including surrounding areas of Glencoe, Highland Park, Deerfield, Northbrook, and Winnetka.
Become a Household Plus Garden member today, and enjoy a special discount and early registration.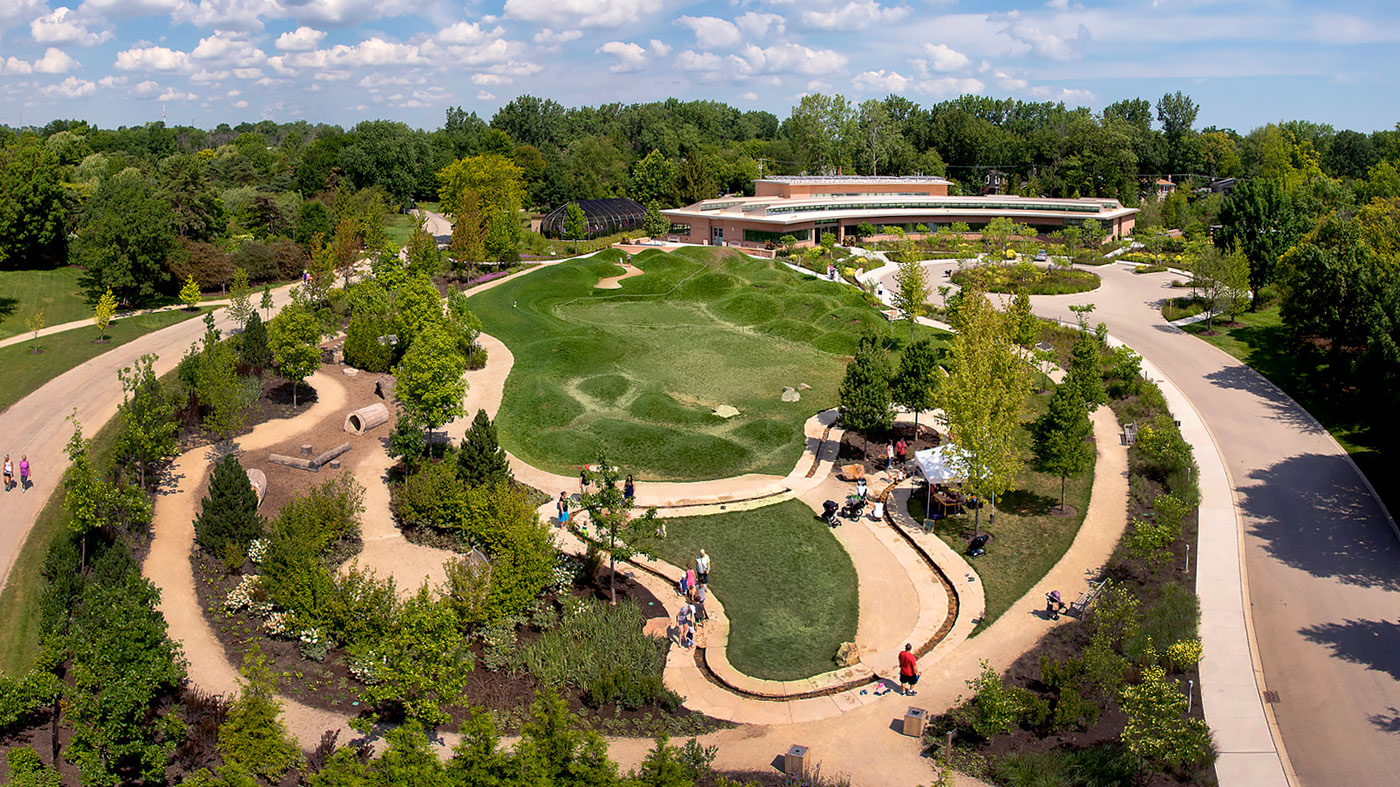 The Regenstein Learning Campus and Nature Play Garden
Rave reviews from parents of campers
"The camp was educational and fun. It was a special treat to learn about nature and science in one of the most beautiful gardens in the world."
"Clever, unique activities. Now, our daughter loves going to the CBG to share what she learned about the gardens!"
"I think the subject matter was varied and interesting. The access to the outdoors was unparalleled and as always, the CBG facilities are great."
"Kids were so proud to bring home their plants and art projects. My kindergartener was able to tell us some things she learned about pollinators. My preschooler likes the sensory activities and field trip to the cove."
"We will recommend the camp to friends. My son had a great time!"
Registration Information
At Registration
Please see our safety guidelines for the most up-to-date information.
If the camp you want is full, please call (847) 835-6801 to be placed on a waiting list.
Emergency & Health History
Camp CBG is partnering with CampDoc.com. Once your registration is complete, you will receive an email from register@campdoc. All forms will need to be updated after April 1, 2023.
Drop-off & Pick-Up
Camp CBG offers an optional direct car drop-off/pick-up. You will receive an email with details once your camper is registered.
What to Wear
Dress for the weather! Wear clothes that are comfortable for outdoor activities and hands-on, messy fun.
What to Bring
A water bottle and a nut-free snack daily.
Bring a nut-free lunch that does not require refrigeration.
A backpack to carry projects home.