Everyone can use a little privacy in their garden from time to time. After all, a garden is a place to retreat from the outside world, a place to sit and sip coffee, read a book, do some yoga, bird-watch, or simply rest and relax. The garden is a place to rejuvenate.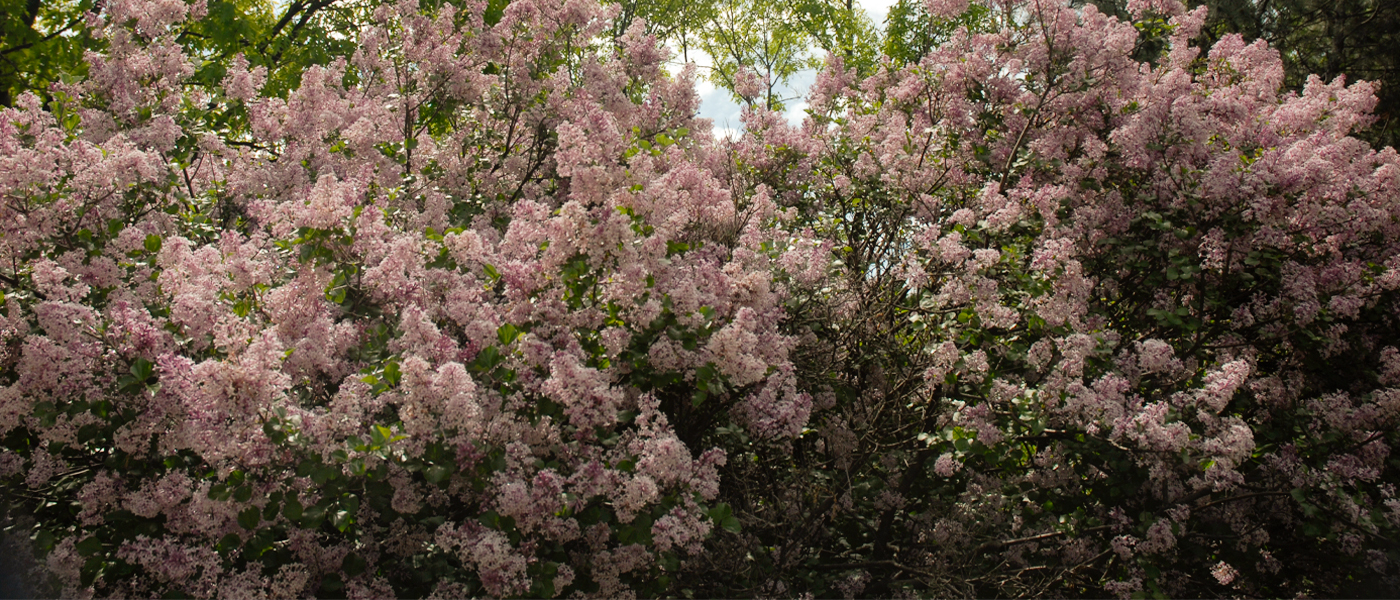 A tall solid fence can block views into a garden, but it can also make the space feel confined. That's where shrubs come in—they can form a living fence that changes through the seasons. Shrubs are low-growing woody plants that tend to be less than 20 feet tall. They produce multiple branches from the base of the plant.
While evergreens like boxwood, yews, and junipers provide a year-round screen, other shrubs, such as lilacs, weigela, and hydrangeas, offer spring or summer flowers. Come autumn, common witch hazel and viburnums create show-stopping color as their foliage changes to golds, reds, and yellows. Some shrubs provide shelter and food for birds. Glossy black chokeberry, Northern bayberry, sumac, red chokeberry, and spicebush are just a few colorful shrubs that provide birds with tasty fruits come winter.
A shrub border need not be made of the same type of plant. Consider mixing flowering shrubs and evergreens or mounding and vertical plants to create a contrast. Here are some underused shrubs for screening the garden. You can search our plant finder for more shrub ideas based on your garden's sunlight, moisture, and soil conditions.
---
Nina Koziol is a garden writer and horticulturist who lives and gardens in Palos Park, Illinois.