Thanksgiving is here again, and we at the Chicago Botanic Garden are thankful for all the pollinators who make our food possible, every day, around the world. Bats, bees, butterflies, birds, and more pollinate plants that create one-third of the food we eat.
As you enjoy a meal with friends and family, take a moment to say thanks for the little things that make such a big difference—pollinators!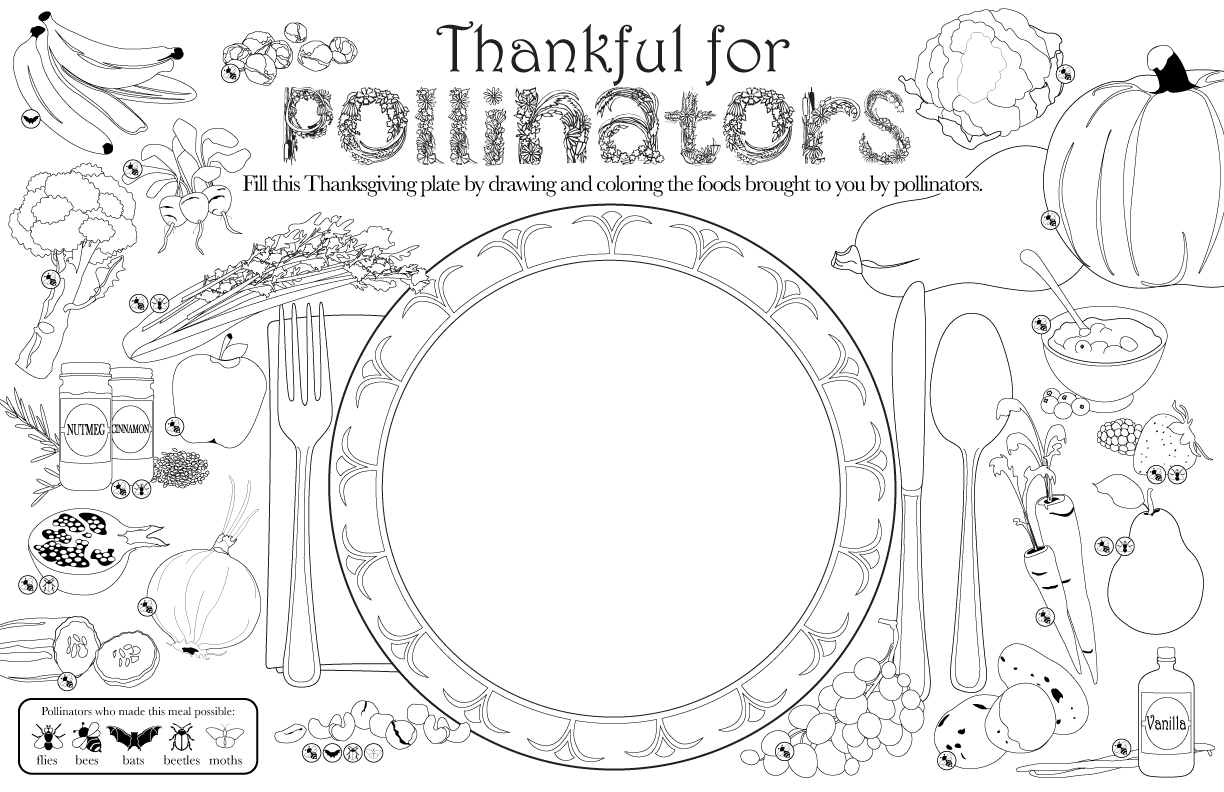 Instructions
Click on the image above to download our placemat to enjoy with your feast.
The ideal printing size is tabloid (11 x 17 inches). Letter size paper (8.5 x 11 inches) will also work if you choose "fit to page" when printing.
Fill the plate by drawing and coloring the foods you are eating this Thanksgiving—fruits, vegetables, and spices—that were brought to you by pollinators.