In commemorating Juneteenth this year, we invited Chicago writer Tequia Burt to write about the importance of African American heirloom seeds.
---
Every year in my garden, I grow at least one African American heirloom crop, partly to commemorate Juneteenth.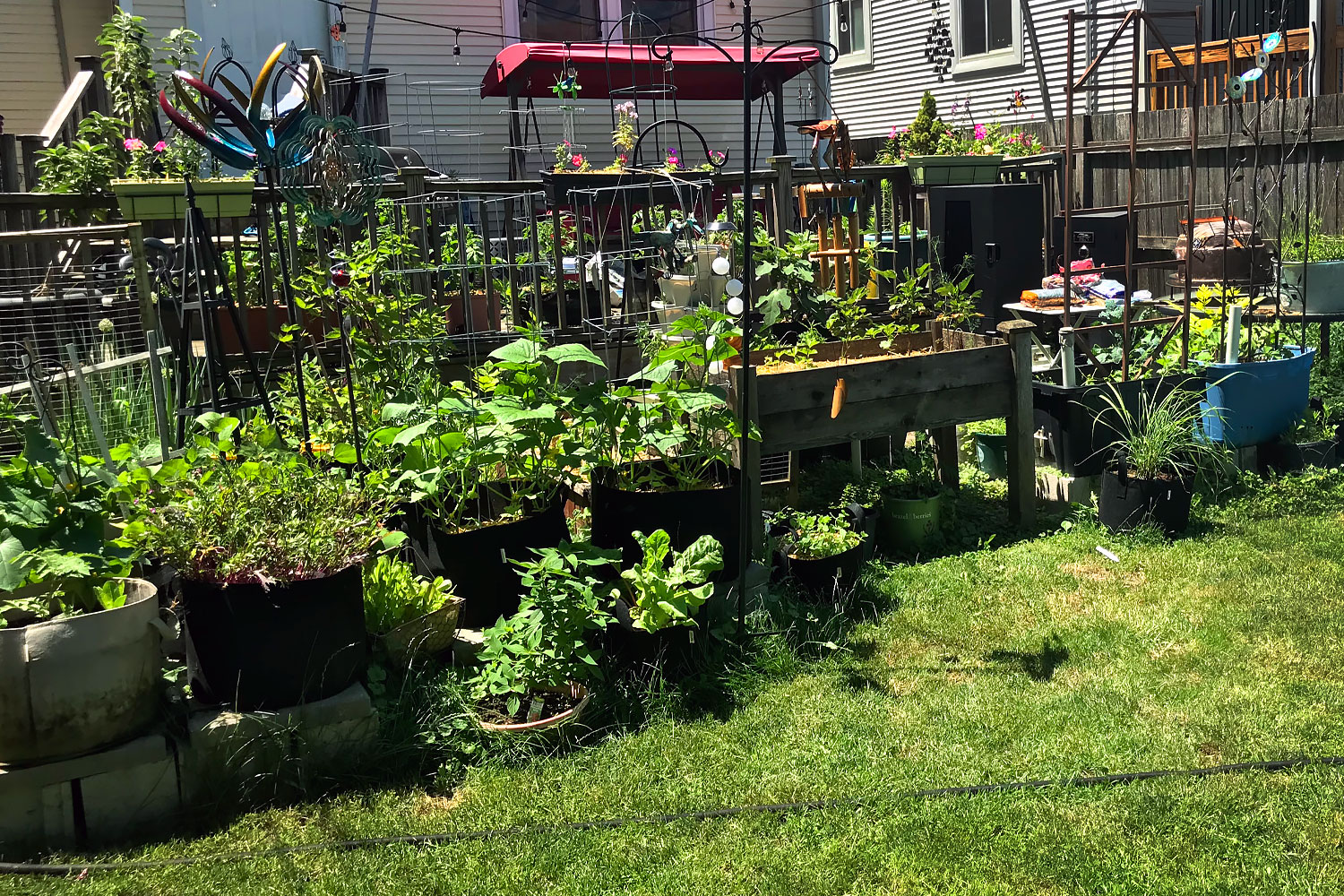 For Black Americans, Juneteenth marks the final liberation of our ancestors held as slaves on June 19, 1865. What better way to commemorate that historic day than to plant heirloom seeds that our ancestors may have carried from Africa to help sustain them in a harsh, unknown land?
Here are a few African American heirloom seeds that you can try growing in your own garden.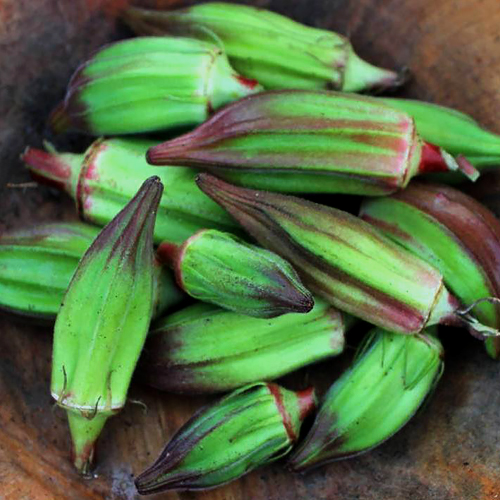 Photo courtesy of Chris Smith, The Utopian Seed Project
Okra was so popular that it was often used as a substitute for coffee during the Civil War, as a former slave from Georgia recalled in a first-person account: "…Sometimes corn and okra seeds was parched right brown and ground up to be used for coffee, but it warn't nigh as good as sho 'nough coffee."
Hill Country Red Okra
OK, I'll admit that okra is not my favorite—it's slimy. But I have been convinced by other gardeners that growing your own okra and cooking it properly will significantly cut down on the slime factor. So, I'm giving it a go this year, as okra has been essential in African American cuisine for centuries.
Native to Africa and Asia, okra likely first appeared in the U.S. in the 1500s when the transatlantic slave trade took off. Okra, like rice, was one of the main crops Africans carried over to the United States from West Africa on slave ships—sometimes  hidden in their hair. Because it was easy to grow, nutritious, and familiar, okra became a staple in the gardens of enslaved people.
Since okra thrives in hot weather, many gardeners mistakenly think it won't grow in cooler climates. But you can grow okra in places like Chicago—once that hot Midwestern sun kicks in, your okra will take off. It doesn't even need particularly rich soil, and it tolerates drought well. You can direct-sow it ½ inch deep, as long as your soil temperature is, ideally, 80 degrees Fahrenheit or higher. If your soil is warm, seeds will germinate quickly and pop up in just four to ten days. I am growing Hill Country Red Okra for my family to eat and for the beautiful pods it produces, with bright blooms to attract pollinators.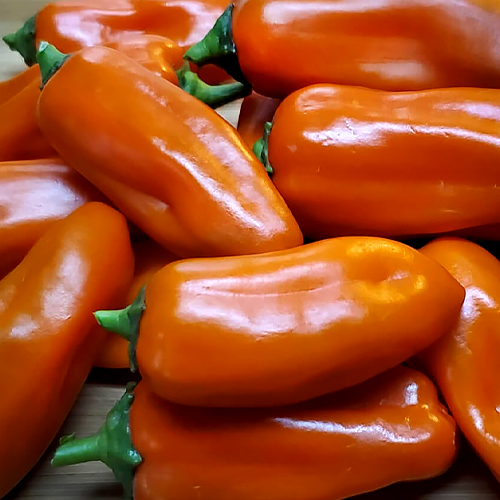 Photo courtesy of Jim Duffy of Refining Fire Chiles
Pippin's Golden Honey Pepper
This is a rarer, more unique type of fish pepper, which I grew in my garden last year. These spicy peppers transform from a gorgeous regal purple to a vibrant orange as it matures. The pepper is named for Philadelphia folk artist Horace Pippin, the grandson of enslaved people, who collected heirloom seeds.
Like most peppers, Pippin's Golden Honey requires a sunny spot with plenty of room to stretch out, rich soil, and consistent watering. It's a little late in the season to start peppers from seed, and this one would be hard to find as a seedling. But consider adding the seeds to next year's list.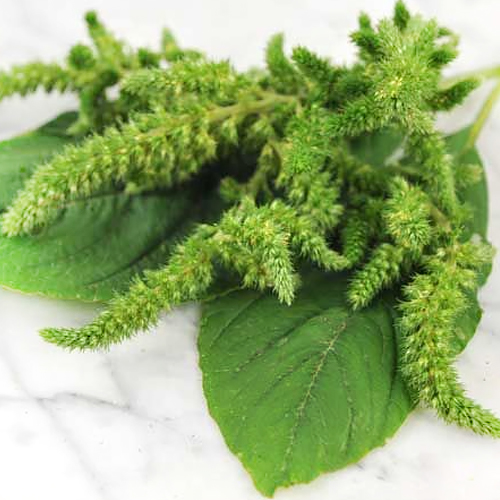 Photo courtesy of Baker Creek Heirloom Seeds/rareseeds.com
Callaloo (Amaranth)
Stewing greens such as collards, mustards, and turnip tops is an African American tradition. So, I am intrigued by callaloo, a green popular in Caribbean communities that was brought over from West Africa by enslaved people.
The bright green, tender leaves can be steamed or eaten raw, but it's primarily eaten in stews in the Caribbean. The leaves are seasoned with onion, garlic, and hot pepper, and often served with saltfish, breadfruit, or boiled green plantain. Some refer to callaloo as a "superfood" because it is rich in nutrition, and it is an extremely resilient, forgiving, and prolific crop.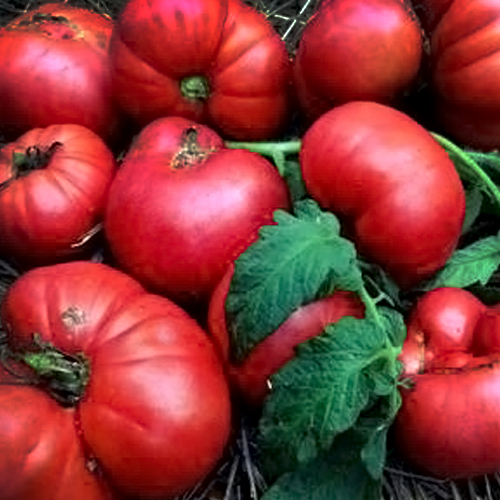 Photo courtesy of Southern Exposure Seed Exchange
Aunt Lou's Underground Railroad Tomato
This heirloom seed is still with us today because an unnamed former slave carried seeds of the plant on his journey to freedom from Kentucky to Ripley, Ohio. The newly freed man shared his bounty with a woman named "Aunt Lou," who passed the seeds on; the seed passed from hand to hand and were reintroduced to modern gardeners in the Seed Savers 2010 Yearbook.
I've heard that the very juicy, tangy fruit makes a great slicing tomato. Unfortunately, there aren't many places that sell Aunt Lou's Tomato, but we still have access through sellers like the Southern Exposure Seed Exchange. I hope more people grow this tomato so that we don't lose a seed that's part of our history as Americans.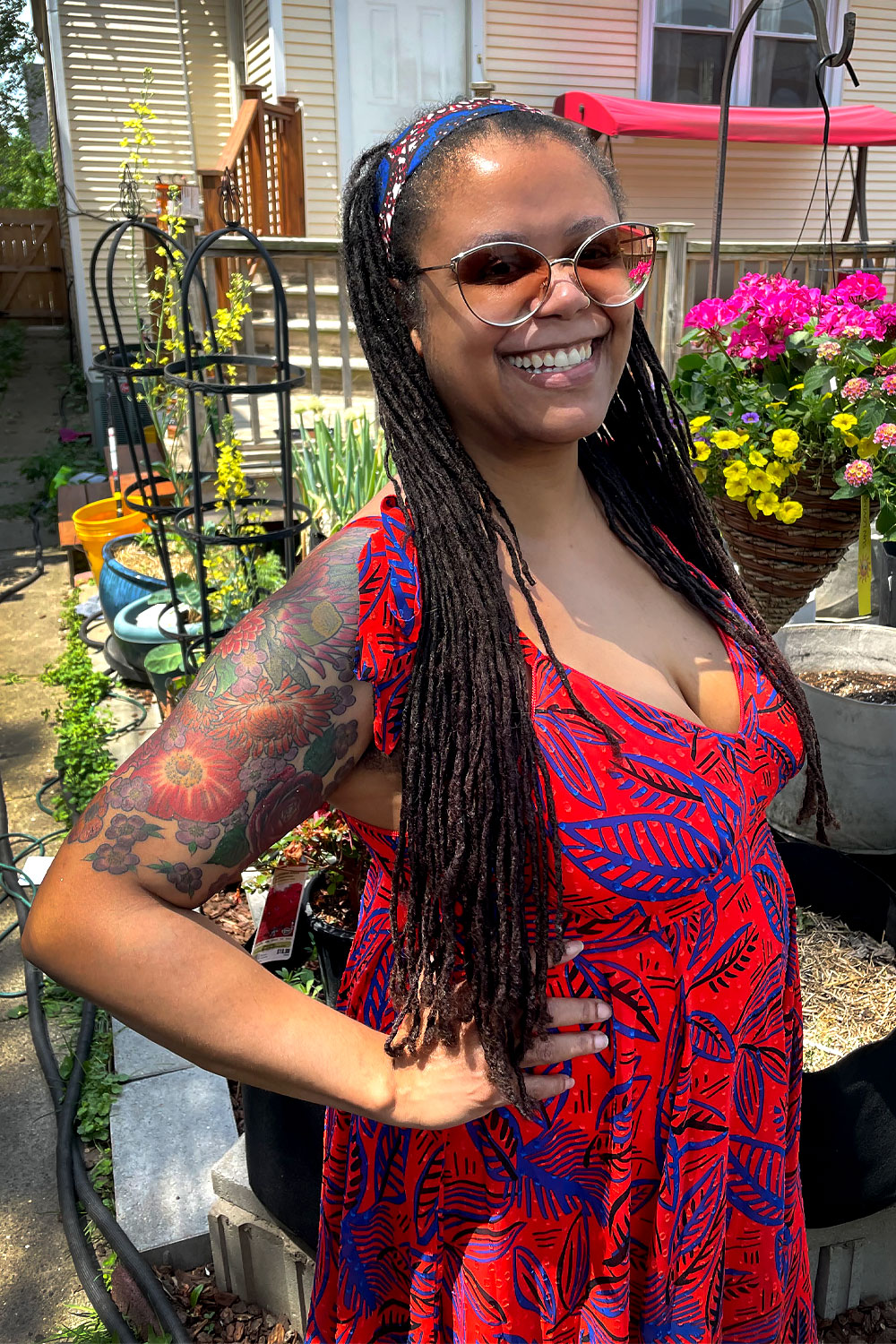 Photos courtesy of Tequia Burt
Last year, after the killing of George Floyd, Breonna Taylor, and others, I turned to my garden for succor. This year, putting my hands in the earth and nurturing new life still brings me comfort, as well as the joy of paying homage to my ancestors, on Juneteenth and beyond.
---
Juneteenth commemorates the end of slavery in the United States. It celebrates the day—June 19, 1865—in Galveston, Texas, when the last enslaved Black people learned that they were free. They got word more than two years after President Lincoln had signed the Emancipation Proclamation. These days, every June 19, Americans of all stripes commemorate Juneteenth with celebrations of Black history and culture.
The Chicago Botanic Garden will mark Juneteenth as a paid holiday in 2021 for the first time; Cook County will also observe the holiday. Starting January 1, 2022, the state of Illinois will recognize Juneteenth as an official state holiday. President Joe Biden has also signed legislation making Juneteenth a federal holiday.
---