Today, on International Women's Day, the Chicago Botanic Garden celebrates women in science at our institution and around the world. At the Garden, 20 of our 33 scientific staff members are women and, in our graduate program in plant biology and conservation with Northwestern University, 62 percent of the students are female.

International Women's Day, #IWD2019, celebrates the achievements of women in all fields and walks of life. It's also a day to advance the cause of gender balance in every aspect of our lives—an equal number of men and women at workplaces, in government, in science, etc.

Unfortunately, the number of women in science is still pretty dismal. Despite earning about half the doctorates in science, only 21 percent of full science professors in the United States are women.

When students are asked to name pioneers in conservation biology, they tend to name men. Rarely do they mention some of the amazing women who have opened the door for so many of us following in their footsteps: marine biologist Rachel Carson, conservationist Marjory Stoneman Douglas, forester Mollie Beattie, and ethologist Jane Goodall, to name a few.  

Implicit gender biases persist, resulting in fewer women in top positions, along with women earning less pay, winning fewer and smaller grants, and publishing fewer papers. Male-dominated symposia, meetings, and panels are so routine that they have their own hashtags: #YAMMM (Yet Another Mostly Male Meeting) and #Manel (short for "male panel").

At the Chicago Botanic Garden, we work hard to create a pathway into science for all—especially groups traditionally under-represented in the sciences—through our Science Career Continuum.  

On International Women's Day, we pay tribute to women in science at the Garden, past and present: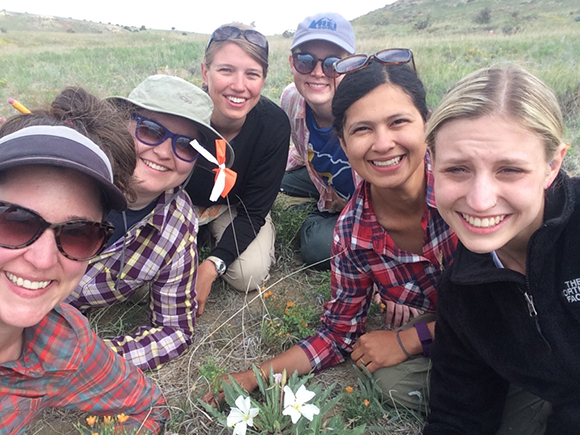 Left to right: Krissa Skogen, Ph.D., is studying hawkmoth pollination with Victoria Luizzi (Amherst College Student, NSF REU Student, Summer 2016), Emily Lewis (research assistant), Andrea Gruver (research assistant), Tania Jogesh (postdoc), and Kat Andrews (PBC M.S. student). Dr. Skogen is a conservation scientist and manager of the Conservation and Land Management Internship Program.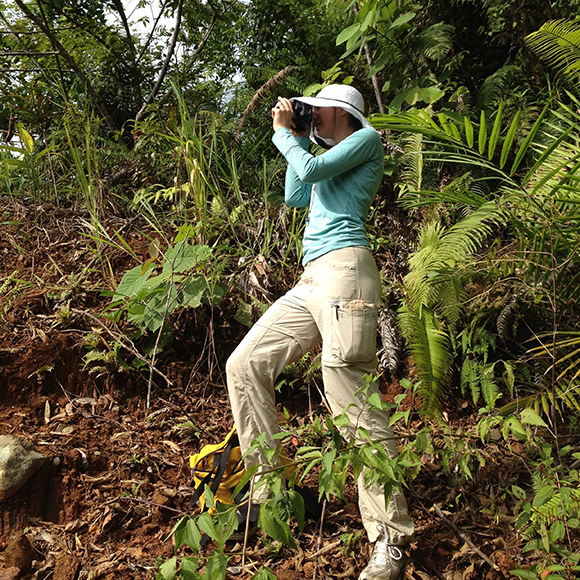 Nyree Zerega, Ph.D., studies evolution/genomics in underutilized tropical fruit trees and their wild relatives to promote and conserve food diversity.
Ph.D. candidate Colby Witherup studies plant DNA, looking for signs of evolution in genes that control sexual reproduction.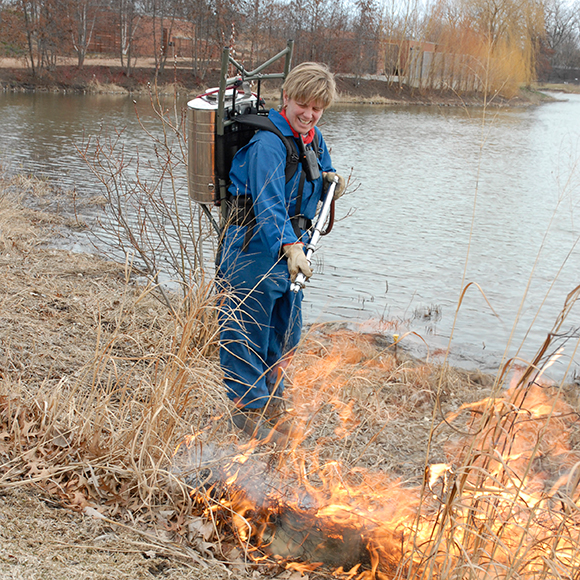 Joan O'Shaughnessy manages the Dixon Prairie at the Garden.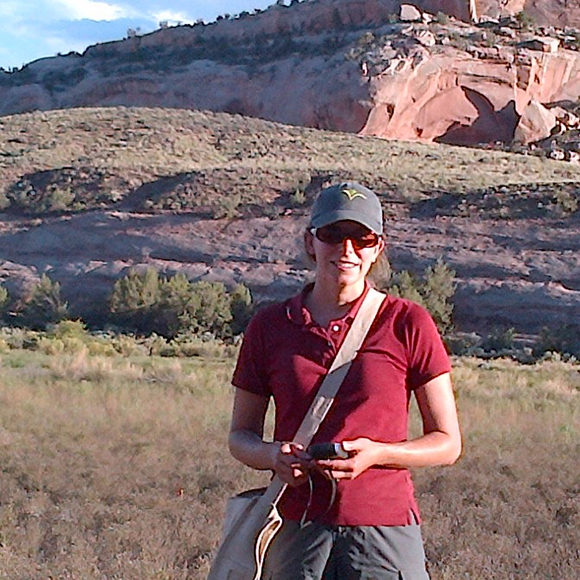 Andrea Kramer, Ph.D., conducts research on native plants to support ecological restoration that sustains people, wildlife, and the planet.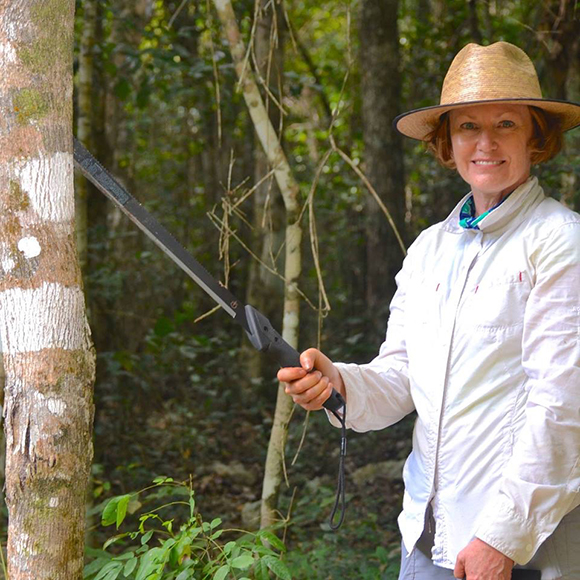 Louise Egerton-Warburton, Ph.D., does work examining soil fungal diversity and functioning and its role in ecosystem processes.
Ph.D. candidate Susan Deans uses neutral genetic markers to examine how well gardens and conservation collections capture the remaining wild genetic diversity of threatened Hawaiian plant species.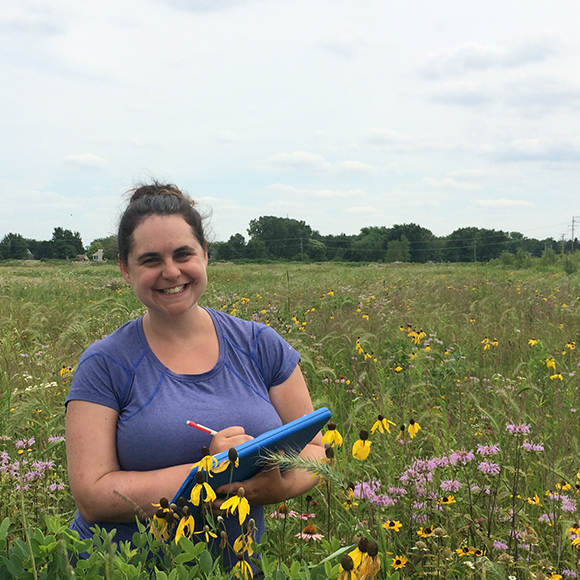 Post-doctoral fellow Becky Barak studies plant diversity in restored tallgrass prairies.
Jessa Finch, Ph.D., is the manager of Budburst, a citizen science project of the Garden. She studies how human impacts on environment, like climate change, impact plants.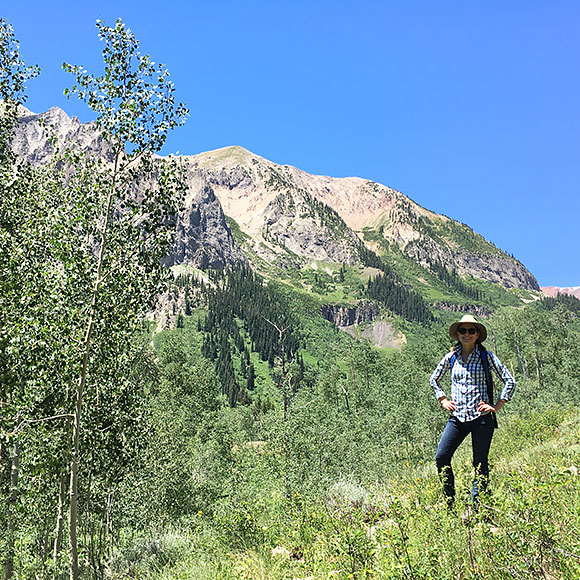 Amy Iler, Ph.D., studies how environmental changes affect plant populations, plant communities, and interactions between plants and pollinators.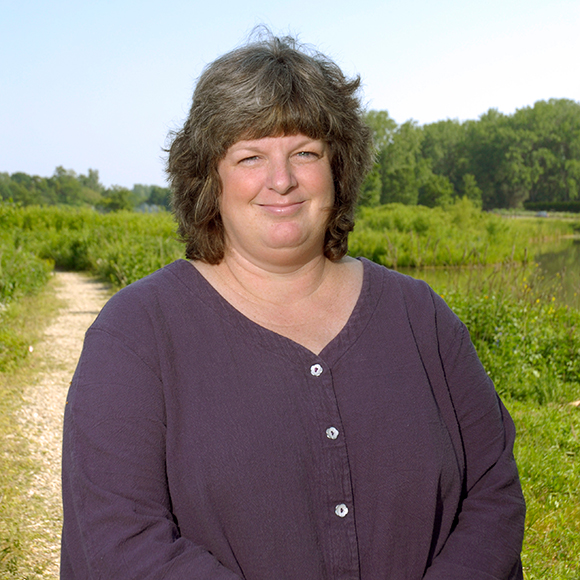 Kay Havens, Ph.D., studies rare plant conservation, restoration, pollination and plant responses to climate change.
Title:
Medard and Elizabeth Welch Director, Plant Science and Conservation