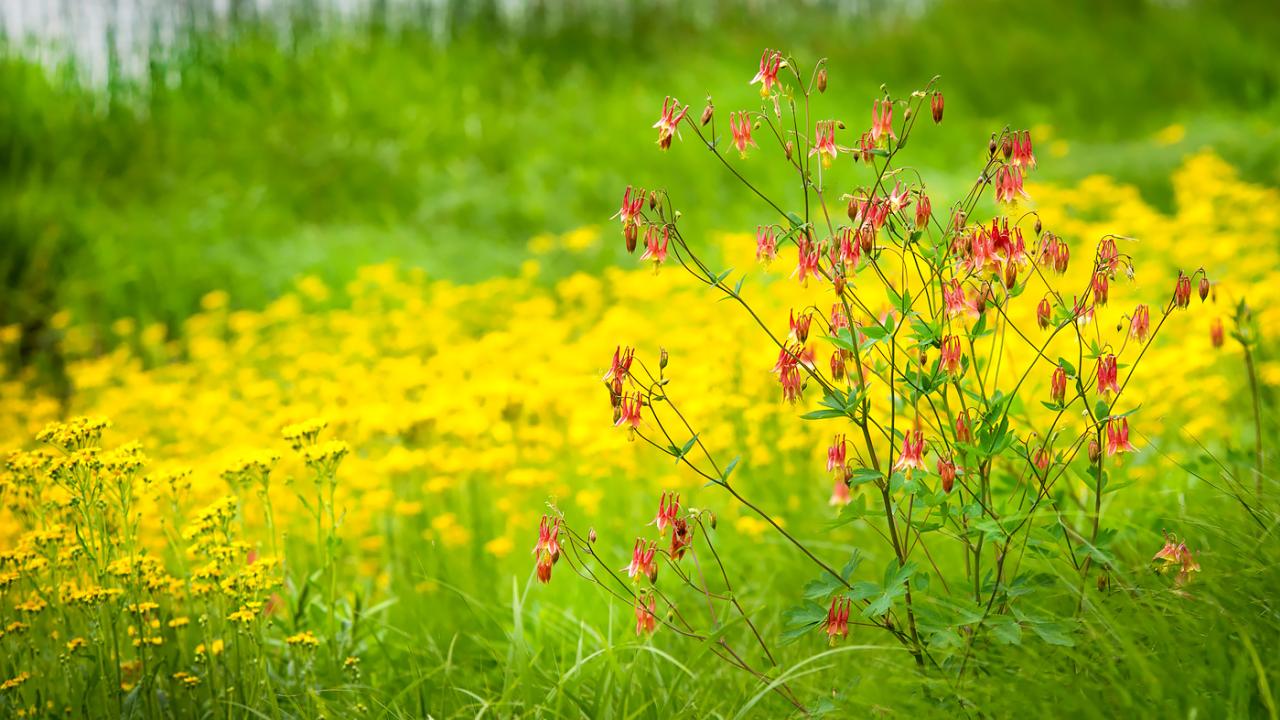 Plant Science & Conservation
A Journey to Antarctica for Women in STEMM
The iconic Antarctic environment has captured the imagination of scientists for many years. Until a few decades ago, that frontier mostly remained inaccessible to women because of the challenges many women continue to face in participating in STEMM (science, technology, engineering, math, and medicine) careers.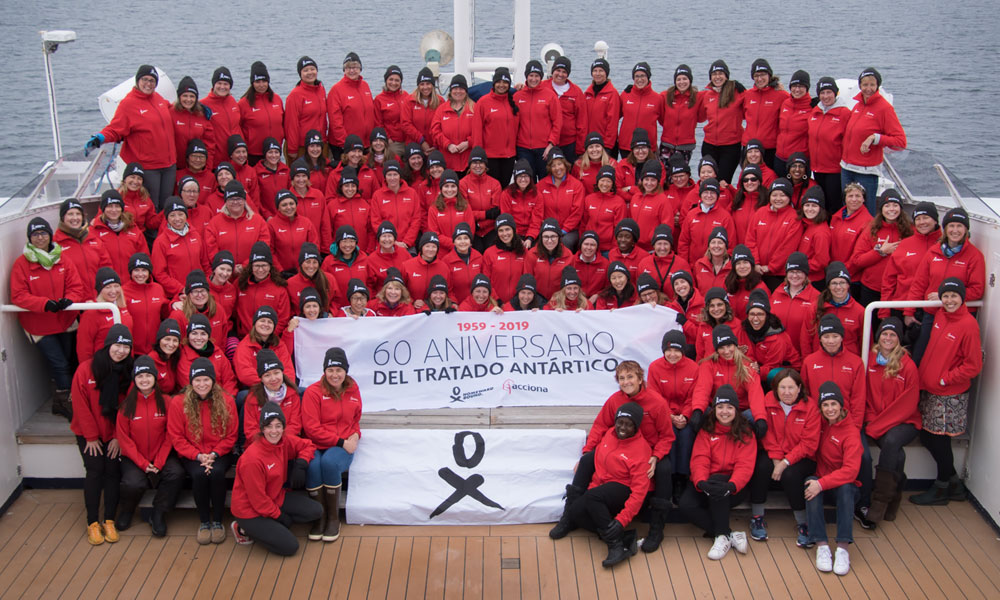 The largest group of women in STEMM fields to embark on an Antarctic expedition celebrates the 60th anniversary of the Antarctic Treaty on December 1, 2019. The 100-woman group traveled together from 30 countries as part of the Homeward Bound leadership training program. Photo by Will Rogan, Polar Latitudes.
Fast forward to November 2019, when I was one of 100 women in STEMM to embark on a voyage to Antarctica, the largest such expedition in history. We were oceanographers, physicists, educators, engineers, botanists (me!), biochemists, medical specialists, biogeochemists, wildlife guardians, anthropologists, surgeons, and veterinarians, and we represented 33 countries. But we all shared a common goal: to create a world where decisions are made with equity, evidence-based science, and legacy in mind.
The Antarctic expedition was the culmination of a year-long global leadership training program for women in STEMM called Homeward Bound. Over 10 years, this groundbreaking initiative aims to provide a global team of 1,000 women with increased leadership capabilities, experience promoting visibility in academia and industry, and a skillset to influence policy and decision-making that shapes our planet. By leveraging the unique and diverse leadership styles and efficacy of women, Homeward Bound's goal is to ensure that the future of STEMM reflects the diversity of the human population and benefits from the talents and strengths of women.
The three-week Antarctic expedition provided a unique opportunity to bring diverse minds together in a setting that inspired reflection and growth in a way that few others can. In addition, through landings on the Antarctic Peninsula, the team experienced firsthand the impacts of climate change, including melting sea ice (salt water) and ice sheets (fresh water) and changes in penguin colony size and distribution resulting from warming waters and lost ice.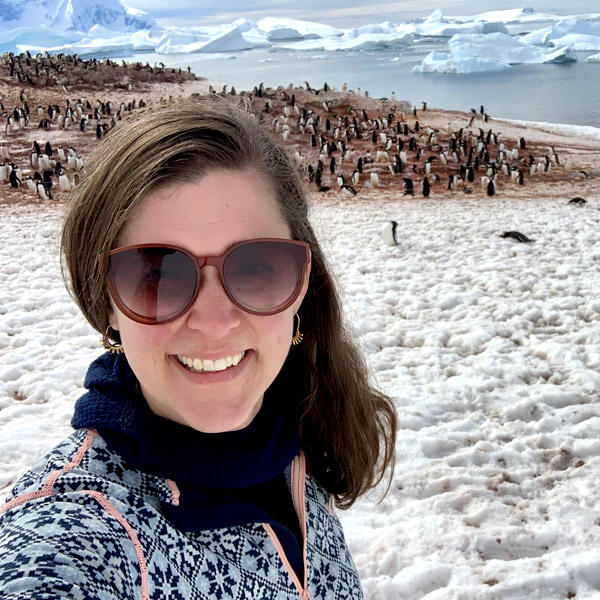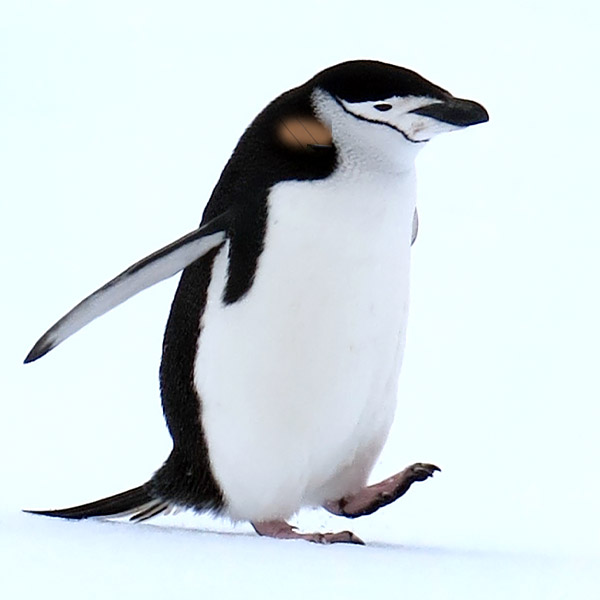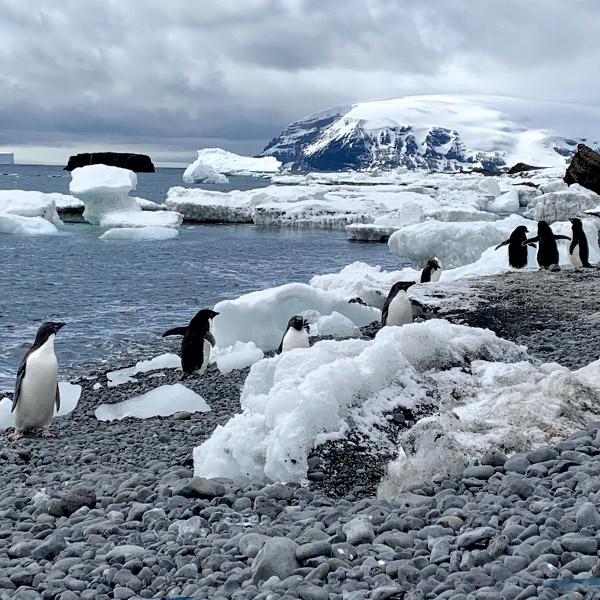 What was the trip like, you may be wondering? The expedition ship departed from Ushuaia, Argentina, regarded as the southernmost city in the world, and traveled over 36 hours through the Drake Passage. We then encountered our first icebergs, albatrosses, and humpback whales as we crossed over the Antarctic Convergence, where the warmer waters from the Pacific, Atlantic, and Indian Oceans meet the cold waters of the Southern Ocean and Antarctica. This is also an area of great marine productivity, which contributes to the diversity and abundance of wildlife, especially during the warmer months of spring and summer.
The sun never sets in Antarctica at that time of year but rather does a little circle in the sky. This provided ample opportunities to devote to leadership training, networking, and learning, core to the heart of the Homeward Bound program and experience. In fact, most days were spent engaged in intensive sessions, conversations, and development.
The leadership training content was delivered by faculty with expertise in strategic planning, visibility, and constructive conversations, with a focus on the integration of personal and professional selves to effect meaningful change. A session with Musimbi Kanyoro, Ph.D., president and CEO of the Global Fund for Women from 2011 to 2019, provided unparalleled opportunities to learn from and work with a woman who has made an important impact on the global stage.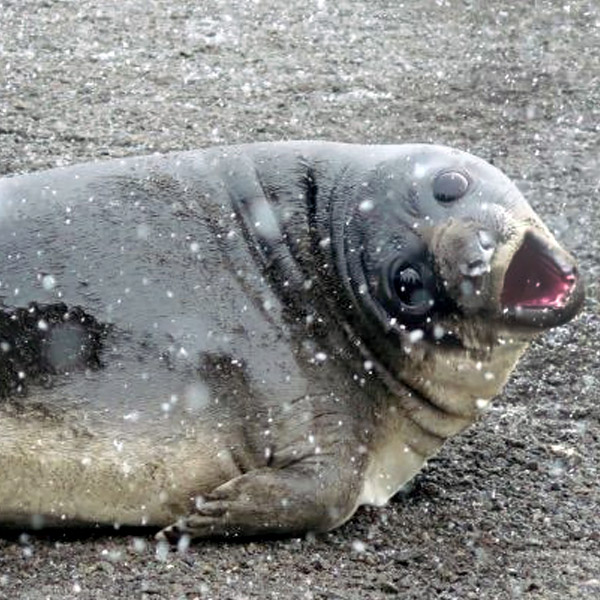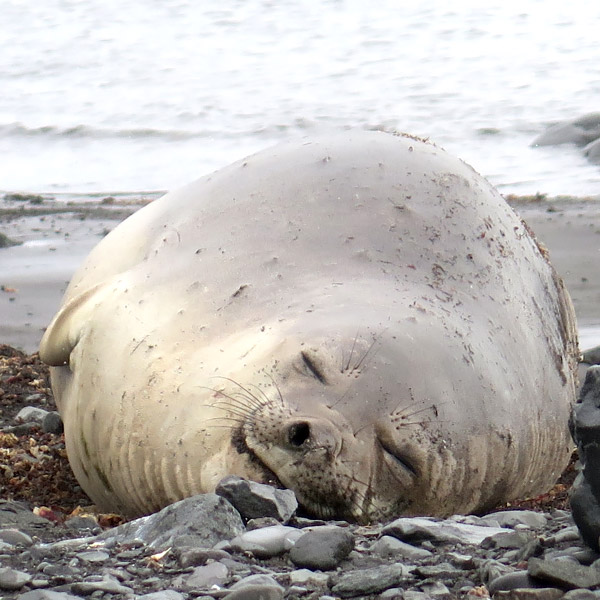 There were also daily opportunities to be immersed in the landscape and to reflect. Part of each day involved zodiac travels to land and around icebergs. We visited two scientific research stations (China's Great Wall Station and Argentina's Carlini Station), hiked glaciers, saw gentoo, Adélie, and chinstrap penguin colonies, as well as breeding groups of seals including Weddell, elephant, crabeaters, and one leopard seal, which the penguins were careful to avoid. Expedition staff provided natural history and geologic context during the trip and described research underway to better understand the impacts of climate change on the biotic and abiotic environment. Antarctica is crucial to regulation of the earth's climate and is one of the most sensitive places to climate change. The Antarctic peninsula is one of the fastest warming places on the globe, with record highs recorded in the last few weeks.
For a botanist, though, a major highlight of the voyage was seeing the only two flowering plants that grow on the entire continent growing side by side. Small in stature due to the harsh conditions, Antarctic hairgrass (Deschampsia antarctica) and Antarctic pearlwort (Colobanthus quitensis) were both starting to grow with the retreating snow and warmer temperatures that spring brought.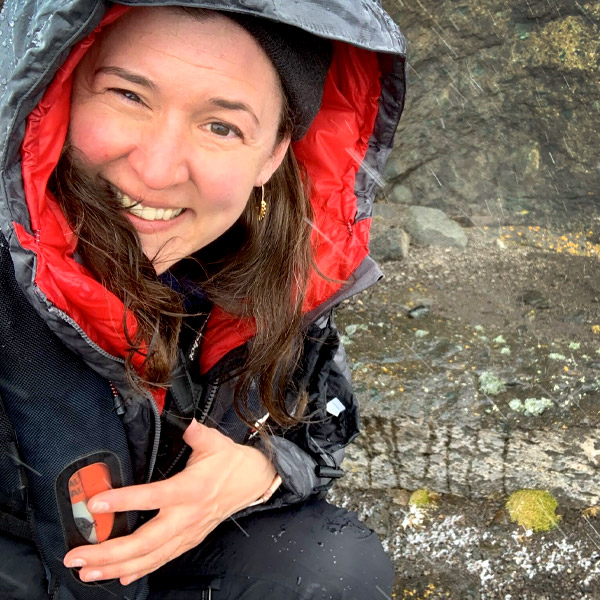 Despite the bad weather conditions, Krissa Skogen couldn't hold back her excitement to see the only two flowering plants that grow in Antarctica.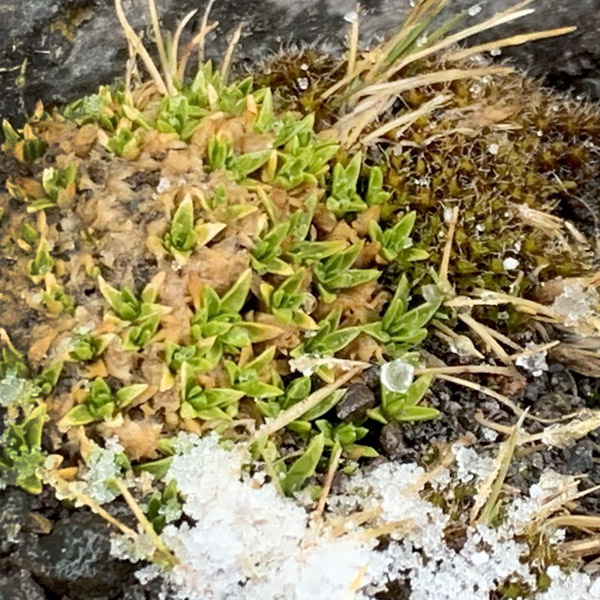 Small but mighty! Antarctic pearlwort (Colobanthus quitensis), left, and Antarctic hairgrass (Deschampsia antarctica).
What did the expedition teach me? As a young scientist, I looked up to mentors who've come before me, who saw potential in me even when I didn't. Those relationships, connections, and experiences are essential to encouraging someone to pursue a career in STEMM. I now feel a deep responsibility to help make the path easier for those who follow. I also recognize that gender diversity is just one component of the diversity that has been lacking from STEMM historically. I want to ensure that achieving our goals is not inhibited by the constraints of implicit or explicit bias.
Homeward Bound is equipping me with the tools to achieve these goals, and in turn, I'm committed to transferring what I learn to help those who come next. My experiences have connected me to people in ways I never could have anticipated. I've sought out and been invited to share what I've learned with people of all ages and, in my role as a scientist, colleague, and graduate adviser through the Garden's partnership with Northwestern University, I hope that my efforts make the path forward easier for those who have historically been excluded or struggled to find their place in STEMM.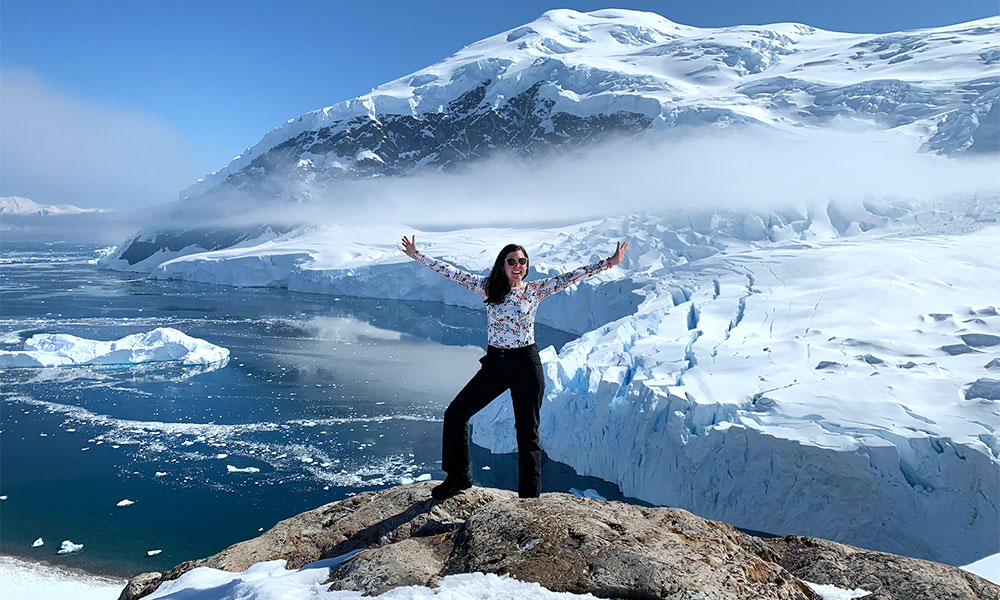 Dr. Krissa Skogen stands above Neko Harbor, an inlet of the Antarctic Peninsula, on a balmy 45-degree Fahrenheit day in late November.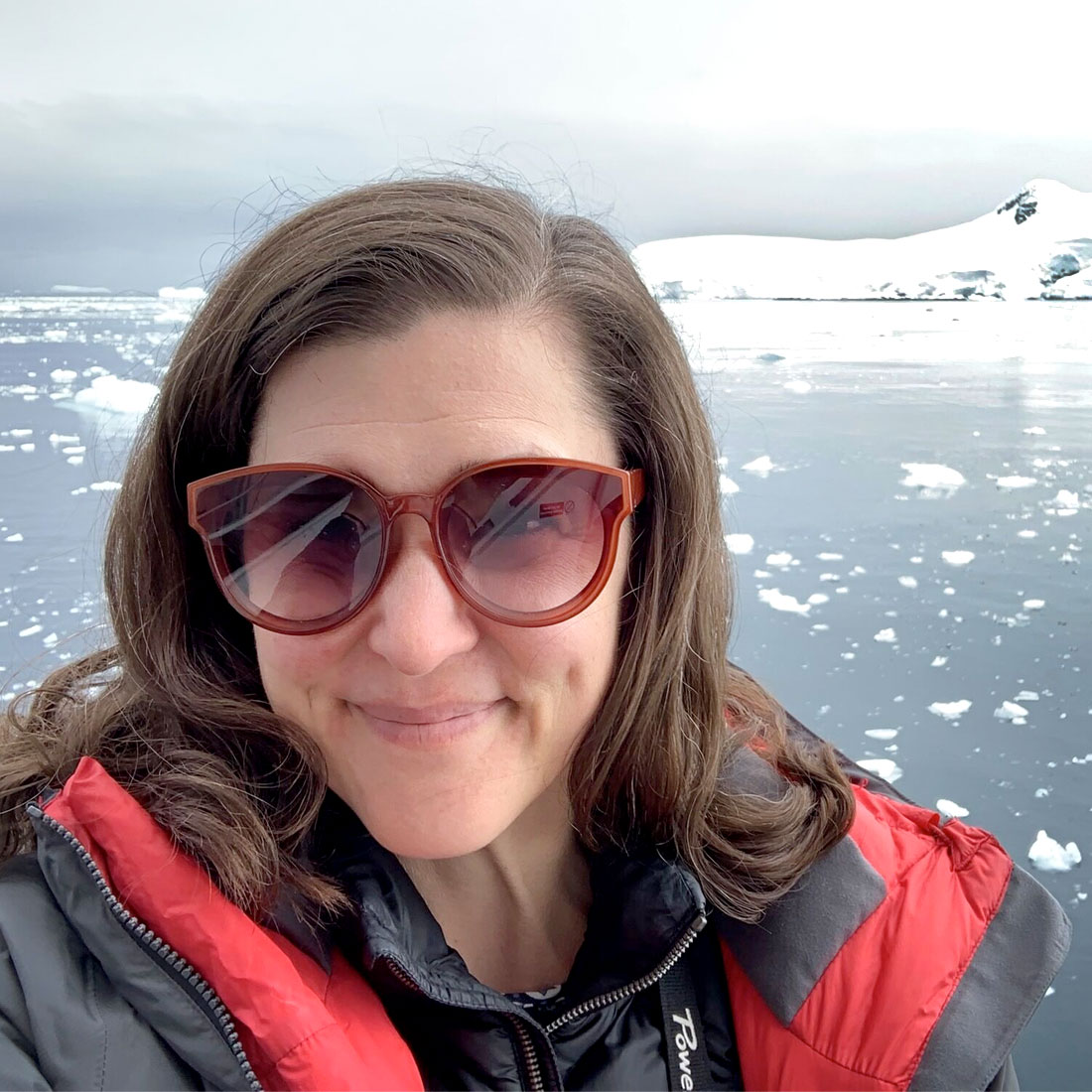 Krissa Skogen, Ph.D., is a conservation scientist with the Negaunee Institute for Plant Conservation Science and Action at the Chicago Botanic Garden and a graduate adviser for the joint graduate program in plant biology and conservation through Northwestern University and the Chicago Botanic Garden.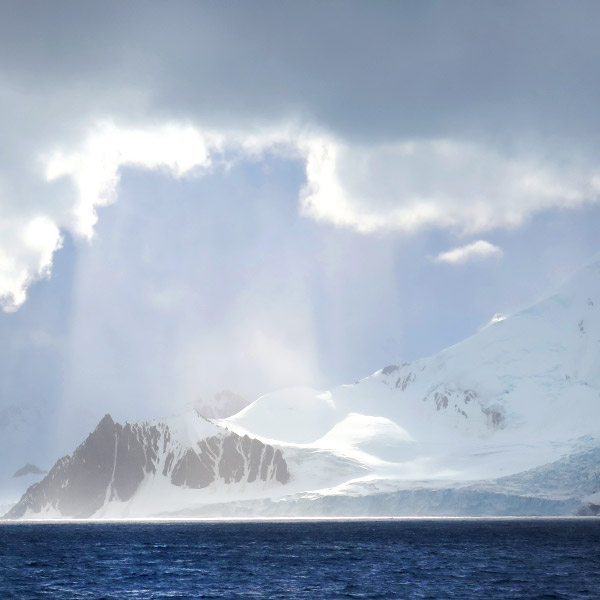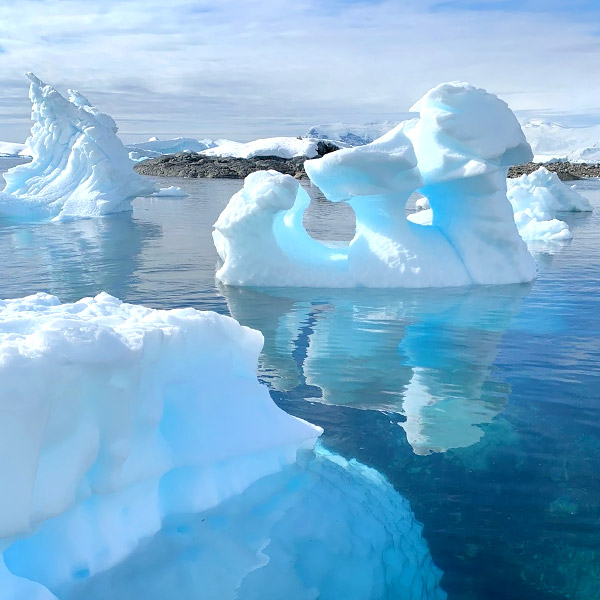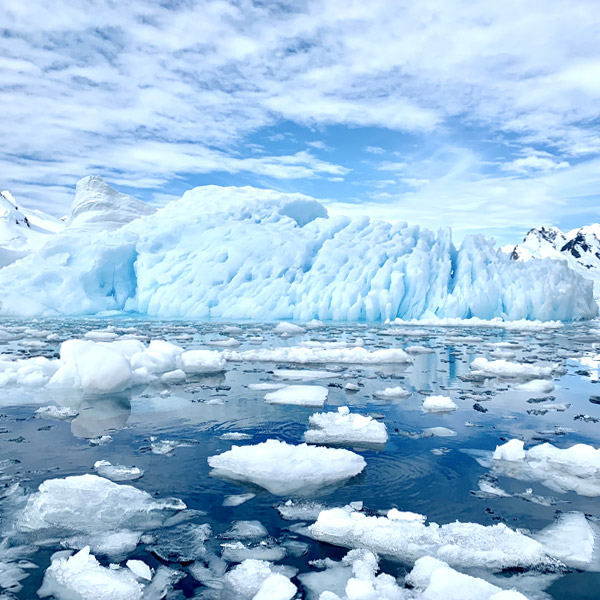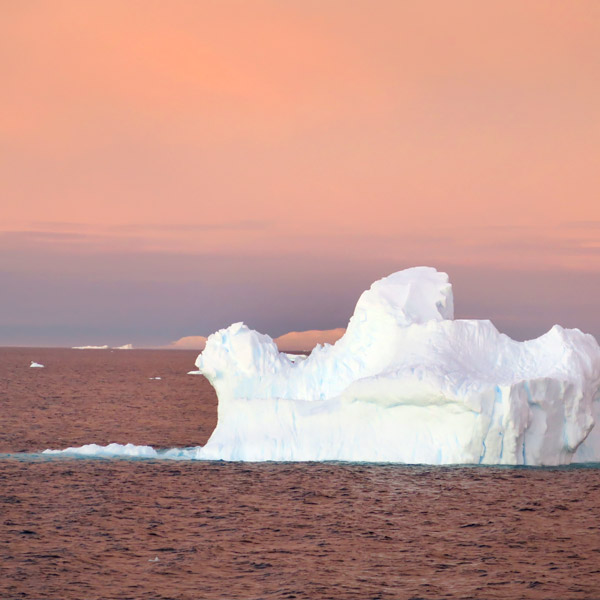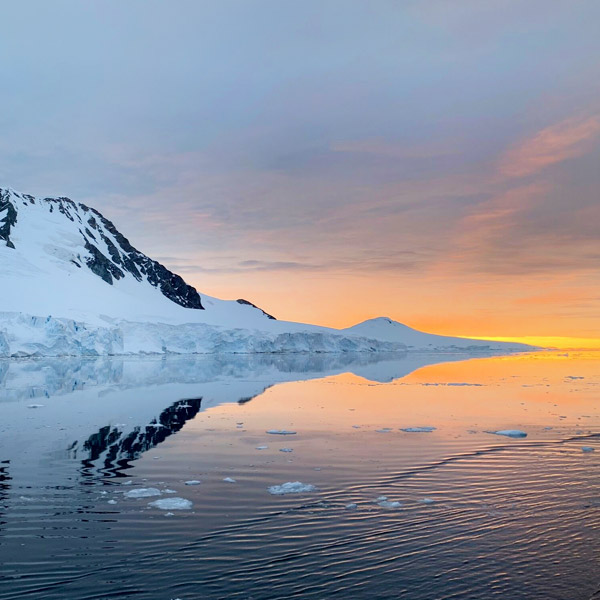 Photos by Krissa Skogen, Ph.D.
Author:
Krissa Skogen, Ph.D.
Title:
Conservation Scientist