Our Commitment to Indigenous Communities
The Chicago Botanic Garden sits on what used to be the Skokie Marsh, part of the ancestral homelands of the Council of Three Fires—the Ojibwa, Ottawa, and Potawatomi Tribes—and a place of trade with many other Tribes, including the Ho-Chunk, Miami, Menominee, Sauk, and Meskwaki. The marsh once served as a portage for Native Americans crossing between Lake Michigan and the upper Des Plaines River. However, it caused problems for white settlers with peat and clay soils poor for European-style farming, which flooded regularly. Various methods for controlling the land were implemented over time, resulting finally in the 1960s in a degraded wetland, then owned by the Forest Preserves of Cook County. The Chicago Botanic Garden is built upon this history.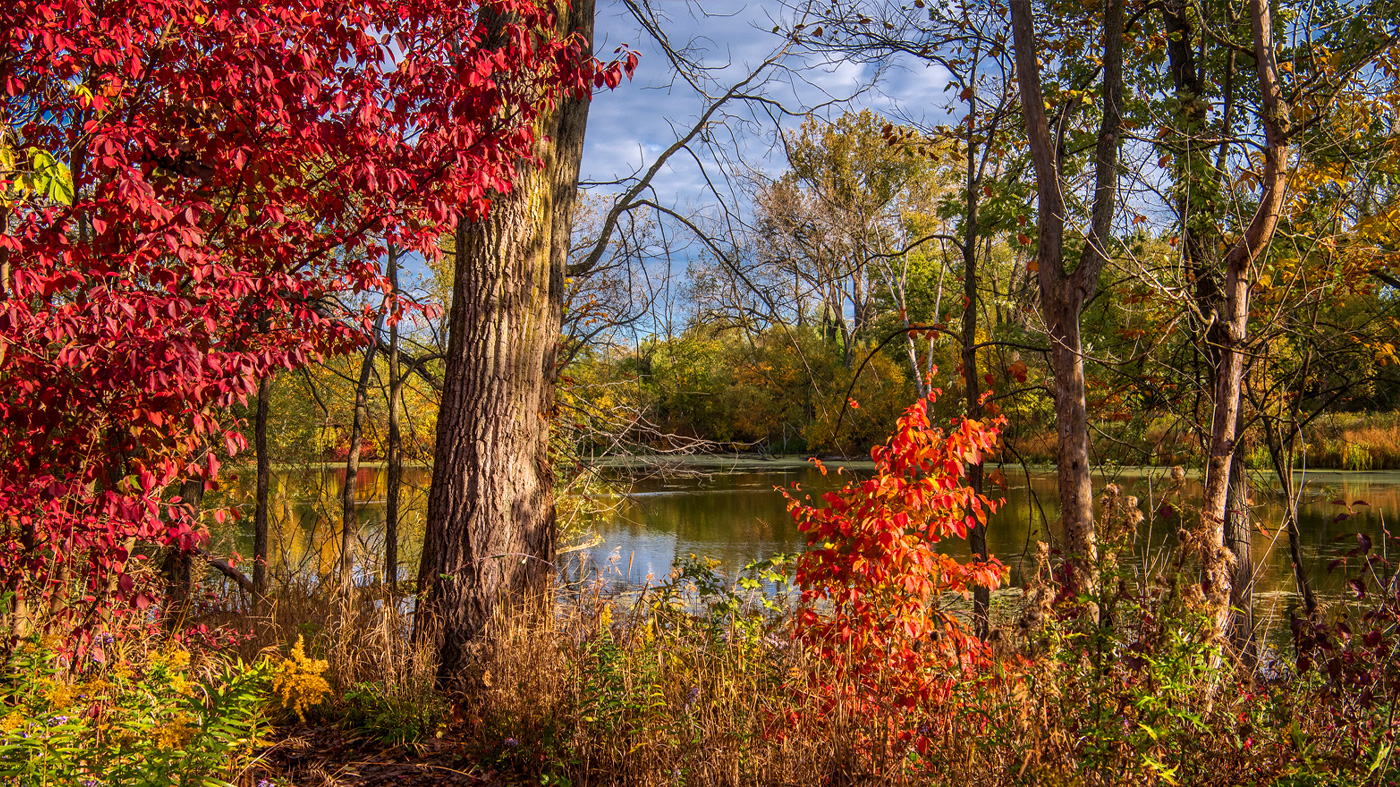 For more than a year, the Chicago Botanic Garden has been working on our land acknowledgment—our formal statement recognizing Indigenous Peoples as traditional stewards of the land and the historical fact of their violent physical removal and continuing impacts of these historical actions.
As part of the Forest Preserves of Cook County, which had already created a land acknowledgment for its 70,000 acres, we began our work with the intention to create a land acknowledgment geographically specific to the 385 acres in Glencoe, Illinois, on which the Garden sits. The staff team responsible for developing the acknowledgment spent time learning about the history, and thinking critically about what authentic community engagement looks like in practice. In exploring the history of this land and thinking about what it meant to acknowledge our history, we began to talk with members of the Indigenous communities in the Chicago area about their thoughts, feelings, and perceptions of the Chicago Botanic Garden. It became clear that simply creating a land acknowledgment and making it public was insufficient. It would recognize the wrongs but would do nothing to change how we would work in the future or hold us accountable. 
We resolved then to begin a longer process of making a commitment to actions that honor the history, center current Indigenous voices, and move the Garden toward a more equitable way of working for the future. We are just beginning that process by building relationships, slowly and respectfully, with local Indigenous communities, hearing their concerns and needs openly, and collaboratively identifying actions that address them directly. While we begin with listening, we will not end there. We are working toward a list of specific actions and are holding ourselves accountable to our commitments. Specifically, we plan to host several harvest celebrations each year with Indigenous community partners; we will offer space at our Glencoe campus as a place for Indigenous communities to gather and hold celebrations; we are planning to develop a walking tour of the Glencoe campus that highlights the history and agriculture of the people who first lived here.
Reflecting on this history, on Indigenous Peoples' Day, we acknowledge our history and pledge to actively work with local and displaced Indigenous communities to identify additional actions that meaningfully honor their heritage, traditions, and futures while adopting the Land Acknowledgment of the Forest Preserves of Cook County. Our goal is to create a garden where all are welcomed, respected, and honored in their full humanity. Our Commitment to Indigenous Communities is a first step.
Title:
Vice President, Learning and Public Programs