The Garden Embraces Artificial Intelligence
The new entrance, picnic pavilion, and shade garden were not the only innovations the Garden has been working on this past year. Over the last few years, our horticulturists have been working with Cognitive Gardens, Inc., to install a state-of-the-art "smart garden" network. Cognitive Gardens specializes in applying artificial intelligence technology to improve performance in living systems.
Last year, technicians strategically installed an array of sensors in garden beds throughout the landscape. These sensors signal a main computer that organizes the data and enables gardeners to understand and respond to the plants' immediate needs in a way never before possible. Tom Johnston, director of Horticulture, explains, "Now we know where to concentrate our efforts. We can be more efficient with time and money and take the Garden to the next level."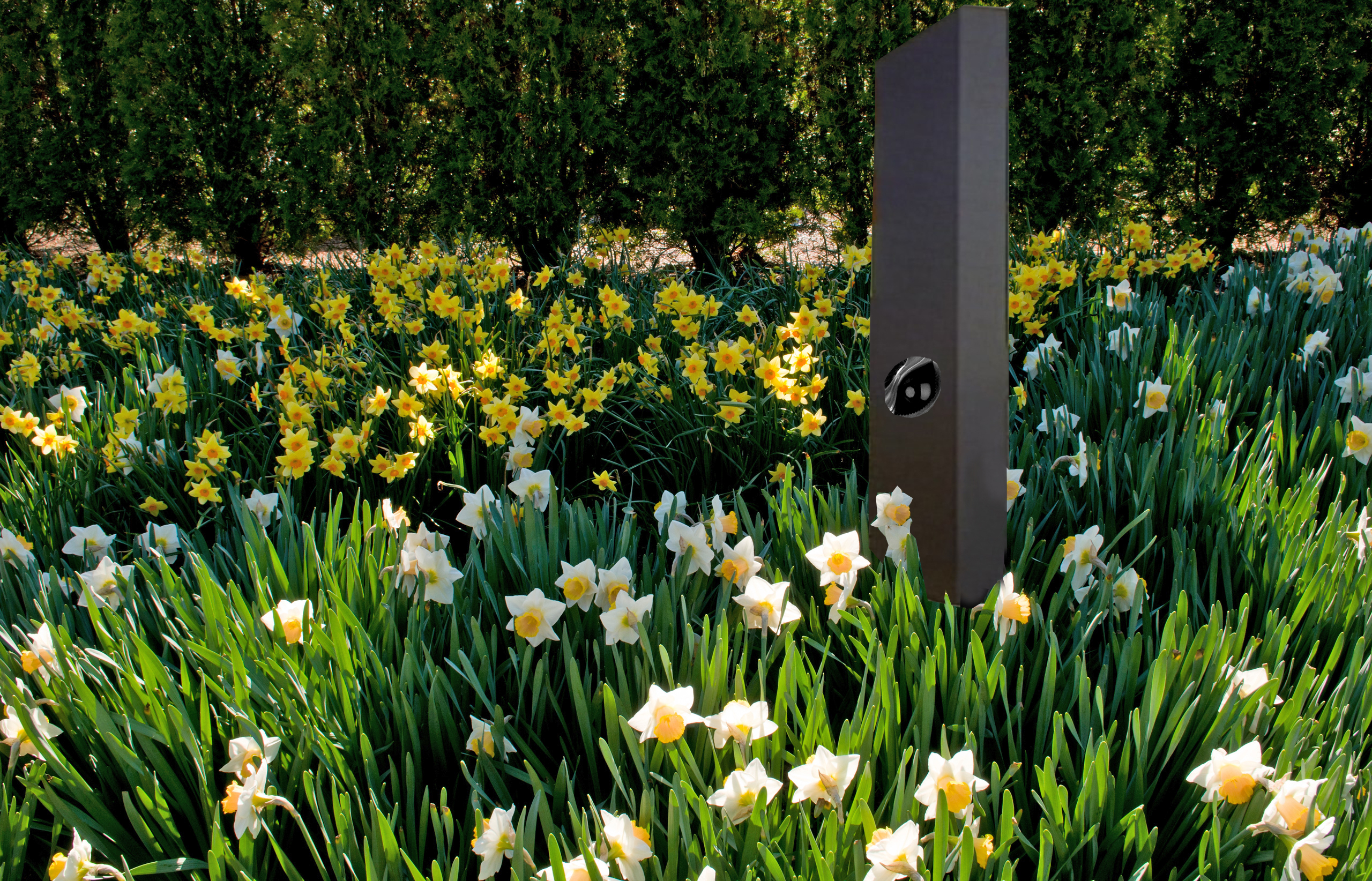 A surprising outcome of this new system has been in the messages from the emergent plants themselves.
The smart garden system went live in January, and detected the emergence of snowdrops in the Bulb Garden as well as witch hazels beginning to bloom before these events were seen by human eyes. "The accuracy surprised and amazed us," said senior horticulturist, Davina Bowman. "It was like knowing your child is waking up from a nap! We can go and take care of the plants right away and know they will look good for our visitors."
The brains of the system, a computer that the horticulturists have nicknamed, "Hal-lie," is located in an office at the south end of the Garden. Each morning, the supervisors check in with Hal-lie and get a download of messages from the plants in their gardens and a list of chores. This saves the step of walking through the gardens and guessing what work is most needed each day.
A surprising outcome of this new system has been in the messages from the emergent plants themselves. Some of them seem to take on personalities and even appear whiney and demanding. In one case, a bed of cranky crocus seemed to be arguing about soil temperature preferences, which is not something Garden staff can control. We think of daffodils as cheerful plants, but they sounded like a roomful of hungry infants who are in the hospital nursery and they all want attention at the same time.
The Garden is currently working to adjust the algorithms, but so far, Hal-lie's response to program enhancement has been "I'm sorry, I can't do that, Davina." For now, the gardeners are happy that the information seems accurate and Hal-lie cannot read lips.
For a sample dataset, how to access this technology, and other important findings of our work click the link below.