2 Saturdays, June 1 & 8, 2019, 9 a.m. – noon
or
2 Sundays, September 8 & 15, 2019, 12:30 – 3:30 p.m.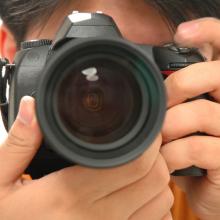 Did you receive a camera as a gift recently? Is your camera still sitting in the box? This workshop will help you set up your camera and learn basic operations through hands-on instruction. To get the most out of class, bring your digital single lens reflex (DSLR) camera, mirrorless camera, or an advanced point-and-shoot camera.
Paul Lucas, nature photographer and instructor
Plant Science Lab, Regenstein Center