Members Only Bulb Sale  
Friday, October 6  
10 a.m. – 4 p.m.  
festival is Open to All  
Friday, Saturday & Sunday  
October 6, 7  & 8  
10 a.m. – 4 p.m. 
Admission is free for Garden members
Regular parking and admission fees apply for nonmembers
Celebrate fall as you plan for spring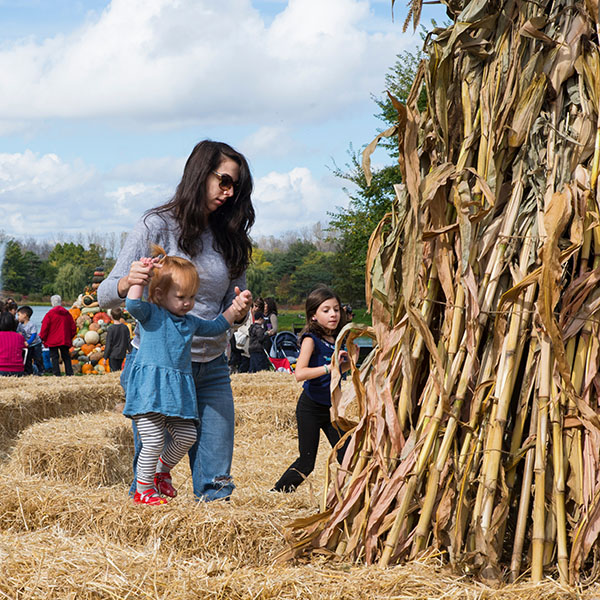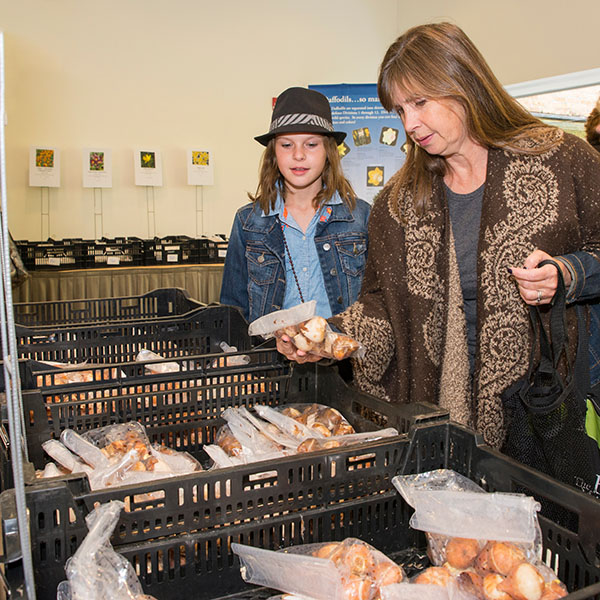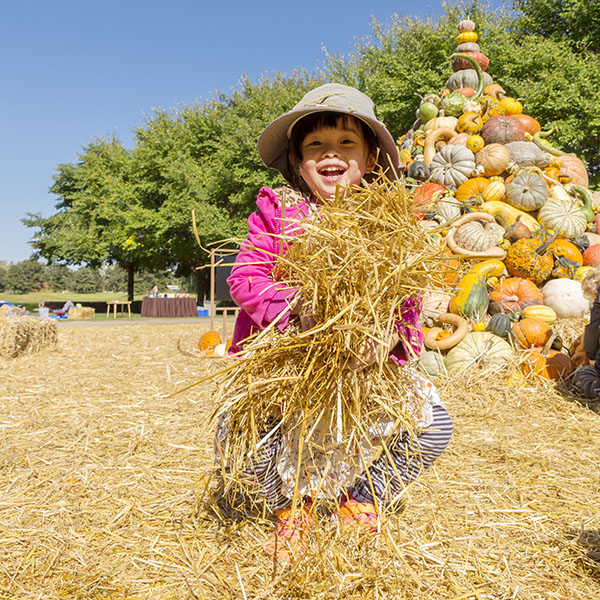 Outdoor Fall Fun & Indoor Bulb Sale
The 2023 Festival is anchored by the Fall Bulb Sale in the Regenstein Center. Shop for more than 200 varieties of bulbs at the Fall Bulb Sale. Choose from a wide variety of daffodils, tulips, alliums, and other specialty bulbs. The bulbs are shipped directly from Holland, just in time for fall planting. The Fall Bulb Sale will also offer hyacinths, peonies, and amaryllis, as well as "Bulb Boost" bulb fertilizer.
The Fall Festival offers sweet treats, toe-tapping music, and fun for kids of all ages. The straw bale maze and the gourd mountain ensure that everyone can find a way to celebrate the season.
With the bulbs you buy to plant today, your spring is guaranteed to be alive with color. Hundreds of varieties of daffodils, tulips, crocus, and specialty bulbs reward gardeners. Expert staff will be on hand to answer questions and offer tips. All proceeds benefit the Chicago Botanic Garden. The sale is presented by the Woman's Board of the Chicago Horticultural Society.
The Woman's Board of the Chicago Horticultural Society proudly supports the general operating fund of the Chicago Botanic Garden. Proceeds from the 2023 Fall Festival & Bulb Sale ensure that the Chicago Botanic Garden can continue to protect biodiversity, connect people with plants, and move forward with thriving research and programs that support the Garden's mission: We cultivate the power of plants to sustain and enrich life.
Bulbs & More
Fall Festival Bulb Sale List        
How to Plant Bulbs Infographic        
More Fall Fun at the Garden        
 
Fall Festival Marketplace
Lincoln Land Kettle Corn   
Completely Nuts   
Xpressive Mocha   
Xanadu Forests Apiary   
The Irie Cup   
Green Eyed Lady Farm   
In A Cent Candles and Gifts   
TCreativ Designs   
JushShop   
 
Live Music   

1 – 4 p.m. each day
Friday, October 6    
Colby Maddox      
fiddle, bluegrass & swing
Saturday, October 7       
Anna Jacobson      
fiddle, folk & Americana
Sunday, October 8      
Jonas Friddle       
banjo, Americana