Friday – Sunday, October 9 – 11, 2020
10 a.m. to 4 p.m.
Members-only bulb shopping
Friday, October 9, 2020
10 a.m. to 4 p.m.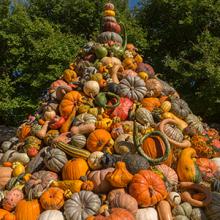 Welcome fall with the beauty of the Garden's vivid mum displays. There will be family activities, an outdoor harvest market, and a gourd display that is picture perfect. Local vendors will offer cider, wine, and beer to purchase; baked goods, honey, roasted nuts, fresh jams, and more.
Indoors: Buy bulbs to plant now, and your spring is guaranteed to be alive with color. 250+ varieties of daffodils, tulips, crocus, and specialty bulbs tempt gardeners at the annual Bulb Sale. Buy mums, asters, peonies, potted amaryllis, paperwhite narcissus, and "Bulb Boost," too. Expert staff are on hand to answer questions and offer tips. All proceeds benefit the Chicago Botanic Garden. The sale is presented by the Woman's Board of the Chicago Horticultural Society.
Please note: Face covering required, please follow one way path. Market vendors will assist customers, please do not touch products. No cash or reusable shopping bags.Admission is free, regular parking fees apply.
---
The Woman's Board is supporting "Growing the Future II," a $1 million pledge to the Garden. Proceeds from the 2020 Fall Bulb Festival ensure that the Chicago Botanic Garden can continue to protect biodiversity, connect people with plants, and move forward with thriving research and programs that support the Garden's mission: We cultivate the power of plants to sustain and enrich life.
Generously supported by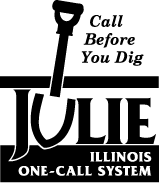 Gourds and pumpkins generously provided by Mariano's.