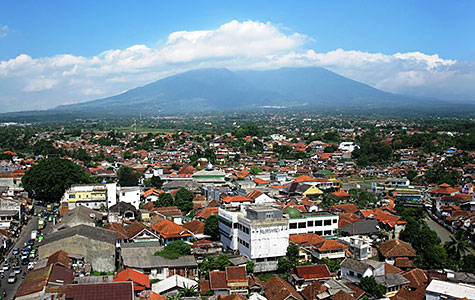 Two Chicago Botanic Garden scientists received funding to organize a workshop promoting international collaborative research on biodiversity conservation in a global biodiversity hotspot. Nyree Zerega, Ph.D., and Jeremie Fant, Ph.D. received a grant from the National Science Foundation to convene a meeting of U.S. and Indonesian biodiversity scientists spanning expertise in organisms from coral reefs, fungi, microbes, insects, bats, and plants. Approximately 50 international scientists will convene in Bogor, Indonesia, in the summer of 2019 to share ideas, data, and methodologies, and to prioritize future research and collaborations to understand species diversity, ecological interconnections among species, and conservation approaches to mitigate biodiversity loss.
"Getting so many scientists with such a vast range of expertise together in one place is a step in the right direction. We will focus on understanding and conserving species and ecosystems in one of the world's biodiversity hotspots. We hope to find solutions to the global crisis of biodiversity loss," says Zerega.
A 2019 report from the UN-affiliated Intergovernmental Science-Policy Platform on Biodiversity and Ecosystem Services projected that one million species are at risk of extinction by 2050. Efforts like this workshop promote awareness and action to help prevent species loss.
photo: ArgoRaung [CC BY-SA 3.0 (https://creativecommons.org/licenses/by-sa/3.0)]