What better way to celebrate spring and keep kids busy than with mud?
All you need is a muddy buddy, a few basic supplies, and a sprinkling of imagination to try these fun, nature-based ideas at home.
---
Mud Cupcakes
Remember making mud pies as a kid? We've given this classic a makeover. Shrinking to a smaller, more manageable cupcake size keeps the mess down while still allowing kids to explore and experiment. There's no right or wrong way to do this. The only rule is no eating the cupcakes!
Here's what you'll need:
Dirt
Small bucket
Large spoon
Water
Herbs, flowers, leaves, beans, etc.
Cupcake liners
Newspaper or paper bag
Instructions:
1. Cut open a paper grocery bag or use newspaper to spread out on a table. This creates a clear work space for your child and makes clean up a breeze.
2. Grab a small pail to make the mud in. Let your child spoon some dirt into the pail.
3. Add a small amount of water and stir. This is approximately a 10:1 ratio of mud to water. You'll want the mud to be thick, like peanut butter.
4. Set out cupcake liners and let your child scoop mud into the liners.
5. Decorate the top of the "cupcake" with herbs, leaves, beans, etc.
6. Place it in a sunny spot to dry.
Parent Tip: Remember to have some damp towels or wipes nearby for messy hands.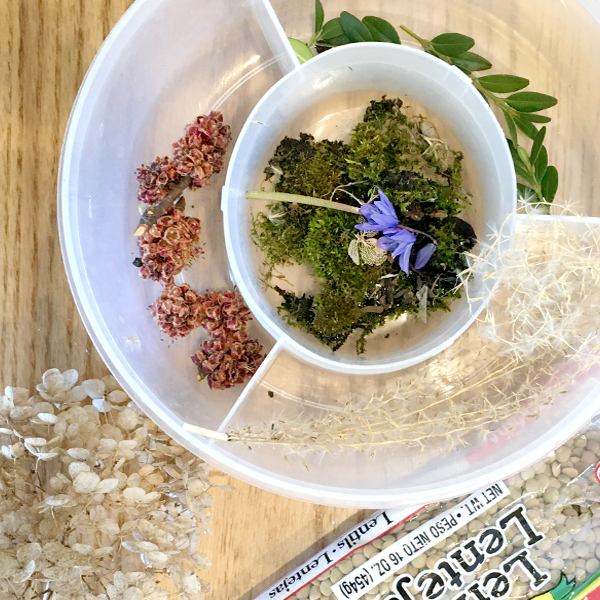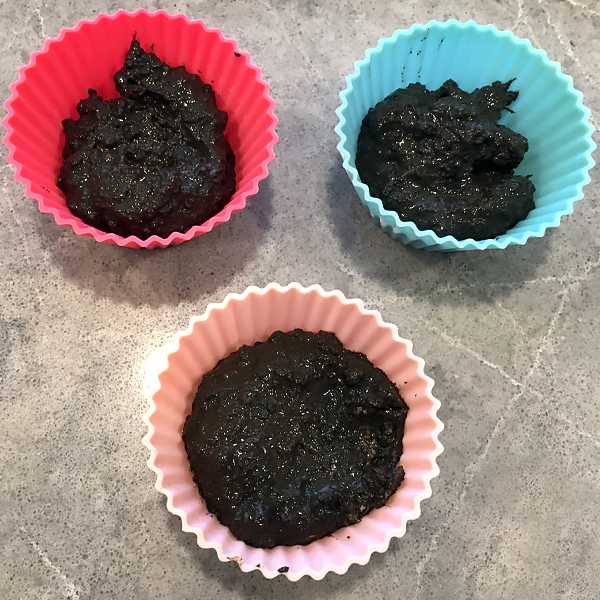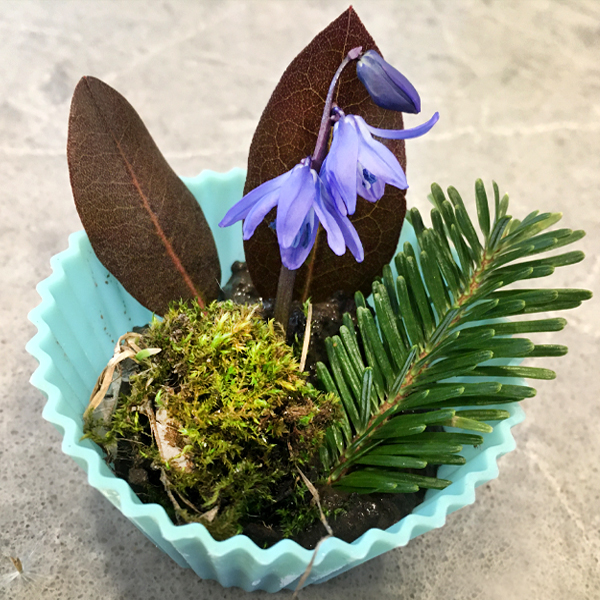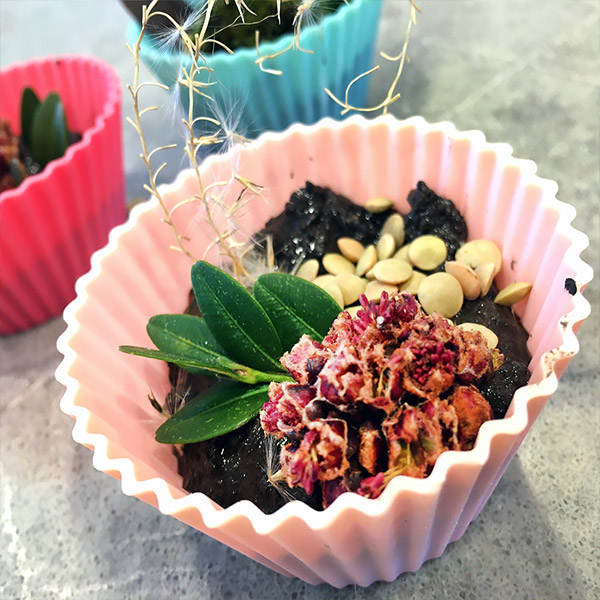 ---
Mud Kitchen
Give up one area of your yard to be that mud kitchen area. We know that this may be tough, but the benefits greatly outweigh the alternative… At the Garden, with young kids, much of our time is spent digging in the mud, doing heavy work, getting our hands dirty with earth, and imaginative play. So trust us on this one, your garden/yard will eventually return to its original state. But in the meantime, you will have created many hours of unstructured, creative play in your own yard. Add tools to your mud kitchen, such as a few old spoons, mixing bowls, or even recyclables.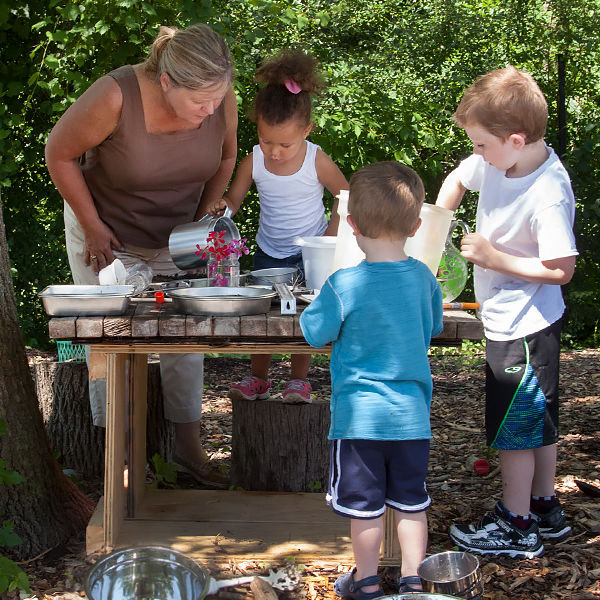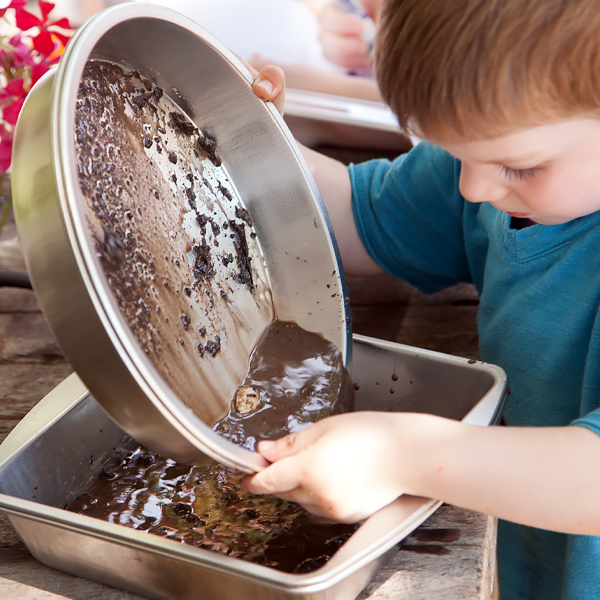 ---
Mud Painting
No paint? Try mud! It's fun and a great sensory experience for kids.
Here's what you'll need:
Dirt
Disposable bowl
Flour
Water
Any type of paper
(construction, computer, etc.)
Paintbrush (optional)
Newspaper or paper bag
Instructions:
Spread out newspaper or cut open a paper grocery bag and spread it out on table. This creates a work space for your child and helps make clean up easy. To make your own mud finger paint mix dirt, water, and flour in a paper bowl. The flour helps bind the mud together. Stir. Use the mud just like finger paint.
Parent Tip:
If your child is hesitant to use fingers, offer a paintbrush. Once they get comfortable, suggest they dip just one finger in. You can model that behavior by doing it yourself. Remember it washes off! For additional sensory fun, sprinkle in some sand.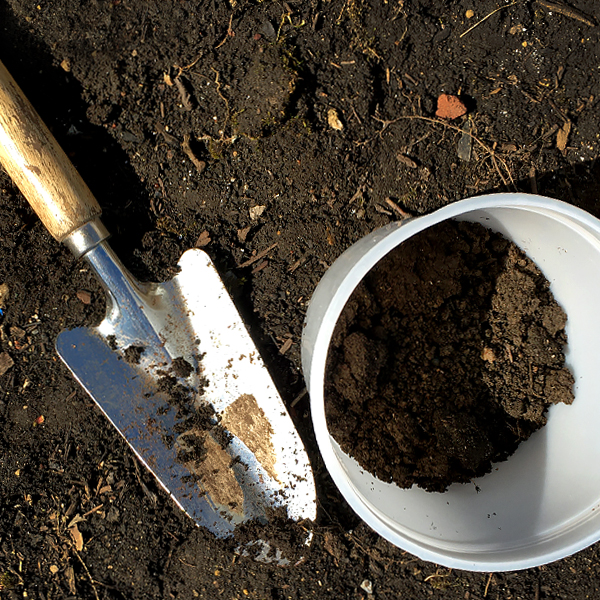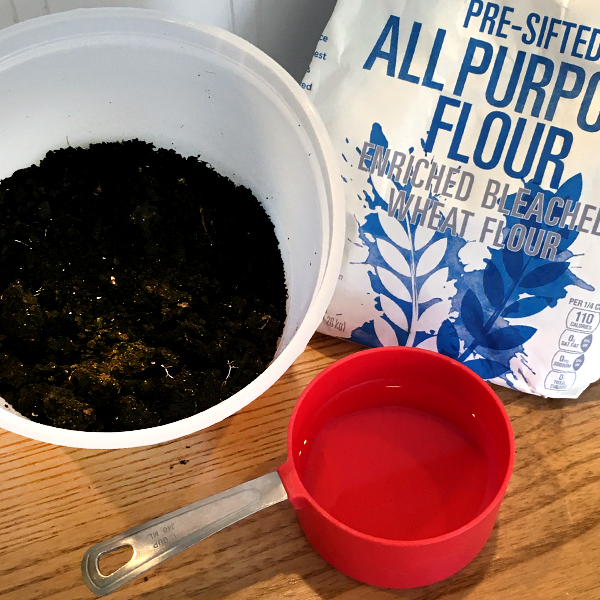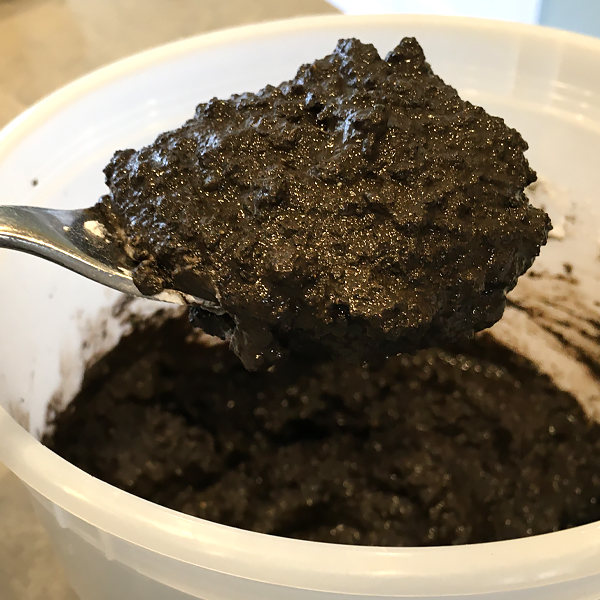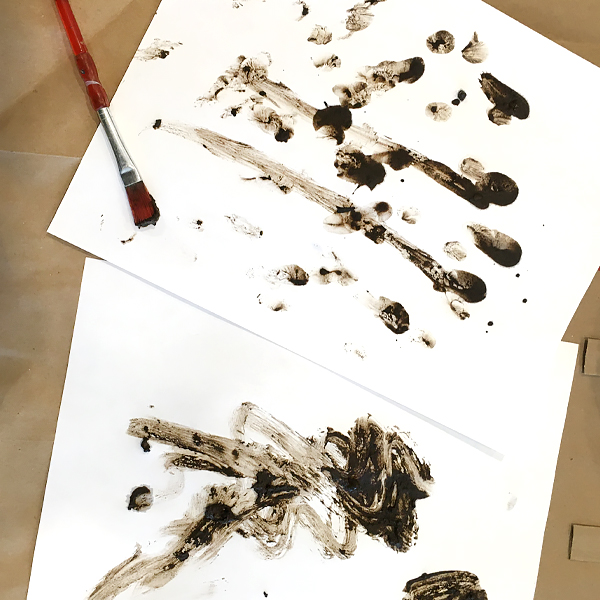 ---
Title:
Coordinator, Family Programs