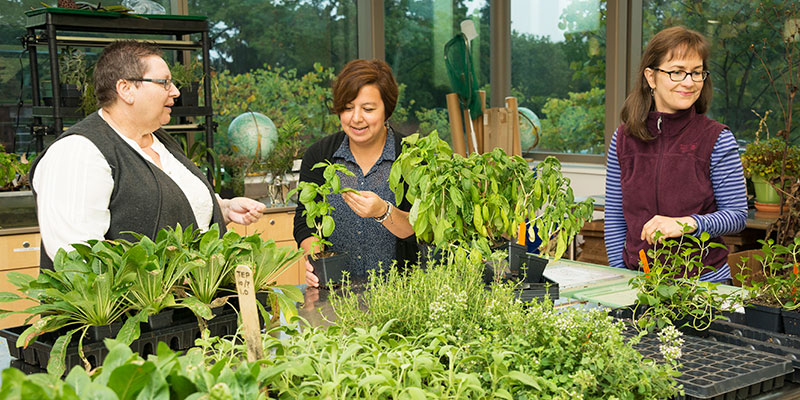 Enhance your knowledge, enrich your teaching techniques, and enliven your classroom while earning professional development and graduate credit. Join us for our teacher workshops offered year-round.
---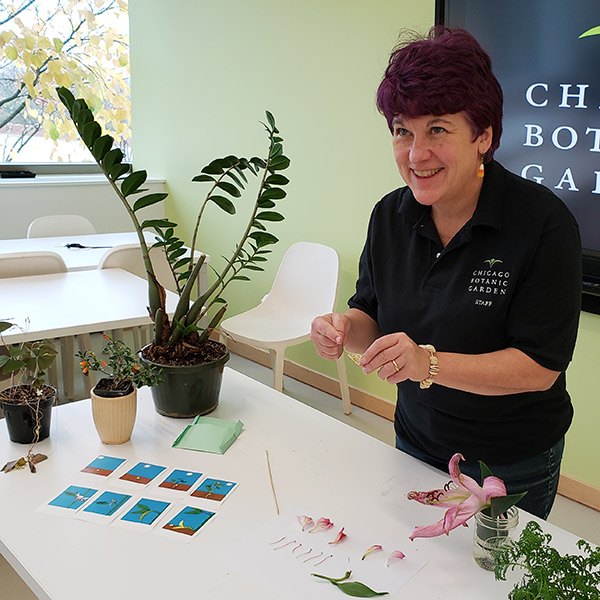 Enrich your curriculum and share the beauty of nature with your students at the Garden. Choose from a variety of programs that feature plant and nature topics appropriate for specific grade levels.
---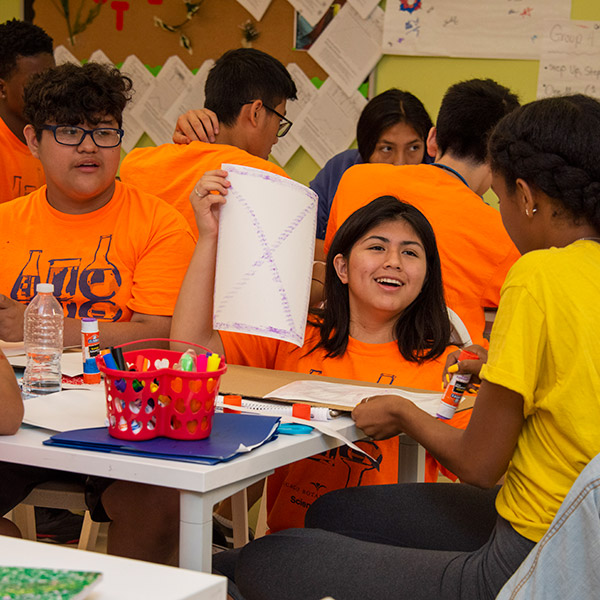 Science First is a great learning opportunity, a chance to see the Garden's 385 acres of plants and nature, and a great way to meet other science-curious students. Each summer, approximately 40 students from Chicago Public Schools travel to the Garden by school bus from designated stops to spend four weeks being immersed in a free, nature-based science enrichment program that engages students in a unique hands-on experience.
---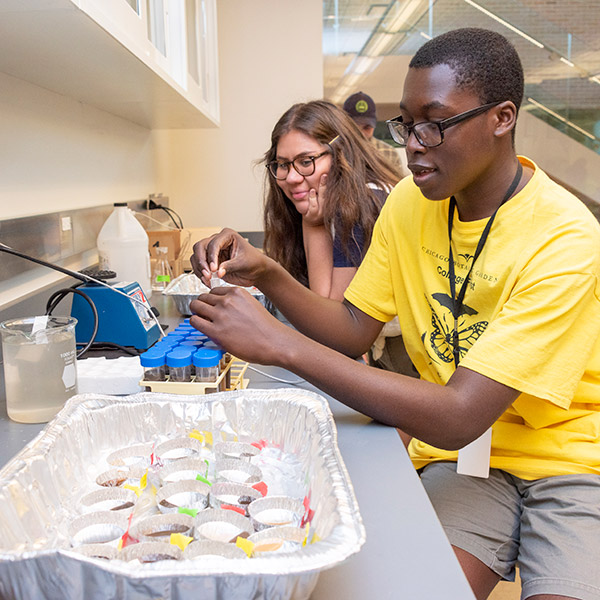 College First is a dynamic paid internship program for eligible Chicago Public High School students consisting of career mentorship, field ecology and conservation science, and college prep and assistance. Students spend a portion of each day being mentored by a Chicago Botanic Garden staff member and the other portion of the day in group instruction. During the summer, as well as at monthly meetings over the school year, emphasis is also placed on college as a pathway to careers and guidance is given to the students, who are often the first in their families to attend college.