Given Chicago's fickle springtime weather, it may seem as if the window of time when early annuals and veggies can be safely planted is very tiny indeed. But there are ways to ensure that our wild weather won't preclude an abundant garden whenever summer finally arrives.
Start some plants indoors, in a controlled environment, in warm, dry potting soil or soilless mix, and you will lengthen the growing season at the early end, thereby having viable, good-sized plants to put outside, when conditions are right. You can plant organic or heirloom vegetable seeds, gorgeous tropical flowers, or inspirational annuals without a greenhouse, elaborate props, or high stress. This is an adventurous learning experience for the family; a huge cost-saver; a wonderful way to grow unusual flowers and food; and a chance to reclaim some of our gardening season.
 
Where's the Space?
Start small. Choose either one variety of plant, or a sampling from the different groups: a few spring flowers, a few pretty, fragrant herbs, vegetables the kids like (e.g., carrots and radishes that germinate quickly, lettuces, beans), and perhaps a few exotic bulbs or tubers for the adults, especially if you have a couple of containers in need of color and drama (e.g., dahlias, begonias, short cannas).
Locate a warm bright windowsill or ledge where you can set out the cell packs and trays that will hold seeds. If you're planting bulbs or tubers, you can plant them directly into their outdoor pots, or transplant them from small pots indoors to large pots outdoors, very carefully, when the weather warms up. If you have a light table in the basement, or your child needs a subject for a science experiment, go for it!
 
Catalogs, Garden Centers, Websites
This can be dangerous. Don't buy any plant with a name you don't recognize. The Garden's Plant Information Service at (847) 835-0972 will recommend websites and techniques, and answer all your questions, and the Lenhardt Library is stocked with catalogs and magazines. Take advantage of this on-site expertise.
 
Seeds, Bulbs, Tubers – Read the Small Print
Read before you buy. If some of those gorgeous flowers require heating mats or fluorescent lights, and you don't have any, choose another pack of seeds. Normally, seeds are started anywhere from eight to 12 weeks before they are ready to be hardened off and moved, ever so slowly, to their outdoor spaces. The normal last frost date in our area is May 15, technically when it is okay to move warm-weather plants outside. If you're buying some larkspur seeds that can be planted outside in mid-April (they are cool-season annuals), you'll plant them earlier indoors than you'll plant your tropical cannas that cannot touch outdoor soil until it is very warm—after May 15.
Some seeds need darkness to germinate; others need light. Some want a little soil to cover them; others do not. Most prefer water soaked up from their trays rather than poured over, and flooding, the tiny seeds. It's very simple and very logical.
 
Cool Season vs. Warm Season
The vegetables and annuals known as "cool-season" can be transplanted outside usually by mid-April, once they are sturdy and strong little seedlings. Again, all this information is on the seed packets. Lettuces, in all their colors, frills, and flounces, are gorgeous plants — often mixed in with bright annuals in window boxes. Choose companion plants that require similar cultural conditions when planting for containers.
Warm-season herbs, flowers, and vegetables cannot tolerate frost. They need warm weather, warm soil, and no frost to thrive. It's good to have a plant that is stocky and about 12 inches before you gradually introduce it to outdoor conditions. If your seedlings get lanky, super-tall, and begin to fall over, pinch them back by half. This will encourage the wide-bodied, strong plant you want.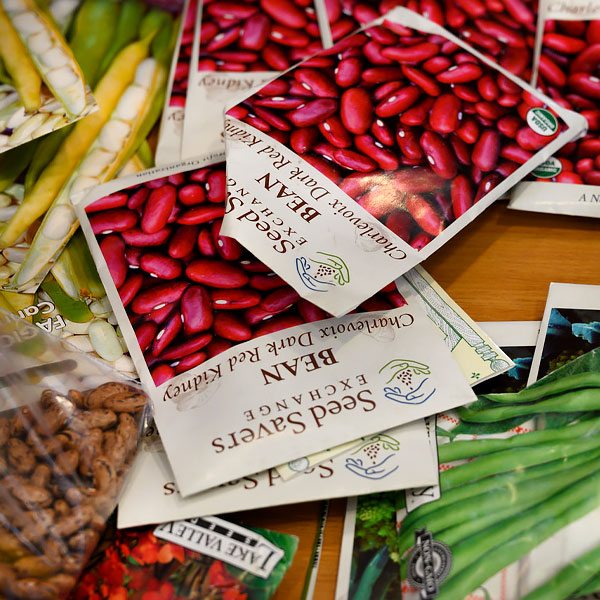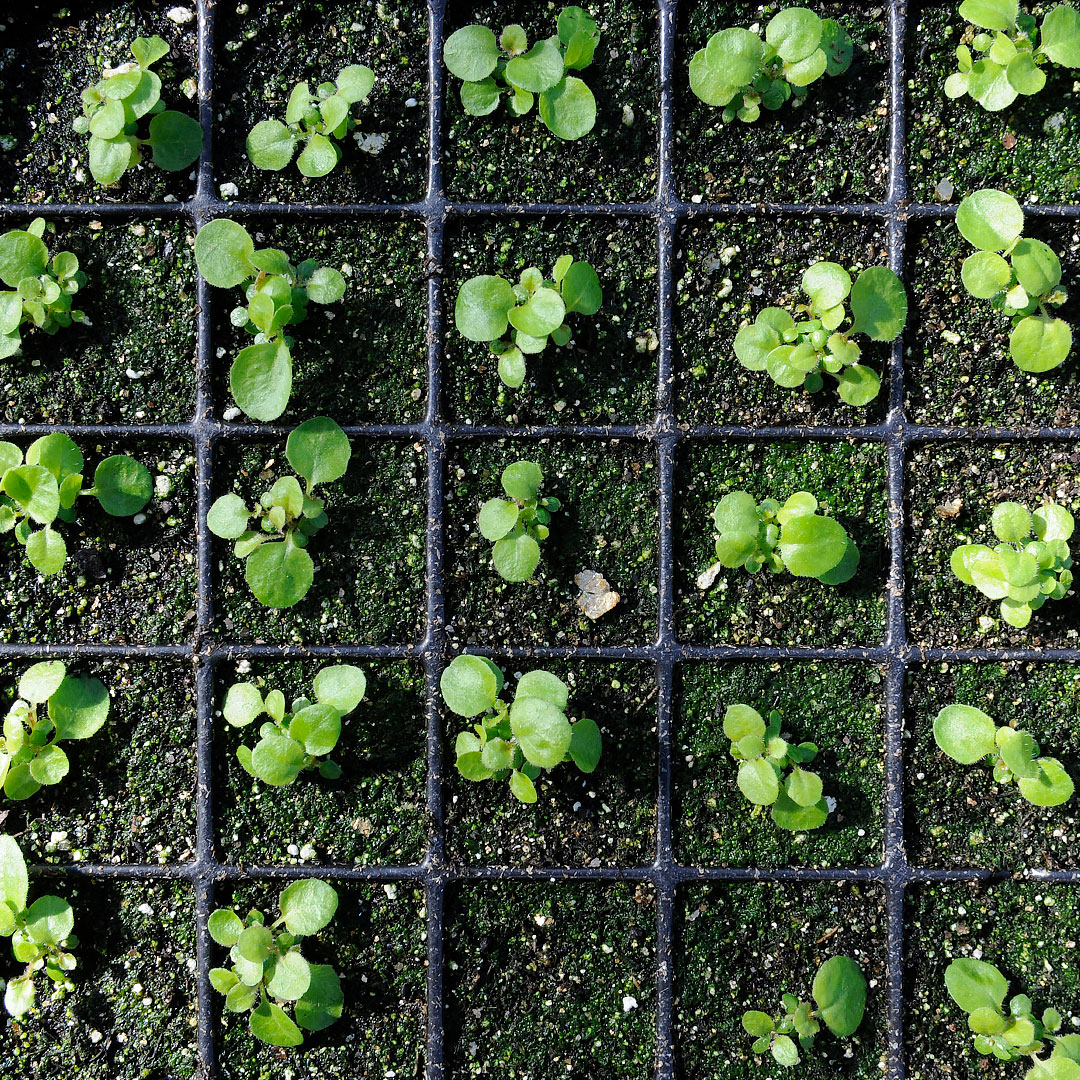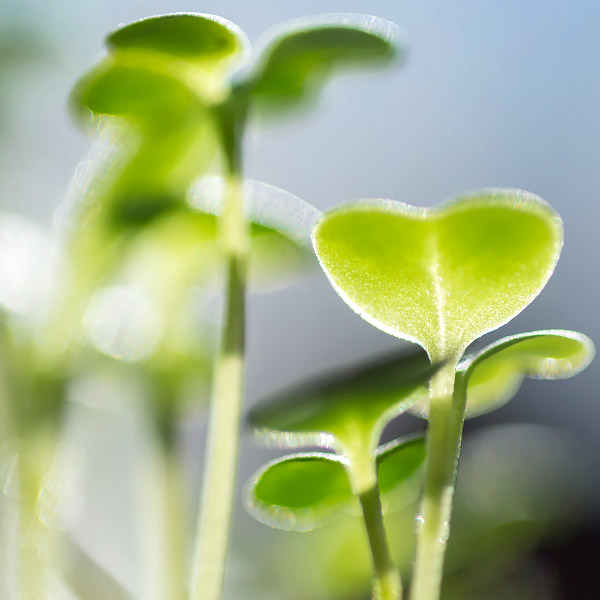 Starting Seeds and Growing On
Once your tiny seedlings begin to thrive, develop some true leaves typical of their species, and achieve 5 or 6 inches in height, they're ready to move to a larger cell pack, still indoors, where their roots can expand and their stature increase. It pays to allow seedlings a chance to gain strength indoors before they face the ups and downs outside.
 
Hardening Off
Once the weather warms up, allow from seven to ten days for the hardening-off period. Take seedlings outside on temperate days but bring them back inside at night. Once they are conditioned to life in Chicago, choose a dry day to plant them in dry soil in your garden, your patio containers, or your window boxes. Watch in wonder and enjoy your success!