Spring is the time to start seeds—especially for the veggies and herbs that thrive in summer's heat.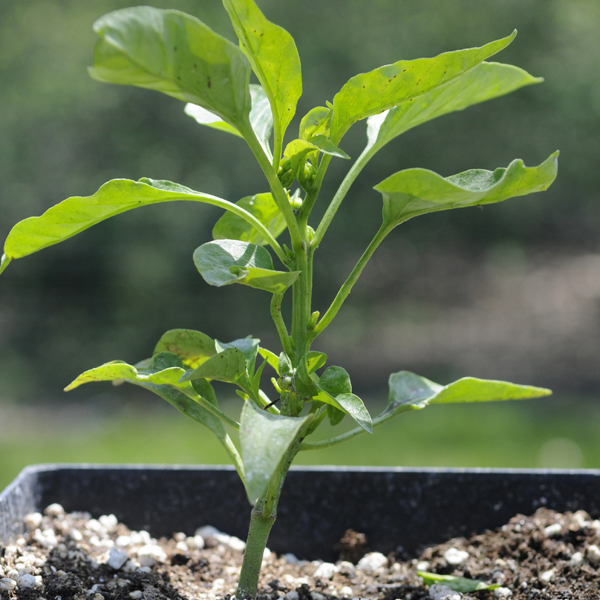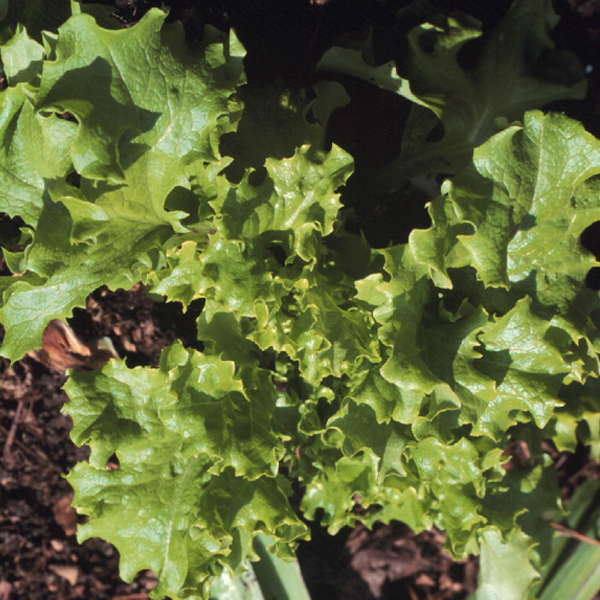 Tomatoes. Peppers. Onions. Basil. Parsley. They're some of the most popular plants to grow in Chicago area gardens, and they're the main ingredients for the tomato sauces that you'll can and freeze this year for next winter.
Seed starting how-tos
Learn more about seed's requirements for growth, plus seed starting how-tos. (Well worth a re-read!)
Now, we want to dig a little deeper into a few seed-starting secrets as you start dreaming about next winter's jars of homemade spaghetti sauce.
---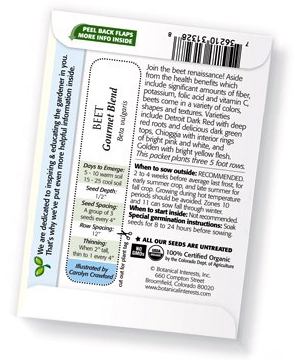 Read the backs of the packs.
Seed packets are an often-overlooked resource for seed-starting gardeners, especially first-timers. Read the backs of your seed packs, and you may be surprised to find most of the answers to your seed-starting questions: When do I sow? How deep do I plant the seed? How long does it take to sprout?
You'll learn that tomatoes can germinate in just a few days, while peppers take longer; that basil shouldn't be transplanted until nighttime temperatures are more than 50 degrees Fahrenheit; and that parsley seeds are so small that they need just a dusting of soil mix to cover them.
Some packs include a seedling illustration—a big help if your plant labels happen to get out of sorts. And there's invaluable information about transplanting, watering needs, and harvesting—which is why it's a good idea to save your empty seed packs for further reference through the season.
And, of course, most companies include the links to their websites, where further information is often available. For example, Johnny's Selected Seeds has a fun seed calculator that can help you determine how much seed to plant.
---
Check the calendar.
By knowing the frost-free date for your area and garden, you can calculate when to start seeds, using the information on the back of the seed packet as a prompt.
There is a lot of science behind the determination of your frost-free date. The State Climatologist Office of the Illinois State Water Survey offers an easy-to-understand and current set of maps that can help you determine the range of frost-free dates in your area. It's worth a glance before you plant: click here to find your area's frost-free date.
In general, the Chicago area's earliest planting dates for tomatoes, peppers, and summer herbs are March 25 to April 5 for the majority of our USDA Zone 5b gardens (and March 5 to 15 for the small area labeled Zone 6a along the city's lake-affected shoreline). If in doubt about your garden location's zone, simply type in your zip code at the USDA's helpful website: planthardiness.ars.usda.gov/PHZMWeb/.
---
In seed starter, quality counts.
Seeds need a sterile, fine-grained, free-draining medium in which to grow. It's worth investing in a high-quality seed-starting mix, rather than relying solely on cost—inferior mixes will never produce the healthy growth that a quality mix can support. Most nurseries and garden centers will carry a range of seed starter mixes. Seek out a fellow vegetable grower at your favorite nursery for recommendations, or ask about seed starter mix at our Plant Information Service desk in its new location at Regenstein Center, next to the entrance of Lenhardt Library. Our volunteer master gardeners have written a succinct piece about starting vegetables here: chicagobotanic.org/plantinfo/starting_vegetables.
---
Try D.I.Y. pots.
Aside from seed-starting mix, you'll need flats or pots to start your seedlings in. They don't have to be fancy: remember the egg cartons your kids used to grow seeds in at school? They really do work for sprouting seeds. Newspaper pots are a recycler's dream since they go straight into the ground and disintegrate as the season progresses (as do peat pots and compost pots).
Tomato, pepper, and basil plants can be good-sized before the soil temperature is warm enough to transplant them—which is why a 3- or 4-inch pot filled with starting mix may be a better idea than a two-step process of sprouting-then-repotting. Last year's plastic pots can be reused for this year's seed starting—but be sure to wash them out thoroughly and rinse in a 10 percent bleach solution to knock out any fungus or residue before adding fresh starting mix.
---
Karen Zaworski is a garden writer and photographer who lives and gardens in Oak Park, Illinois.