Weeds
Q. How do I get rid of violets growing in my lawn?
Q. I am concerned with the growing number of weeds in my yard. I have tried overseeding in the hopes of crowding out the weeds. Any suggestions would be appreciated.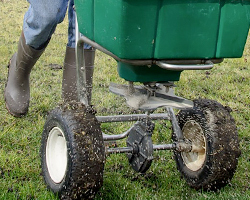 Q. I have seen corn gluten meal sold as a pre-emergent herbicide. What can you tell me about it?