Fairy gardens are magical spaces of make believe. They are miniature gardens that invite fairy friends to come and live in your world. Whether they are set at the bottom of a tree or planted in a favorite container, these miniature environments promote imagination, creative play, and nurturing behaviors.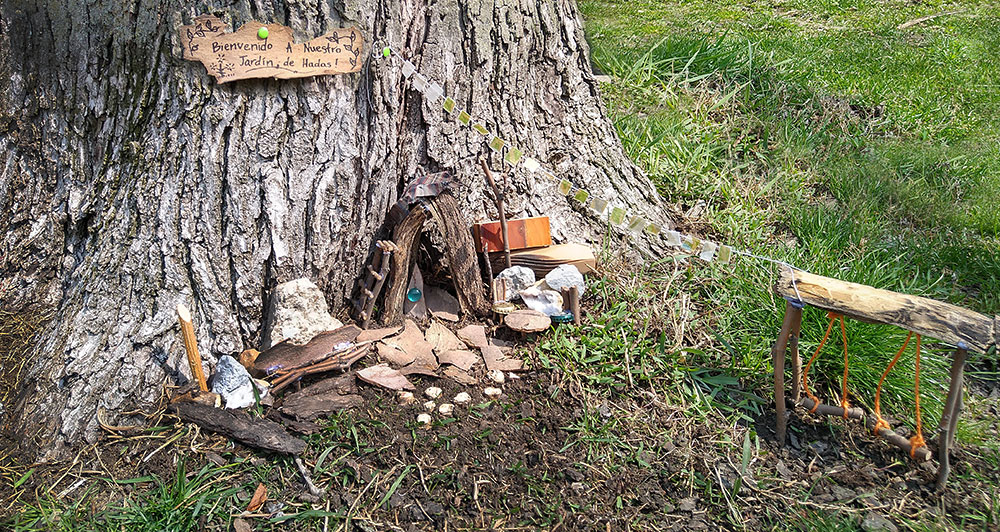 You're never too old or too young
Fairy gardens can be static or interactive, and offer opportunities for engagement and creation for all ages. Try these variations:
Children: Small figurines are fun for playing pretend in the garden, and the tiny movable pieces help children practice fine motor skills.
Adults: Try to give a garden a makeover for each season. Making fairy furniture is a good winter craft. If you have children,  consider moving the pieces around each evening, as if the fairies came out to play overnight. See if your children notice the changes!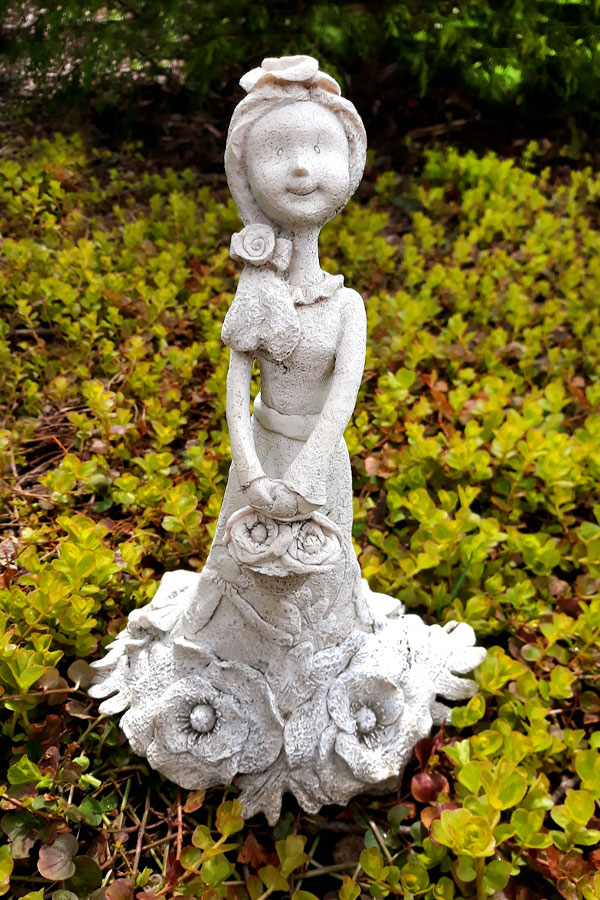 There's no one way to create a fairy garden, but most follow these general steps:
Planning: Discuss with all participants, what should your garden look like?
Placement: Where will the fairies live? Perhaps in your garden, in a container on your porch, or on a windowsill in your home?
Style: What materials are available? Will the fairies live in a colorful, gem-filled world? Or a more natural environment full of repurposed twigs and stones?
Construction: Put on your builder's cap to create the garden's features. You might want to use a small spoon or shovel, or some glue, or you might prefer to have construction be done only with small fingers.
Installation: Set up your fairy world.
Play: Fairy gardens are for all ages and there's no one way to use them.