It's time for holiday celebrations, and that means it's time for holiday decorations. Tables, mantels, ledges—virtually any smooth surface becomes a stage for festive arrangements featuring symbols of the holiday: nativity scenes; plump little Santas, reindeer, and sleds; a dreidel collection and menorah; a Kwanzaa altar with a mat, cup, and ears of corn. A lovely centerpiece becomes a focal point on the dining table, while garlands and wreaths offer natural beauty nearby. Inside and out, homes beckon with welcoming lights. Whatever your holiday, it's easy to be eco-friendly this year when you decorate.
Décor. Can the Plastic. For the past 50 years, many Christmas decorations have been made of nonbiodegradable plastics, but these days—especially with the ease of online searches—it's not difficult to locate decorative holiday items for purchase made of wood, or recycled glass or metal. Recycled Christmas tree ornaments are becoming more popular every year. If you'd like, you can create your own recycled decorations, or make them out of natural materials. If you need ideas, there are hundreds of books and websites devoted to recycled Christmas crafts.
Many decorative items for Hanukkah are also made of synthetics (all those plastic dreidels! Oy!), but eco-friendly wooden options are on the rise, in a circling back to traditional practices. Artisans also make recycled metal dreidels and menorahs of recyled glass, metal, and steel pipe—even bicycle chains. Most are beautiful, many are available on the web, and all are fascinating and functional.
Kwanzaa also offers opportunities for using recycled materials, such as in the woven mat, unity cup, or kinara. There are plenty of books and websites with eco-friendly craft suggestions for this newest of the seasonal holidays. Just start your search engine and type in key words!
---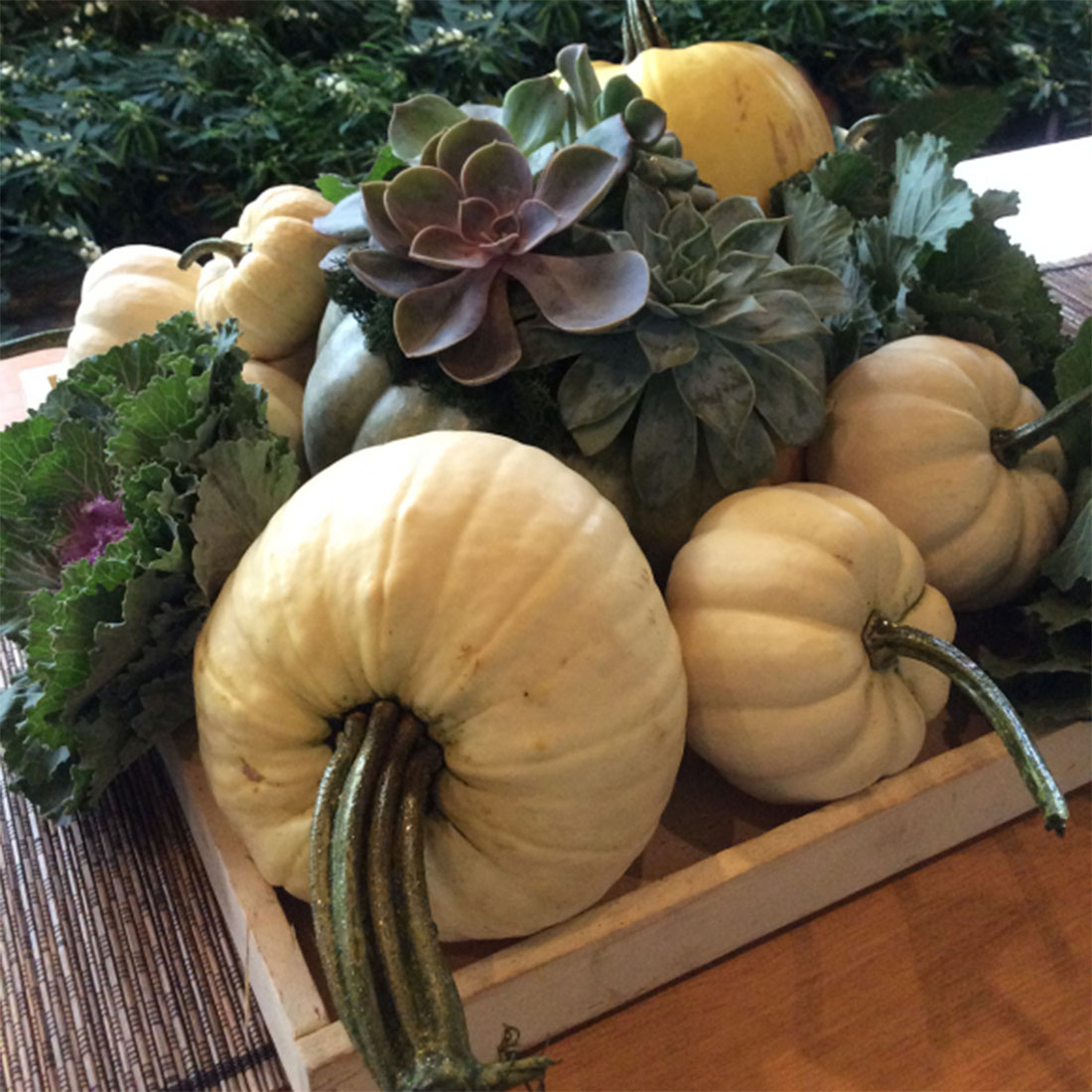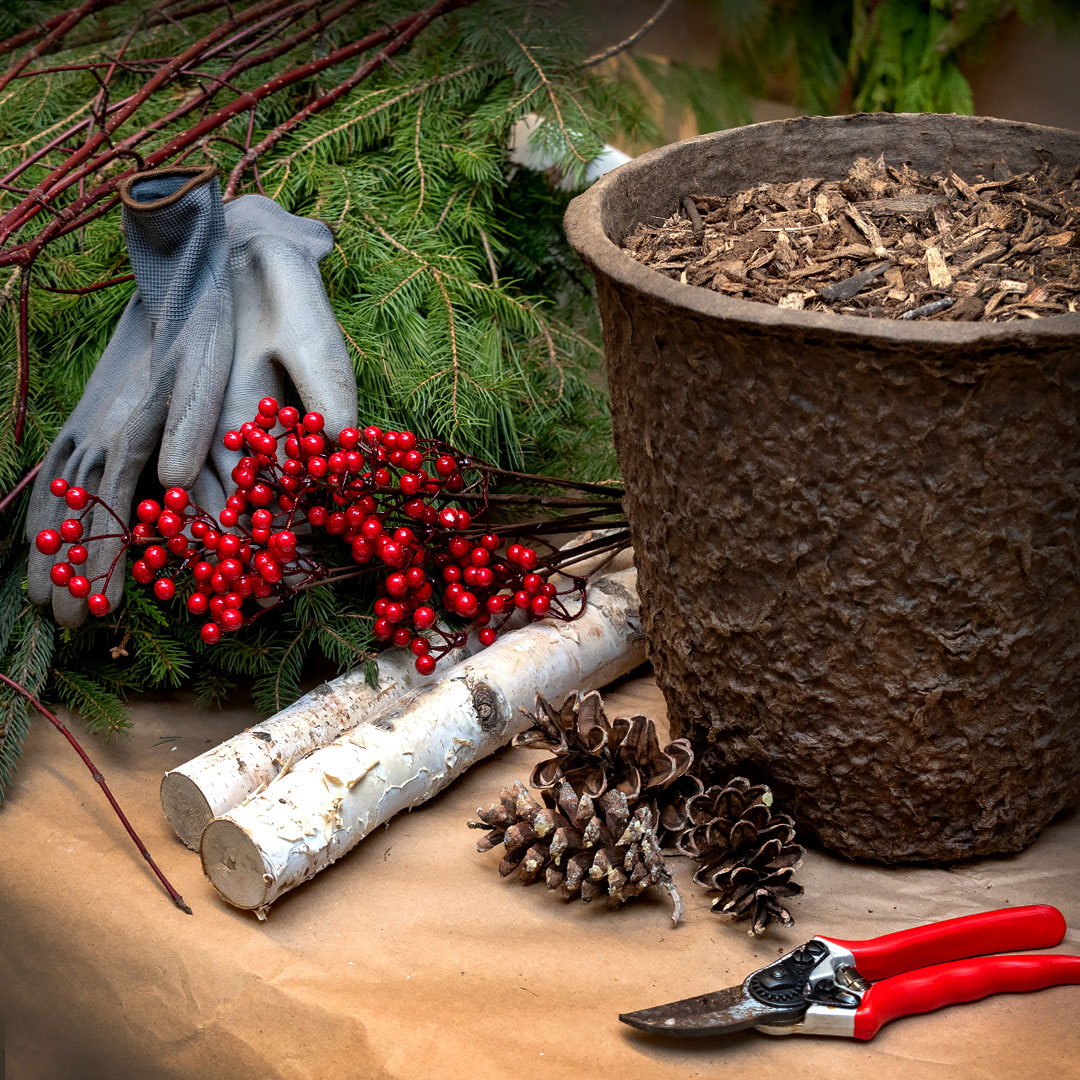 ---
Enlist Mother Nature. Even in winter, when most plants are dormant, nature offers items perfect for holiday decorating. Evergreen sprays can be arranged decoratively in centerpiece bowls featuring nuts and fruits such as pears, apples, and pomegranates. Pinecones may be gathered, destined to become rustic placecard holders (cut a slit into each pinecone, slipping a card into it) or part of a Christmas display—for example, a mix of pinecones, ornaments, berries, and holly. Christmas celebrants can gather to work on a garland of cranberries, popcorn, bay leaves, and dried apricots or other similarly sized dried fruit. The completed garlands can be draped atop mantels, around chandeliers, inside windows, or along interior door frames.
Mother Nature also provided the cotton, linen, and wool in outgrown or worn-out clothing; Christmas stockings are easy and fun to make with such fabrics. Just cut out a pattern, sew the edges right sides together (except for the top of course), turn inside out, and decorate. Don't forget to add a loop for hanging your unique eco-friendly Christmas stocking! Likewise, used natural-fiber fabrics can be recyled to make placemats for Kwanzaa, or a festive table runner upon which Hanukkah items can be arranged.
Lights. Outdoor holiday lighting adds cheer to those frigid, bleak winter evenings when darkness descends by late afternoon. Buying energy-efficient light-emitting diode (LED) lights to replace those inefficient incandescent ones is a sound investment. LED holiday lights stay cool to the touch, use less energy, and come in a wide array of colors and designs.
On a much smaller scale, if you want to lessen your carbon footprint by not burning paraffin candles during the Festival of Lights, you can find a variety of electric menorahs that use LED lights these days. The same lights may fit into the new electric kinaras available for Kwanzaa.
Candles. Most families celebrating the holidays do burn candles, as they play a significant role in the traditions of Hanukkah and Kwanzaa, and are featured prominently in Christmas as well. Unfortunately, many of the candles sold specifically for menorahs and kinaras, as well as general decorative holiday candles, are made from nonrenewable petroleum products, primarily paraffin. When paraffin wax is burned, it produces carcinogens and soot. Some of the worst offenders are scented candles, whose aromas often come from petroleum-based synthetic oils mixed into paraffin wax. Fortunately, there are plenty of toxin-free beeswax or soy-based candles for the holidays that burn cleanly, some scented with essential oils. Your main challenge will be choosing from among hundreds of candle makers selling their eco-friendly products on the web; click here to visit just one of them.
So…as you ponder unpacking those dusty boxes of old, energy-inefficient, nonbiodegradable holiday decorations and lights, consider leaving their tops on and moving into a new, greener place this holiday: your own house. With natural or recycled decorations, LED lights, and eco-friendly candles, your home will capture the magic of the season while honoring the awesome beauty—and fragility—of nature.