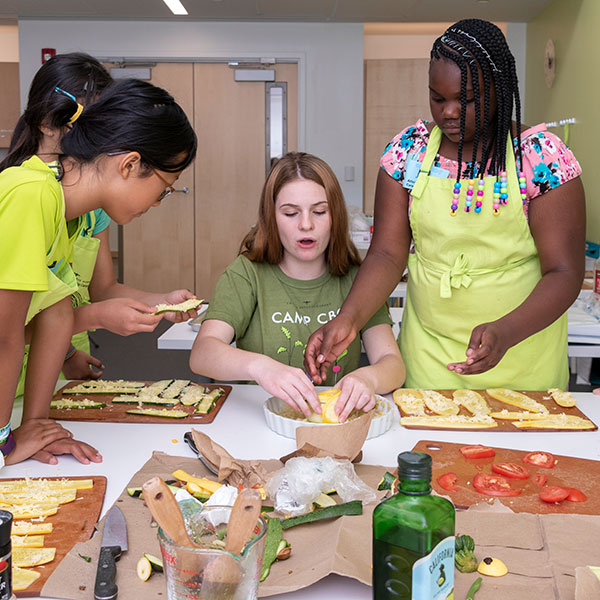 Ages 13 – 15
Over the course of two weeks, participants will immerse themselves in camps every morning, then work with the LIT coordinator every afternoon on a new topic focusing on life skills that will help them in future job searches, taking leadership roles at school, and in college preparation.
---
Applications are available after December 1 for the following summer program. Upon review of applications, interviews will begin in January, and placement will be confirmed within two weeks of the interview.
Please note: a mandatory training takes place in early June.
For an application and further information regarding the LIT program, please contact the camp manager at (847) 835-8361. The cost of the two-week, full-day program is $420.
Excerpts from a letter from an LIT applicant:
"I would like to participate in the Leaders in Training Program. When I was little (first grade), I loved science so my mom signed me up for Camp CBG. I knew the garden pretty well since we had a membership. I remember the first activity we made at camp, a fossil with plaster of Paris with shells, ginkgo leaves, and other leaves. After that, I knew I found something I wanted to do for the rest of my life, a career in science. I don't know what field, but something gave me the best feeling, like a kid getting his favorite toy, only better. I want to do this because I love to do it; it's the best science camp ever!"