Carillonneur Carlo van Ulft
Monday, July 15, 2019, 7 – 8 p.m.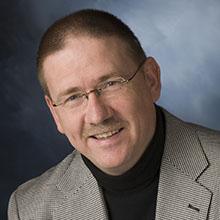 Carlo van Ulft has been director/carillonist of the Thomas Rees Memorial Carillon in Springfield, Illinois, since July 2015. van Ulft, a native of the Netherlands, holds European master's level degrees in organ performance, carillon performance, and theater organ performance. He served on the faculty of the Royal Carillon School "Jef Denyn" in Mechelen, Belgium, from 1984 to 1997, held positions as city carillonneur in four cities in The Netherlands, and was director/carillonist of the Centralia, Illinois, carillon for 18 years before moving to Springfield. He founded the North American Carillon School (NACS) in 2012 to serve carillonneurs of all ages and skill levels. A frequent guest recitalist, he has played at all major carillon festivals and summer series in North America and Europe, and has been an invited guest player at several GCNA and World Carillon Federation (WCF) congresses. During the academic year, van Ulft plays a weekly recital and teaches the art of carillon playing at Principia College in Elsah, Illinois.
Download a program for Carlo van Ulft's performance.
Preconcert carillon tours and demonstrations are from 5:30 to 6:30 p.m. (every 15 minutes), and concerts are from 7 to 8 p.m.