Carillonneur Steven Karp 
Monday, August 13, 7 p.m.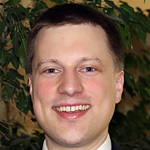 Steven Karp is assistant professor of mathematics at the University of Michigan in Ann Arbor, where he also enjoys the use of their two carillons. He obtained his Ph.D. in mathematics from the University of California, Berkeley, in 2017, where he studied carillon with Jeff Davis. Karp became a carillonneur member of the Guild of Carillonneurs of North America in 2017, and will play recitals this summer in Ottawa, Toronto, and Chicago. He is a native of Vancouver, British Columbia.