Simplicity is critical in creating a striking Instagram photo. Here are some tips to help you reduce distractions and bring focus to your pictures.
The most important thing to keep in mind when photographing for Instagram is that your photo will be viewed at a relatively small scale. Your composition needs to grab the viewers' attention as they scroll through their feed. Nature is full of beautiful detail, intricate patterns, and delicate textures. However, keep in mind that once a picture is posted, the subtlety and tiny details of the subject matter may be lost.
Consider placing subject matter that has very small details in a context. A close-up of these penstemon flowers alone makes for a very chaotic image, but when the surrounding landscape is included, the flowers form a shape that mirrors the line of trees above.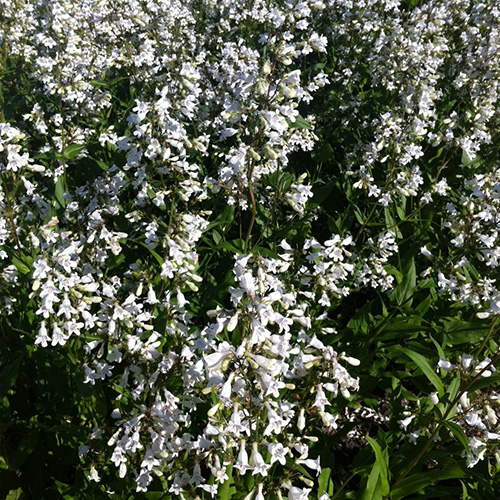 Penstemon blooms make a chaotic closeup.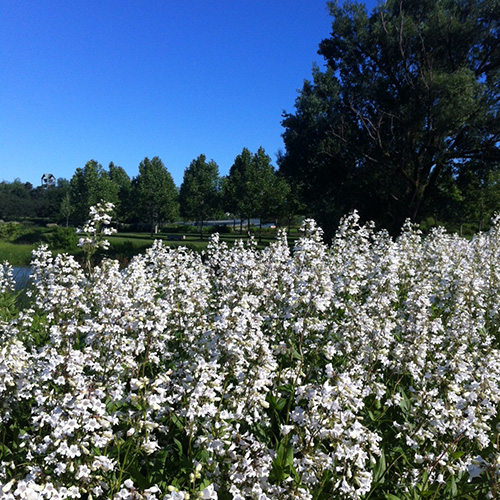 Framing the shot gives these blooms context.
The opposite is also true. Removing context by getting closer to your subject usually simplifies your composition. In the case, of these penstemon flowers, most phones will not focus close enough to capture just one.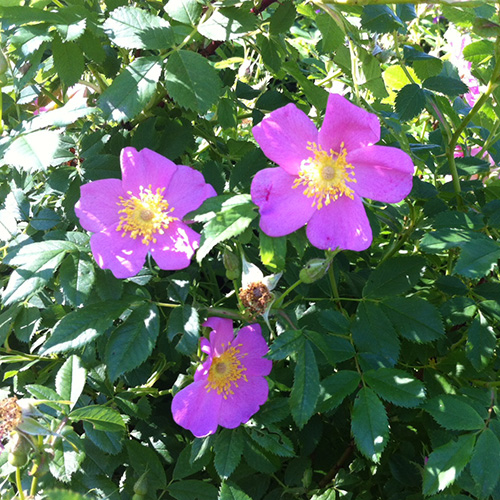 Dappled sunlight draws attention away from these blooms.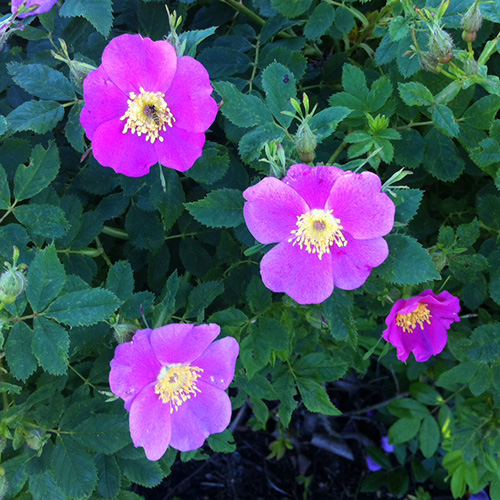 Even shade brings out the color of the roses.
Avoid dappled sunlight to allow viewers to focus their attention on your subject matter. Try finding shade if you are photographing on a sunny day, or take pictures during the morning and evening when the light is softer.
Choose a point of view for your subject where light falls on the subject but not the background. This will emphasize the shape of your subject and increase contrast between it and the background. Keep your eye out for this lighting situation at the edge of large shadows cast by buildings where tall flowers pop out into the light.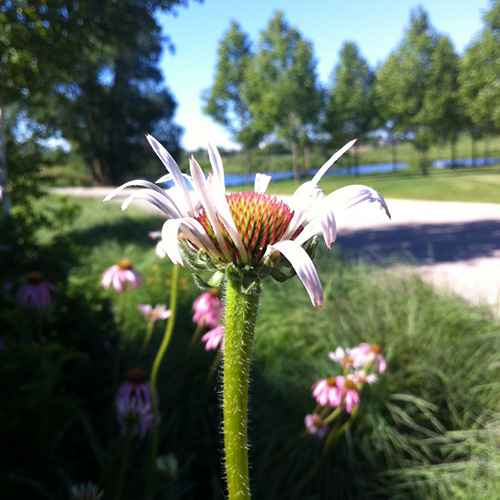 The background in soft focus detracts from our highlighted subject.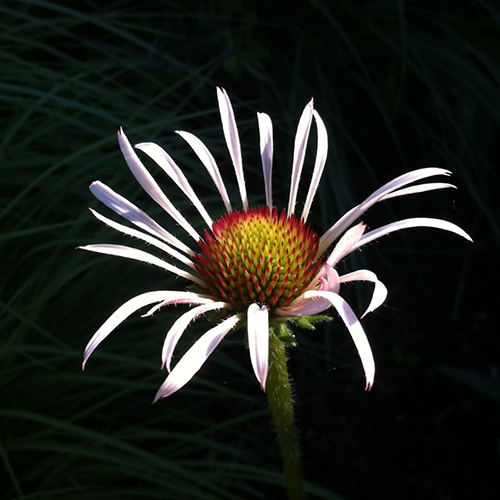 Isolating the bloom makes this echinacea the star of the photo.
These two photos are of the same flower but taken from different perspectives. You can see the edge of the shadow cast by a building in the first photo. The second photo was taken after stepping to the right and facing toward the building.
Instagram is a great place to get and share ideas; don't hesitate to experiment and try new things.
Most importantly, have fun!