Windy City Harvest Youth Farm
North Lawndale 2014 Participants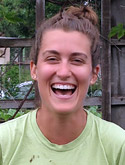 Sarah Pekovitch
Grower
Second season
Sarah worked for several years in urban agriculture and youth development in New York. She enjoys teaching the students sustainable agriculture techniques, growing flowers, and providing Lawndale with access to fresh vegetables.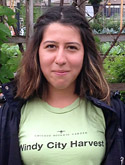 Violeta Hernandez
Intern
Violeta recently graduated from Northeastern University in Massachusetts with a degree in environmental science. She spent a semester abroad in Bali working in agriculture and wanted to expand on that experience in Chicago. She likes working side-by-side with the students and learning about urban agriculture.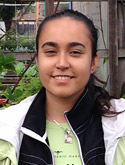 Carolina Macias
Intern
Carolina is an intern from the Windy City Harvest program. She is from the Little Village neighborhood and has years of experience working with youth. She looks forward to teaching the students about healthy cooking and learning more about sustainable production.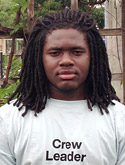 Antonio Willis
Crew leader
Fourth season
Antonio is a senior at North Lawndale College Prep. His favorite vegetables are carrots. Quote: "I like the Youth Farm because we can work together and provide fresh food for the community."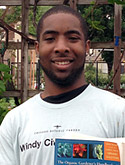 Lorenzo James
Crew leader
Third season
Lorenzo is a senior at North Lawndale College Prep. His favorite vegetables are cherry tomatoes. Quote: "I chose the farm because it showed me a different way of life. I like the farm because it is relaxing to be here."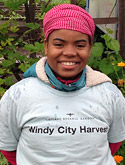 Theresa Wright
Crew leader
Second season
Theresa is a junior at Collins Academy. Her favorite vegetable is corn. Quote: "I chose to work at the Youth Farm because we grow healthy vegetables for our community. What I like about working here is the growing."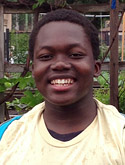 Anton Willis
Crew member
Second season
Anton is a sophomore at North Lawndale College Prep. His favorite vegetables are kale and spinach. Quote: "I like working here because I like nature, and I am interested in where my food comes from."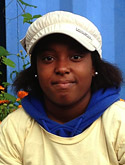 Tra'keia Burke
Crew member
Second season
Tra'keia is a sophomore at Collins Academy. Her favorite vegetable is cucumber. Quote: "I like the Youth Farm because we can try and experience new things. We meet new people and go on field trips and have fun."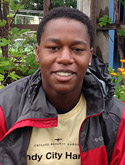 Omar Funches
Crew member
Second season
Omar is a sophomore at Collins Academy. His favorite vegetables are tomatoes. Quote: "I like the farm because I get to see things grow, and I get to work with other crew members to accomplish goals."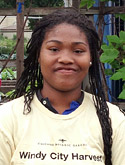 Precious Akins
Crew member
Second season
Precious is a sophomore at North Lawndale College Prep. Her favorite vegetable is broccoli. Quote: "I applied to learn about what is in food and what is healthy. I like how we work together and enjoy what we do as a community."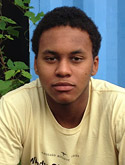 David Mosely
Crew member
Second season
David is a sophomore at George Westinghouse College Prep. His favorite vegetable is cucumber. Quote: "I chose to work here because I can work at something that I like and also have fun. I really like the work and being able to learn about new things."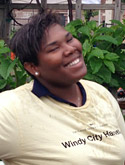 Jonita Chew
Crew member
First season
Jonita is a sophomore at North Lawndale College Prep. Her favorite vegetables are greens.  Quote: "I like learning how to cook healthy. It makes me feel at home!"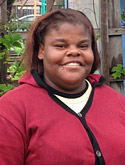 Tashawnna Johnson
Crew member
First season
Tashawnna is a sophomore at North Lawndale College Prep. Her favorite vegetable is corn. Quote: "I chose this program to keep me busy during the summer. I like that we get to learn new things while also earning money."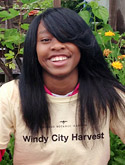 Ashley Scott
Crew member
First season
Ashley is a junior at Collins Academy. Her favorite vegetable is corn. Quote: "I wanted to work at the Youth Farm because I grew up with gardens and plants all my life. I like how we have a group of students doing something to make our community look better."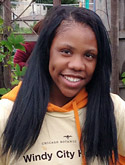 Juaquita Bell
Crew member
First season
Juaquita is a freshman at Collins Academy. Her favorite vegetable is cucumber. Quote: "I chose to work here to do something different and to have fun and meet new people this summer."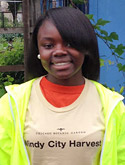 Asia Willis
Crew member
First season
Asia is a freshman at North Lawndale College Prep. Her favorite vegetables are tomatoes. Quote: "I joined the Youth Farm to meet new people and learn. I like that we learn and have fun."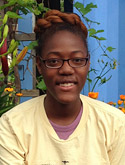 Kerra Hill
Crew member
First season
Kerra is a freshman at Collins Academy. Her favorite vegetables are tomatoes, greens, and cabbage. Quote: "I like that my sister worked here and that we get to plant things."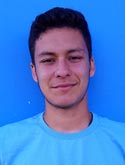 Alex Banks
Crew member
First season
Alex's favorite vegetables are carrots. Quote: "I wanted to work at the Youth Farm because my sister told me it was fun, and I like the fact that I am learning new things like how to work with plants."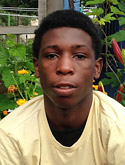 James Webster
Crew member
First season
James is a sophomore at Collins Academy. His favorite vegetables are carrots. Quote: "I like the Youth Farm because we get to learn about plants and where our food comes from."