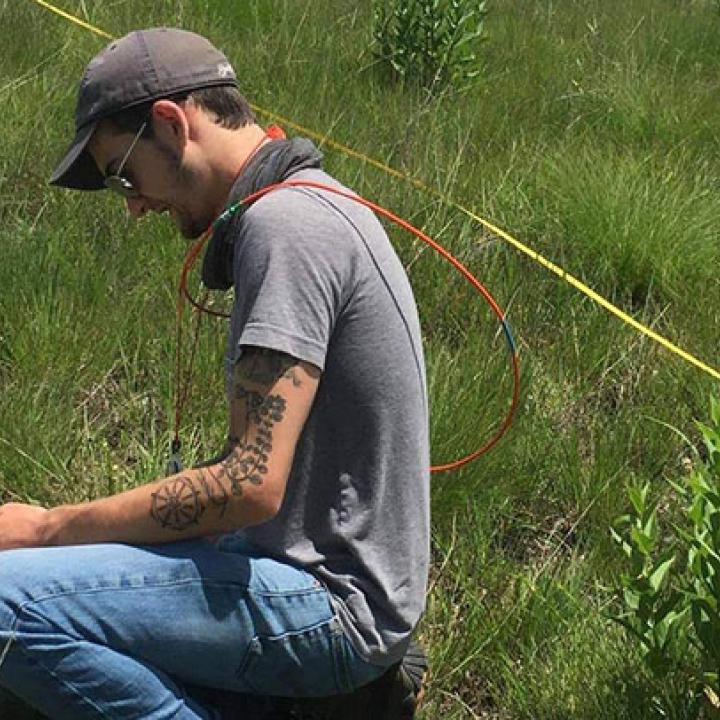 Research Ecologist and Micropropagation Coordinator
Teaching and Research Affiliations:
Plant Science and Conservation, Chicago Botanic Garden
Selected Professional Associations:
Ecological Society of America
Natural Areas Association
Research Interests:
Plant community ecology
Plant functional traits
Plant Tissue Culture
Rare and exceptional species conservation and propagation
Restoration ecology
Prairie, arid-land, and alpine grassland ecology
Data analysis and visualization
Statement:
I am a researcher in Dr. Andrea Kramer's lab at the Chicago Botanic Garden. My work involves investigating functional traits and diversity in plant communities, rare species conservation, and restoration ecology. My current projects include research into intraspecific trait variation in prairie plant species, implications of hierarchical trait variation in plant competition, root-shoot trait covariation, and conservation of rare and threatened plant species. I manage a microproagation lab focusing on developing tissue culture techniques for both rare/exceptional and restoration-relevant plant species. I coordinate the Synthesis Center for Conservation and Restoration at the Negaunee Institute for Plant Conservation Science and Action at the Chicago Botanic Garden. I also work to support data analysis and visualization for projects with collaborators at the Chicago Botanic Garden as well as a number of institutions nationally and internationally. 
Selected Publications:
Zeldin, J

, 

Lichtenberger, TM

, 

Foxx, AJ

, 

Webb Williams, E

, 

Kramer, AT

. (2020) 

Intraspecific functional trait structure of restoration‐relevant species: Implications for restoration seed sourcing

. J Appl Ecol. (

2020)

; 

57

: 

864

– 

874

. https://doi.org/10.1111/1365-2664.13603
Williams, E.W., Zeldin, J., Semski, W.R. et al. Phylogenetic distance and resource availability mediate direction and strength of plant interactions in a competition experiment. Oecologia (2021). https://doi.org/10.1007/s00442-021-05024-4
Kramer, A.T., Crane, B., Downing, J., Hamrick, J.L., Havens, K., Highland, A., Jacobi, S. K., Kaye, T. N., Lonsdorf, E. V., Ramp Neale, J. , Novy, A. , Smouse, P. E., Tallamy, D. W., White, A. and Zeldin, J. (2019), Sourcing native plants to support ecosystem function in different planting contexts. Restor. Ecol. doi:10.1111/rec.12931
Kildisheva, O., Kramer, A.T., Erickson, T., Zeldin, J., and Merrit, D. (2019), Optimizing physiological dormancy break of understudies cold desert perennials to improve seed-based restoration. Journal of Arid Environments. https://doi.org/10.1016/j.jaridenv.2019.104001