School's in session and gardeners have homework
Don't pack away your gardening tools or the hose just yet. Now's the time to thoroughly weed before seeds have a chance to settle in the soil. A little work now will save time (and prevent aggravation) next spring.
Clean it Up
Gardens also need a little housekeeping in fall. You can leave plants such as purple coneflowers, black-eyed Susans and others standing in perennial beds for winter interest and to feed seed-eating birds. However, everything in the vegetable garden should be cut down and removed. It's important garden sanitation and helps prevent disease and insect pests—like asparagus beetles—that could remain over winter in the soil and on debris. If the plants were healthy, they can go right into the compost. However, if the tomatoes had blight or the squash vines had mildew, they should be tossed into the garbage. Otherwise, disease spores and insects and eggs can reside in the compost pile and return next spring.
Do the Math
Once the vegetable garden is cleared out, a layer of compost will prepare it for spring sowing. How much will you need? If you want a 2-inch-deep blanket, a 2-foot cubic bag of compost covers 12 square feet. For a 3-inch-deep blanket of compost, that bag will cover 8 square feet. One cubic yard of compost is equal to 13 1/2 2-foot cubic bags of compost.
Simply calculate the square footage by multiplying the length by the width of your vegetable garden. For example, a 30-foot x 5-foot area equals 150 square feet, which would require 1 1/2 yards of compost for a 3-inch-deep blanket.
If you are planning on mulching your shrub or perennial borders, it's best to wait until the ground freezes, which typically happens in mid-December. Otherwise, if you mulch now, the ground will remain warm. The idea behind pre-winter mulching is to keep the ground frozen, which helps reduce the freeze-and-thaw cycles that cause perennials to heave out of the soil.
Writing Assignment
As the gardening season winds down, you can up your gardening game come spring by making notes of what worked and what went awry this season. Did particular annuals exceed your expectations? Write down their names so you can purchase them next spring. Or, better yet, take a photo, print it and write the names and make notes on the picture. A looseleaf notebook is an inexpensive investment as a garden journal. Photo albums that hold 3- x 5-inch images are good for storing seed packets. Insert the packet and make notes next to it about how the plants performed.
As the leaves fall, you'll get a better look at the garden's bare bones. This allows you to mull over what you might want to change, remove or add. We have design ideas to make your garden pop next spring.
Reading Assignment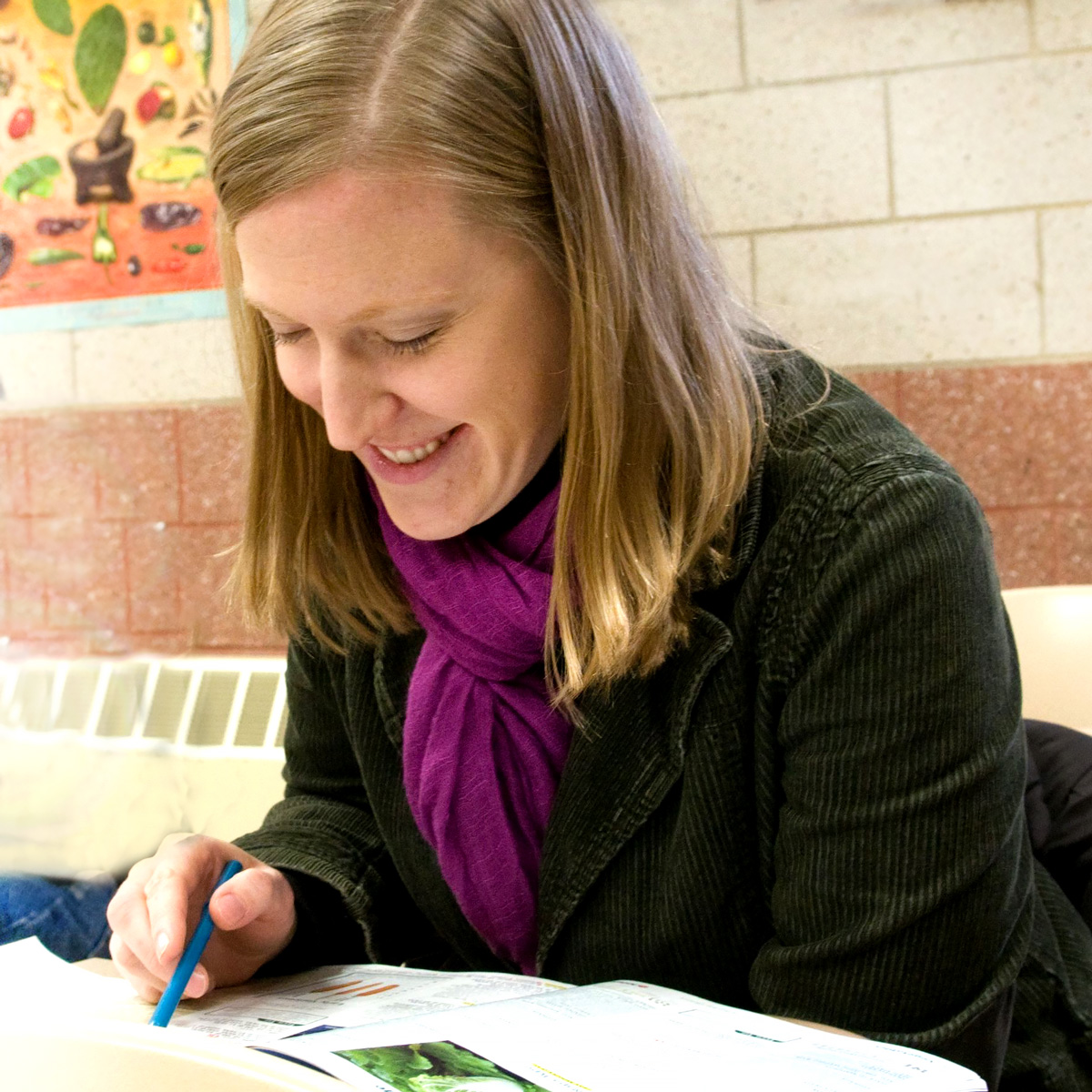 Here are some new titles that will provide autumnal inspiration:
Gardens of the North Shore of Chicago by Benjamin F. Lenhardt, Jr.
Houseplants for All: How to Fill Any Home with Happy Plants by Danae Horst
What's Inside A Flower And Other Questions About Science & Nature by Rachel Ignotofsky
All about Flowers: James Vick's Nineteenth-Century Seed Company by Thomas Mickey
Plant This, Not That
October is a good month to plant trees and shrubs. That's because the weather is cool and roots have a chance to settle in before the ground freezes. They'll need special care after planting. And existing evergreens should be watered until the ground freezes as well. There are some plants that do better when planted in spring. Hold off until May to plant ornamental grasses, Japanese maples, evergreens, kousa and flowering dogwood, redbud, magnolia, fringetree, rhododendrons, and azaleas.
If you enjoy cooking with garlic, this is the time to plant garlic cloves for a harvest next summer. Spring-flowering bulbs—daffodils, tulips, crocus, and many others—can be planted now for a colorful display next year. Winter seems a long way off, but you'll appreciate the first few snowdrop blossoms when they poke through the ground in February. Buy a few extra packets of bulbs to force indoors for a cheery indoor display.
Take a Class. Discover dozens of online and in-person adult education programs.
---
Nina Koziol is a garden writer and horticulturist who lives and gardens in Palos Park, Illinois.